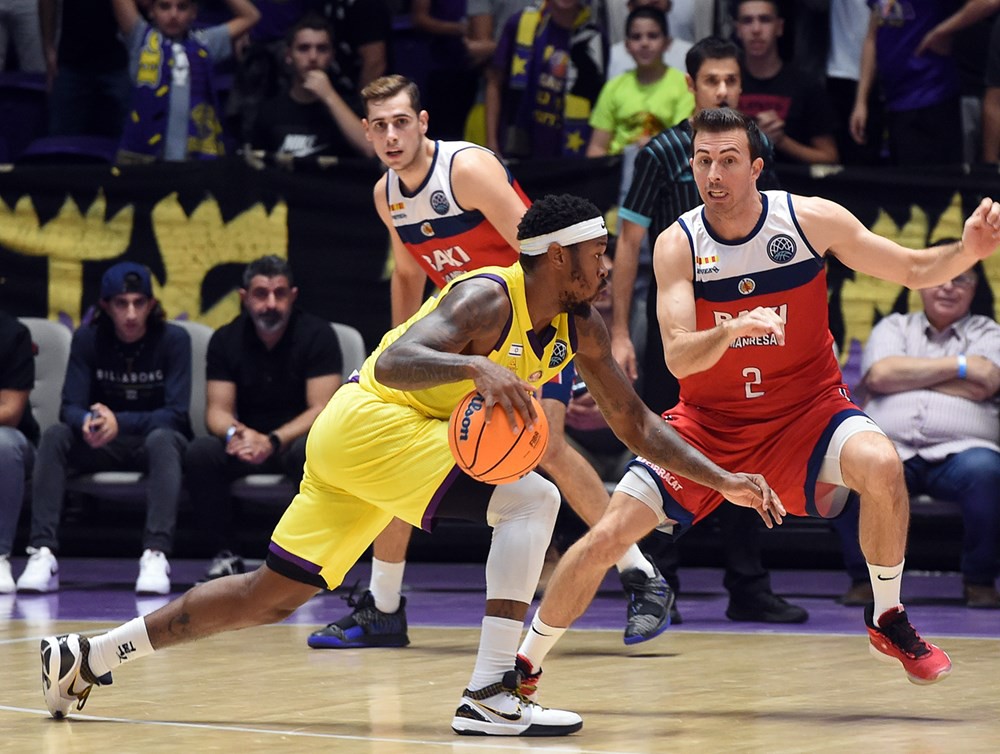 A competitive BAXI Manresa is one step away from the victory against UNET Holon (90-88)
Despite Toolson's 26 points and Vaulet's 13, they lost in Israel in an exciting match, dominated by the Bages team first and with many alternatives in the second half.
Wednesday 13 of November of 2019 at 22:50
BAXI Manresa was left to a sigh to win the game, dominated initially by the men of Pedro Martínez , who were losing pistonade in the scoreboard and ended up in one side or believed that he lost himself in Tel -Aviv Ryan Toolson scored 26 points, Vaulet 13, and the team had moments of good game -main domination- and competed at all times.
The game started with an absolute mastery of the BAXI Manresa, which both behind and front were at a great level. Sima chained stoppers, Dani headed and Magarity finished finishing a 4-1. Dani also scored at the beginning, and Toolson closed the incoming partial with a triple following some errors, and he put the 13-24.
Vaulet led the scoring at the start of the second period, and Ryan recovered to score three times. Pedro should stop the game because they scored 3 consecutive baskets (29-40). But the team did not improve, and the locals were still approaching. but Manresa held 2 points above.
The second half began with a Jou basket, very active, as lately. Starting the mark with the alternatives to the mark was started. He entered , which debuted in Europe, and Ryan made a triple that gave air. And another one at 3:30 a.m., 55-59. They were going to tie and put themselves in front.
The last stretch was either a face or cross that was very competitive for the team, where the successes started with Jordan Davis , but they responded to the premises, which opened a hole of 5 points. Toolson and Magarity added 2 triples and placed the team in the game. A 2 plus 1 from the premises and a technique not indicated in favor of BAXI Manresa proved the victory to a team that competed a lot despite the casualties and despite playing in front of a large squad.