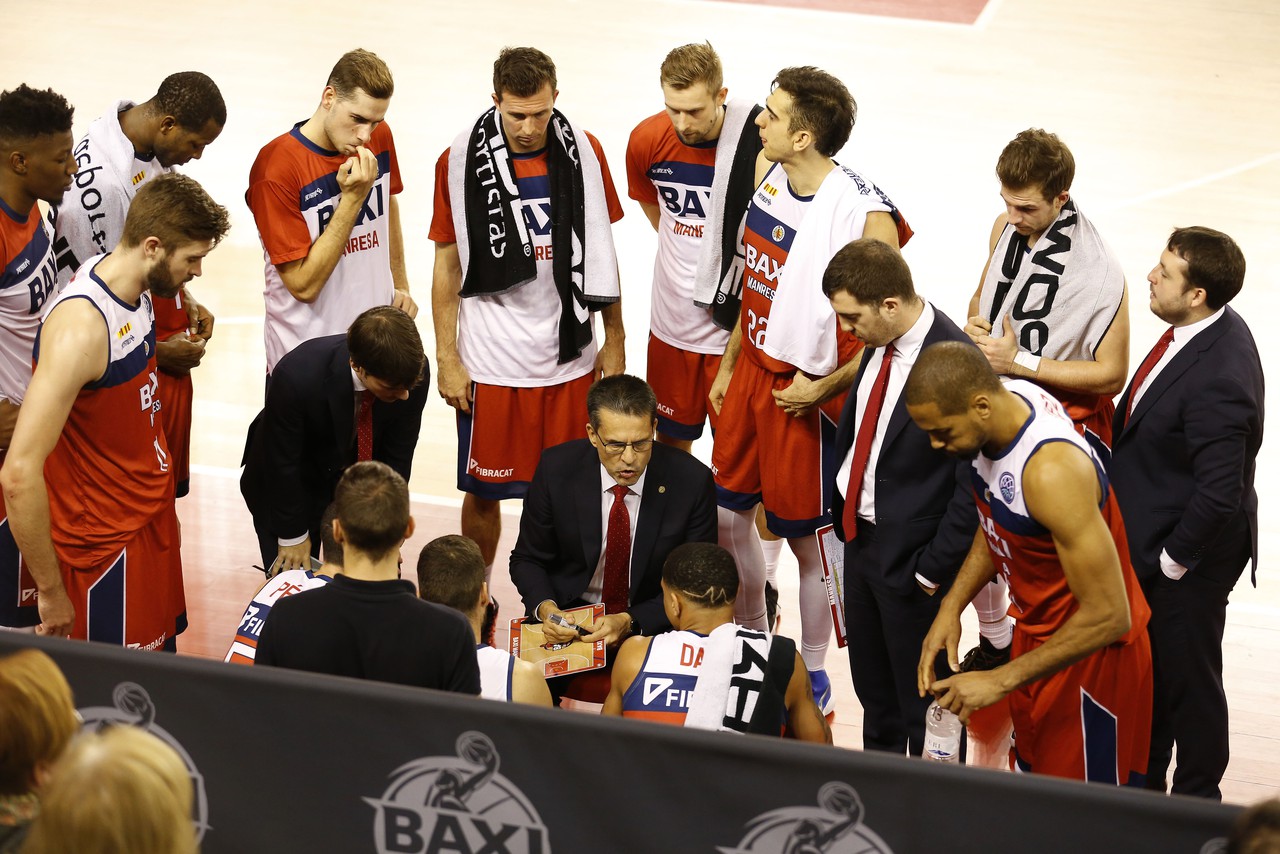 BAXI Manresa -with men down- seeks a victory away traveling to Tel-Aviv
Visit in Israel with numerous casualties: Ferrari, Dulkys, Tomàs, Báez and Kravish have not traveled but with the incorporation of Luka Mitrovic. The team will seek the first victory away from the Congost, before a team that seeks to debut at home.
Tuesday 12 of November of 2019 at 17:26
This Wednesday at 8:00 p.m. (Catalan time) BAXI Manresa plays the 5th day of the BCL at the UNET Holon track in Israel. Those of Pedro Martínez will not be able to count on many of their players, who will not be able to dispute the game for various reasons, most of them injured. The Israelis seek to catch the Bages in the classification of Group A. Whoever travels with the team and has been registered for the competition is Luka Mitrovic . The Serbian pivot can debut in European competition with BAXI Manresa.
BAXI Manresa travels to Israel with multiple casualties. Pere Tomàs , David Kravish and Eulis Báez are injured due to injury. They have a fibrilar fracture to the twin, in ankle sprain and a knee bone fracture, respectively. Frankie Ferrari goes through a gastric process and does not travel in anticipation of being able to recover for Saturday's game, while Dulkys will be a couple in the next few hours and has stayed with the family. Yes it will be in Holon Luka Mitrovic , who will be discharged and will be able to play.
UNET Holon is the Israeli representative of Group A . He has won 2 games and lost 2 more. He has not yet been able to win a home win, and he will want to do it before BAXI Manresa. The team that runs Sharon Drucker started with 2 defeats but managed to win 2 games away from home consecutively. In his ranks, between his 6 Americans, Latavious Williams , who passed to the Endesa League.