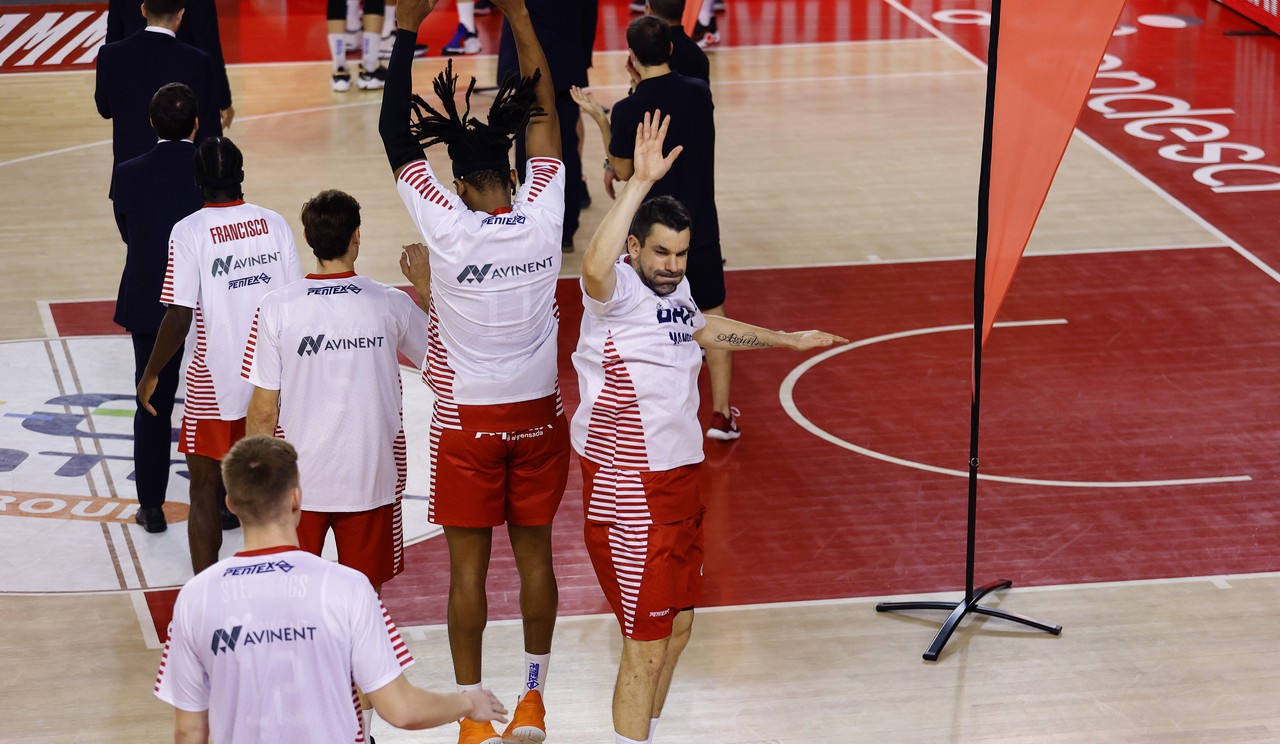 BAXI Manresa visit Gran Canaria tied with the opponent
A new match, this Saturday at 18:00 at the Gran Canaria Arena (M + Deportes), against a rival that is fighting for the first places and that will present difficulty.
Friday 10 of December of 2021 at 17:39
The BAXI Manresa travels this Friday to Gran Canaria. The islanders are the team that lags just behind in the standings, with the same balance as the Bages. BAXI Manresa has its players, while the Canaries will not be able to have Albicy or Pustovyi on the court.
It presents an exciting first round finale, but very complicated. After an exciting victory against Tenerife, BAXI Manresa presents itself in Gran Canaria. In addition, the people of Manresa arrive strengthened after remaining unbeaten in European competition. The match, for which Pedro Martínez will be able to count on all its members, will open the day this Saturday at 18:00.
The locals want to regain the victory after losing the last two games. They have made a great start to the league, achieving commendable victories such as that of Real Madrid on matchday 7. This is a team with a very divided role. The yellows have experienced men, like Ennis, Brussino, Salvó ... A squad that knows very well how this league works. Andrew Albicy and Artem Pustovyi will be out for tomorrow's game, and Porfirio Fisac ​​will not be able to count on them.
Luke Maye and Rafa Martínez have appeared before the press. The American pivotal wing commented on the rival that "they are a very good team, they have made very good scores in the league, they play together; it will be hard to play with the atmosphere against it, but we are good at playing these games ». The Santpedor escort said that "I'm fine, we are a team of 13 players and there will be moments for everyone; he is a powerful rival, a squad made to finish on top of everything; it is a track where it is historically difficult to win ».