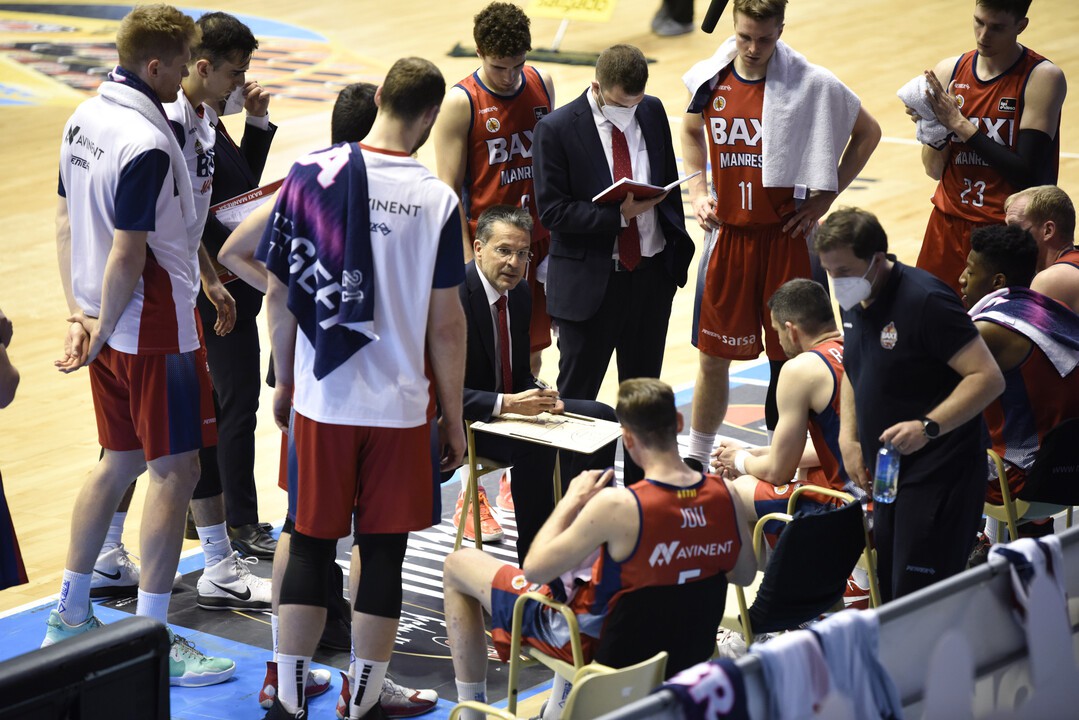 BAXI Manresa receives a dangerous rival in the Congost
Casademont Zaragoza visits the Manresa team this Thursday at 21:15 in a duel that can serve the Aragonese team to look up. Matt Janning and Jonathan Tabu will not be there.
Wednesday 14 of April of 2021 at 16:20
Interweekly day in the Endesa League. The 31st match of the championship will take this Thursday the visit of Casademont Zaragoza (balance 10-18) to the Congost (live by Movistar + Deportes 2). BAXI Manresa will not be able to count on Janning or Tabu for tomorrow's match.
BAXI Manresa wants to overcome the defeat in Santiago by making a good match against Zaragoza. The latest setbacks have been the operation of Juan Vaulet, who is pending evolution after having a fractured jaw. Matt Janning has traveled to the United States for personal reasons, and is awaiting how he responds to Juampi Vaulet surgery, operated yesterday on a fractured jaw. Eulis Báez and Guillem Jou are still suffering from discomfort.
A bad streak has been haunting Casademont Zaragoza for 5 games. The men led by the Argentine Sergio Hernández want to break this streak and definitely forget about the low zone to think about qualifying to have access to European competition. Elias Harris is its most valued man, followed by Dylan Ennis and the Icelandic giant Tryggvi Hlinason. In recent games the team has noticed the injection of energy from Jacob Wiley. Rodrigo San Miguel returns to the Congost with the Aragonese team once again.
Pedro Martínez said in the preview that "it is being a complicated week; apart from the Vaulet incidence, Matt Janning has had to leave his country due to a serious problem in his family; Guillem is in trouble, Eulis has started running and is close to being able to help us; they are a direct rival and a victory would be very important; they are a difficult team to defend because they have a lot of talented players".