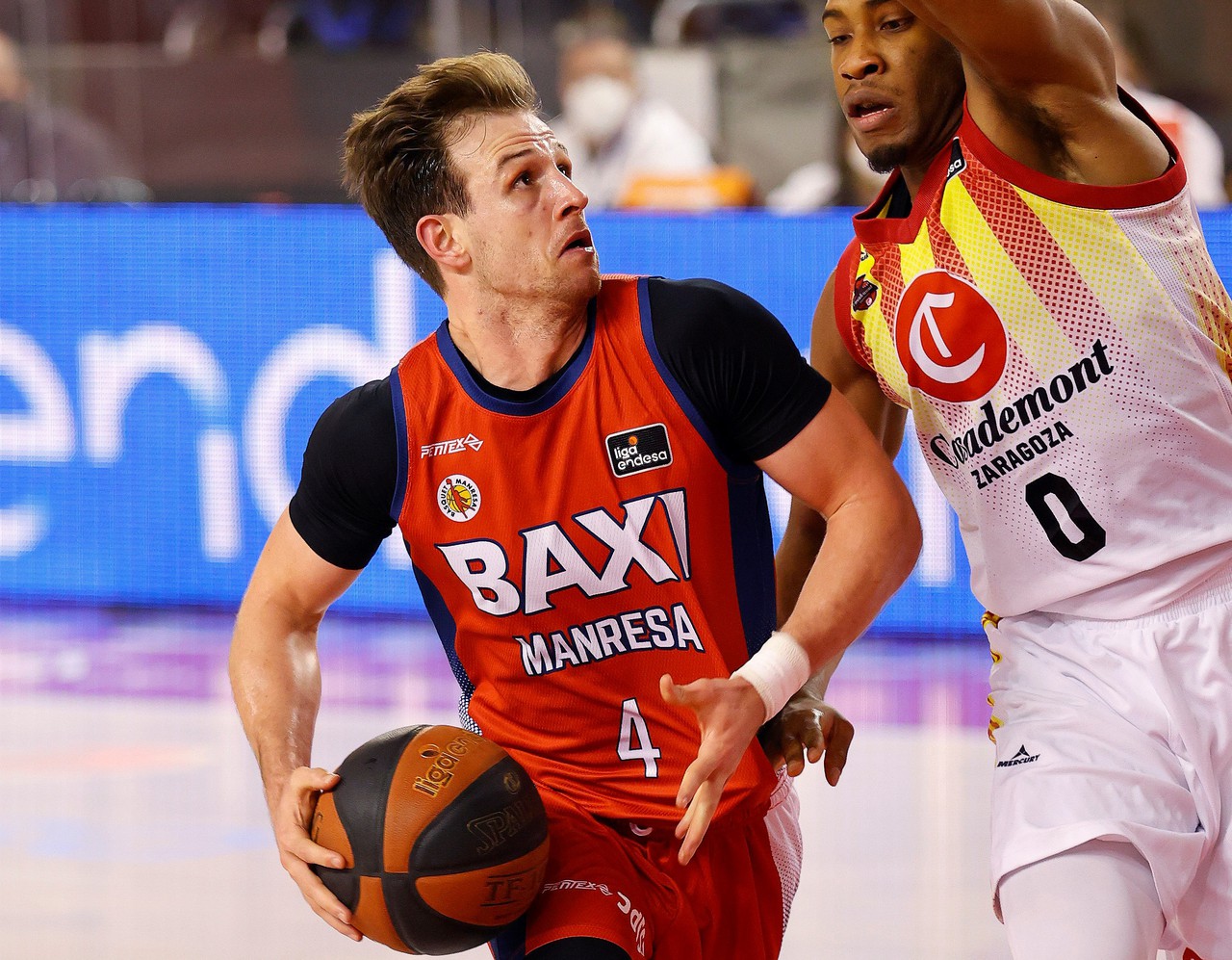 A heroic BAXI Manresa overthrows Casademont Zaragoza in the Congost
A great defensive level lays the foundations for the fourteenth victory. Up to six players from Manresa, who had casualties and men touched, signed double digits in the efficiency section.
Friday 16 of April of 2021 at 00:03
92 BAXI Manresa I Dani Garcia 3, Rafa Martínez 10, Vaulet 7, Hinrichs 8 and Sima 10; Ferrari 17, Jou 2, Mason 19, Báez, Sajus and Eatherton 16
82 Casademont Zaragoza I San Miguel 6, Ennis 22, Benzing 14, Harris 10 and Wiley 2; Sulaimon 9, Barreiro 10, Brussino 7, Hlinason 2
Partials: 15-21, 21-9, 28-28, 28-24
BAXI Manresa became strong in the Nou Congost, where they achieved the fourteenth victory of the season against a Casademont Zaragoza which they dominated from the second quarter (92-82). Despite the casualties of Janning, Tabu and Dani Pérez, or the inconveniences of Jou, Vaulet (operated for hours) and Báez, the Manresa team pushed the game forward. With no time for celebrations, the competition does not stop and continues on Saturday from 18:00, with the complicated visit to the Palau Blaugrana against Barça, one of the best European teams.
Both teams, which are characterized by good offensive play, came out cold in the first minutes. Then, the home team got small advantages before the Aragonese nailed a partial 0-9 to close the first quarter ahead in the electronic (15-21).
In the second Pedro Martínez's men showed a great defensive level and left their opponent without scoring for six minutes. Thanks to this they were able to turn the score around to reach five points margin (26-21). From there, the Manresa team remained solid and reached the break with six points of income (36-30).
In the second half the Bages continued to lead on the scoreboard and came to enjoy fourteen points difference, but the visitors did not give up and came close to just four before Rafa Martinez closed the third quarter with two free throws converted (64-58).
In the last ten minutes the players led by Sergio Hernández tried to level the electronic. They did not succeed, as in front was a rival who was determined to add another victory and did not miss the opportunity.