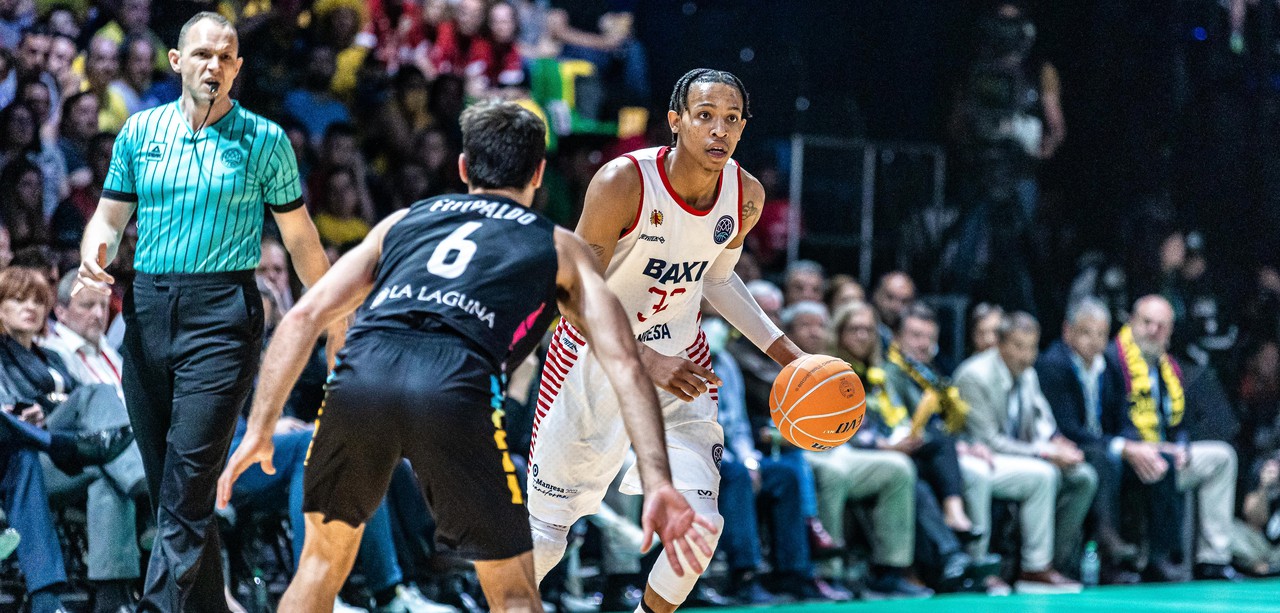 BAXI Manresa, runner-up of the BCL
The Bages team were fighters until the end, but they could not beat a more experienced and very inspired Lenovo Tenerife. The Manresa fans once again filled the Bilbao Arena and showed a great image on the continent.
Sunday 8 of May of 2022 at 22:54
87 BAXI Manresa I Dani Pérez 12, Francisco 12, Valtonen 2, Moneke 24 and Bako 2; Steinbergs, Rafa Martínez, Vaulet 6, Thomasson 15, Maye 10 and Sima 4
98 Lenovo Tenerife I Huertas 13, Salin 18, Sastre 9, Doornekamp 11 and Guerra 4; Fitipaldo 7, Smith, Shermadini 14, Todorovic, Sulejmanovic 5 and Wiltjer 17
Partials: 25-27, 25-22, 17-33, 20-16
BAXI Manresa culminated in the Bilbao Arena a great season in the Basketball Champions League and won a commendable European runner-up. In the title match it competed head-to-head against the favorite, Lenovo Tenerife, especially in the first half. However, some more experienced islanders in the final stages of the competitions were very inspired at the shooting and took their second title. They were congratulated by a Bages fans who filled Miribilla even more and showed a great image of sportsmanship throughout the continent.
The duel started with a high pace of play and with two players leading their teams: Moneke for the Manresa side and Salin for the Canary Islands, who got a maximum difference of seven points (9-16). However, the Bages team managed to equalize the match again against a very successful rival at the shooting (25-27 at the end of the first quarter).
In the second, Txus Vidorreta's team opened the scoring again, but Pedro Martínez's side did not take long to react and turned the electronic upside down thanks to an 11-2 run. From there, neither team was able to take the initiative, there were alternatives on the scoreboard until the break (50-49).
Returning from the locker room, the islanders came out very strong and, thanks to their constant effectiveness at the shooting, nailed a partial 17-33 that hurt Manresa and left them very complicated the game and the title when they were only ten minutes to play (67-82).
In the last stretch, BAXI Manresa raised the defensive intensity and, far from giving up, continued to fight against a rival who showed his greatest experience and, led by a Huertas who was named best player in the final in four, did not suffer to obtain the triumph.
Now it's time to turn the page and focus on the last two games of the regular season of the Endesa League. The first will be on Wednesday from 20:30 on the Unicaja court.