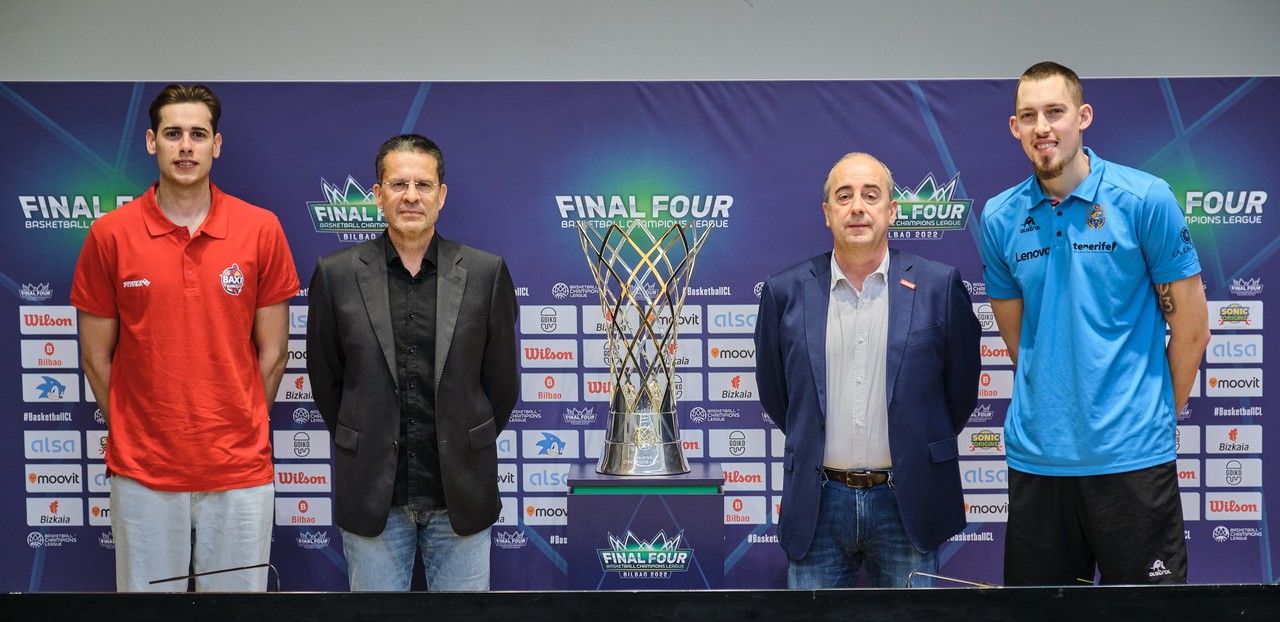 BAXI Manresa one step closer to make history
On Sunday, from 20:00 (DAZN and Esport3), the Reds, accompanied by the numerous fans who have travelled to Bilbao, will fight to become European champions against Tenerife.
Saturday 7 of May of 2022 at 18:24
ACB team duel in the grand final in the Final Four of the Basketball Champions League on Bilbao , BAXI Manresa faces Lenovo Tenerife , then defeated the German MHP Riesen Ludwigsburg in the semifinals of the competition (55-63). The people of Manresa, for the first time in their history, will fight for a European title. Against Lenovo Tenerife , which got rid of the Israeli Hapoel Holon (71-78). On Friday, Pedro Martínez picked up Sylvain Francisco and Dani Pérez , and on Sunday he will also be able to count on them.
With virtually no time to prepare for the duel, the Reds want to keep doing things right, prove their identity and claim that they are not giving up on anything, that they want to be champions. Before that, however, they run into the Lenovo Tenerife , a rival more than known to the Bages. What's more, just a week ago they faced the Endesa League . By the end of Sunday, Pedro Martínez has all the available players except Dani Garcia and Guillem Jou , who are still injured and will be out.
The Lenovo Tenerife , led by Txus Vidorreta , is a staff of undoubted talent with experience in several final stages. Of the islanders, it is necessary to emphasize his efficiency in the shot of three points and his choral game, but, above all, his pair of bases formed by Marcelinho Huertas and Bruno Fitiplado . Statistically, it is worth mentioning Giorgi Shermadini , the highest internal reference of Tenerife , with 13.3 points and 6.3 rebounds per game. Special mention for the great performance of Sasu Salin and Kyle Wiltjer in the competition.
Pedro Martínez and Guillem Jou appeared at the press conference prior to the BCL final. The coach explained that «we will try to compete, we have done a great competition and we deserve to be here for the first time in our history; Tenerife is a very good team, which tactically works very well in matches and will prevent us from playing comfortably». For his part, the BAXI Manresa captain added that «for us it is special to fight to win a trophy, even more so if you are European; I am convinced that my teammates will play 100%; we hope to play a competitive match, reach the final stretch with options and, why not, win the competition».