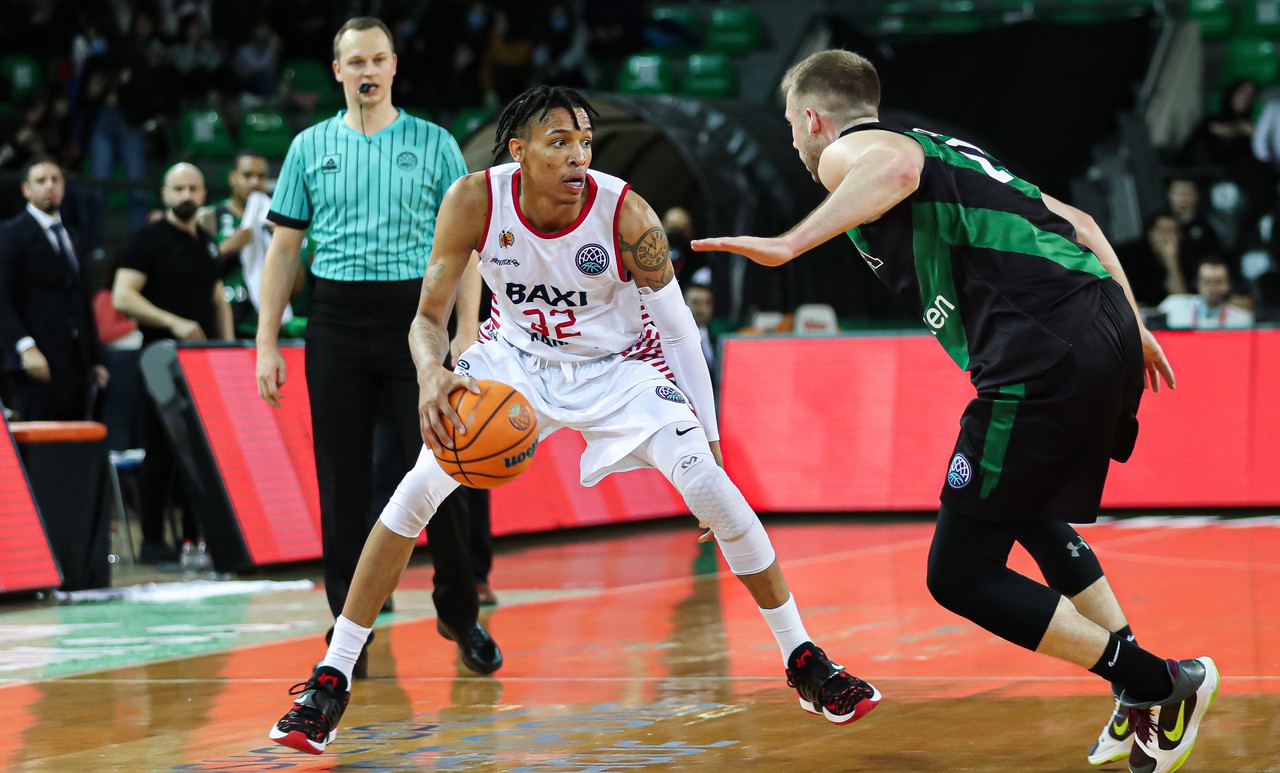 BAXI Manresa is one step away from the comeback against Darüssafaka
The Bages team recovered from a bad start and managed to get four points ahead in the final moments, but could not finish the duel. Moneke, again the statistical leader.
Wednesday 16 of March of 2022 at 20:40
89 Darüssafaka I Caupain 20, Özdemiroglu 11, Piñeiro 20, Boothe 22 and Atar 4; Olaseni 6, McCullough 4, Sav, Guler 2 and Dogan
84 BAXI Manresa I Dani Pérez 6, Thomasson 16, Valtonen 5, Maye 5 and Sima 4; Francisco 17, Dani Garcia, Moneke 26, Steinbergs and Vaulet 5
Partials: 27-14, 21-25, 21-20, 20-25
BAXI Manresa managed to overcome a bad start and came very close to leading a great comeback on the difficult court of Darüssafaka, which would have given them the qualification for the quarterfinals of the Basketball Champions League (89-84). Now, the team is forced to beat another Turkish team at home, Tofas Bursa (Tuesday at 20:30), to be in the next round. And if it does it for more than six points, it will be first in the group and will have the court factor in his favor, an important fact to be in the Final4 of Bilbao.
After a few moments of exchange of baskets, a home team led by Caupain took control of the duel and nailed a partial 11-0 thanks to the dominance of the rebound and counterattacks. This allowed them to grab a significant income at the end of the first quarter (27-14).
In the second, Thomasson scored up to four three-pointers and led the Bages team, who were able to cut distances in front of a rival who continued to set the pace of the game and dominating under the baskets. At the break, the Turks were still ahead, but now by nine points (48-39).
Returning from the locker room, Pedro Martínez's men improved in attack and were able to get to just four points after a three-pointer by Moneke, but Darüssafaka reacted and extended the margin to ten at the end of the third quarter (69-59).
In the last ten minutes, the Manresa team came out better than their rival and were four points ahead in the electronic with a three-pointer by Dani Pérez (80-84). However, the lack of success allowed the home team to turn the score around to take the victory.
The next challenge for BAXI Manresa will be even more demanding, as they visit the complicated court of one of the best teams on the continent, Real Madrid, in a match that will be played on Sunday at 12:30 pm.