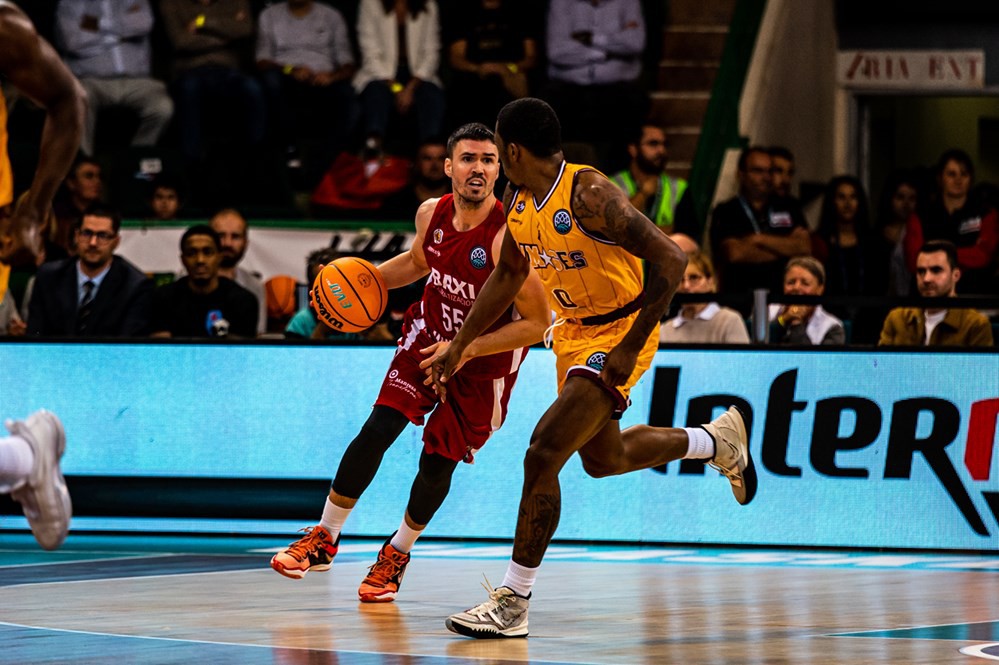 BAXI Manresa debuts in the BCL with a hard-fought victory in Limoges
The Bages team turned the game around in the last quarter and subsequently showed themselves to be solid to start the European competition on a good foot.
Tuesday 4 of October of 2022 at 23:20
73 Limoges CSP I Clark, Lang 19, Hawkins 9, Rodriguez 12 and Yeguete; Graves 9, Wojchiechowski, Ugolin, Schilling 10 and Govens 14
76 BAXI Manresa I Dani Pérez 10, Harding 16, Valtonen 4, Vaulet 6 and Hamilton 10; Badio 3, Bortolani 13, Tyson Pérez 9, Dani Garcia 3, Steinbergs and Lee 2
Partials: 22-16, 16-19, 16-16, 19-25
BAXI Manresa started this year's edition of the Basketball Champions League with a meritorious victory on the complicated court of the French Limoges CSP (73-76). The Bages team was behind for a large part of the duel, but was able to turn it around in the last stretch.
The reds were in command of the electronic at the start, with yields of up to five points. However, in the last two minutes of the first quarter, they got stuck in attack, and the French took advantage of that to turn the result around and take a six-point lead (22-16).
In the second, the locals were still in control on the scoreboard, but the players led by Pedro Martínez continued to stay close, and came within a single point with a three-pointer scored by Dani Pérez (28-27). In the middle of the match, three point margin for the Gauls (38-35).
In the second half, turnovers penalized some visitors who came close thanks to five points in a row from Tyson Pérez but were unable to take the lead. At the end of the third quarter, three points again for Limoges (54-51) and, therefore, everything to decide.
In the last ten minutes, the Manresa team came out more connected than their rival and, thanks to an accumulated partial 0-12, took a five point difference (54-59). From there they were able to control the French's attempts and sealed the victory thanks to two free throws converted by Bortolani, as the last three-pointer from the home team did not go in.
Next Saturday, at 18:00, BAXI Manresa will play the third consecutive game as a visitor. It will be on the Real Betis Baloncesto court, in a match corresponding to the third day of the Endesa League.