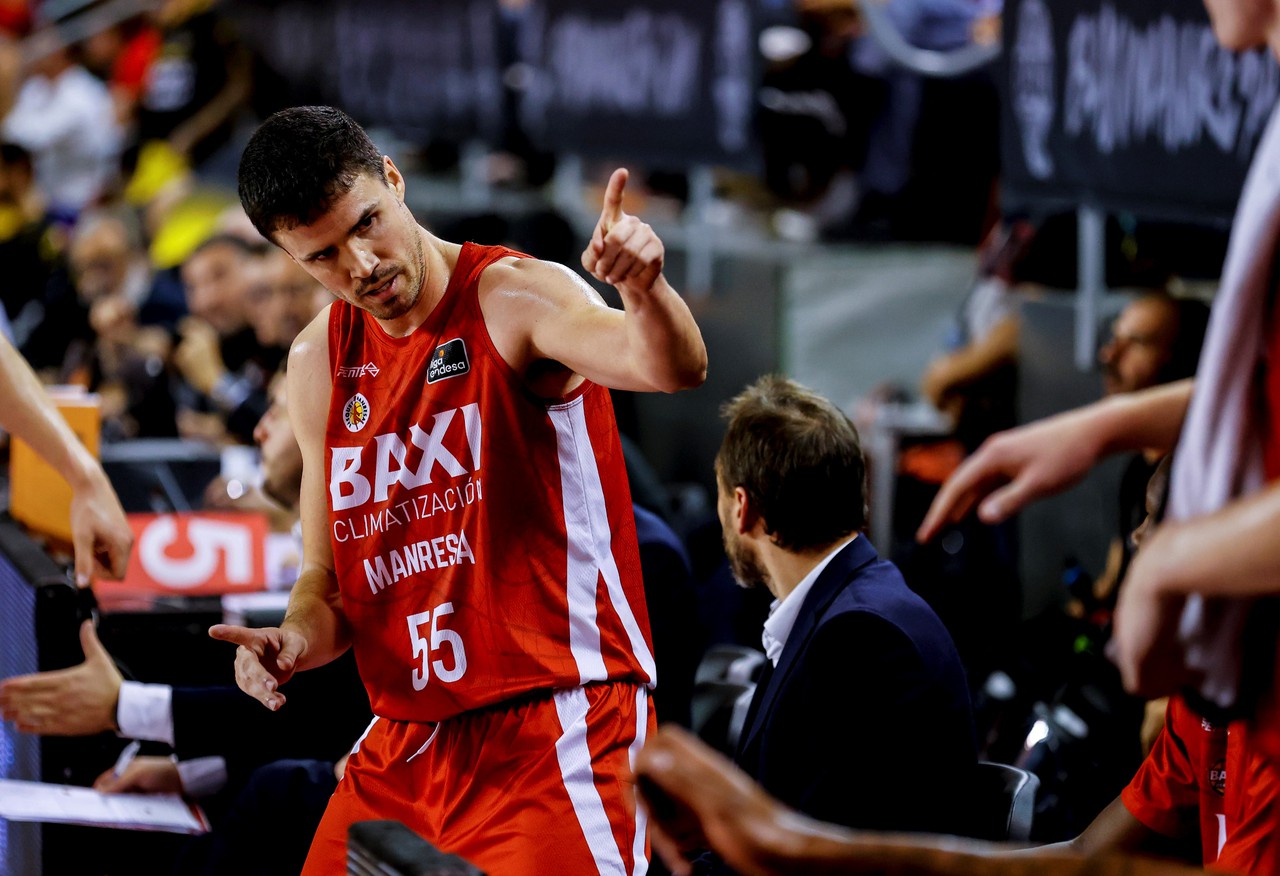 BAXI Manresa begins a new adventure in the BCL in Limoges
The first round is a match in France against a classic of the French league and with a great continental history. This Tuesday at 20:30 (live on Esport3).
Monday 3 of October of 2022 at 12:53
After traveling directly from Granada with the first victory in the sack, BAXI Manresa begins its journey through Europe in Limoges. The Bages team want to have a long journey in the competition as it happened last season. The first step is to be able to be competitive on the court of a team with a lot of tradition both in the French league and in Europe.
BAXI Manresa starts with intensity a week that will have led them to play 3 games in just 6 days, and with a long journey to reach Limoges. Guillem Jou will remain sidelined for this Tuesday's game, and Babatunde Olumuyiwa is still recovering from his plantar fasciitis. Therefore, the team traveled with the same players who were in Granada.
The local team, led by the Italian Massimo Cancellieri for several seasons, has started on a bad foot in the domestic championship. However, it has talented players like American Desi Rodriguez, who is leading the team at this start of the season. Frenchman Nicolas Lang and American Javontae Hawkins are also being important.