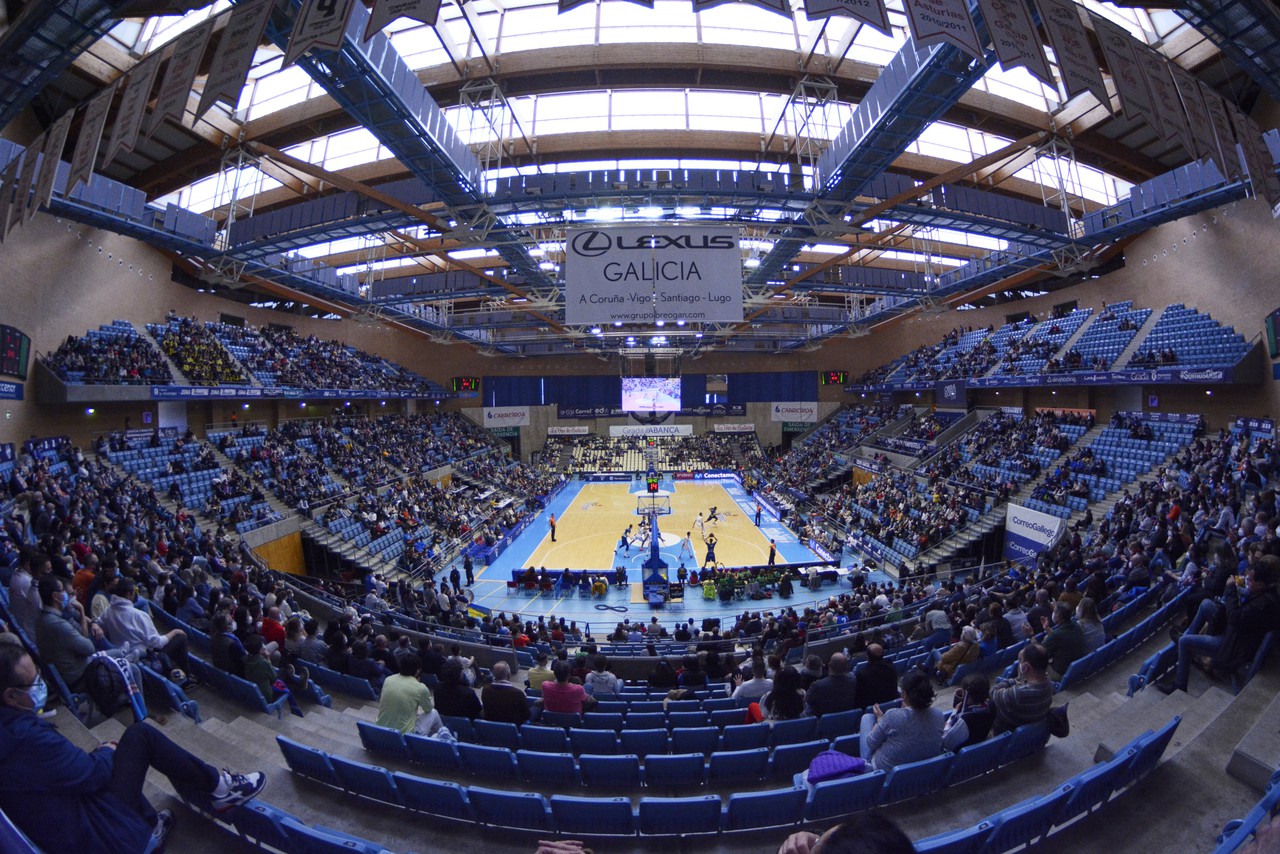 BAXI Manresa cannot finish the job in the overtime against a more effective Obradoiro
In a very level match, the Bages team forced the extra time with a basket from Sima and a block from Moneke, but then the Galicians were more decisive.
Saturday 2 of April of 2022 at 20:39
98 Monbus Obradoiro I Hobbs 3, Robertson 25, Thomas Scrubb 11, Ellenson 4 and Birutis 12; Okouo 11, Zurbriggen 5, Beliauskas 5, Phil Scrubb 13 and Suárez 9
91 BAXI Manresa I Dani Pérez 7, Thomasson 14, Vaulet 2, Moneke 17 and Sima 15; Francisco 18, Steinbergs 2, Rafa Martínez 3, Valtonen 7, Bako 2 and Maye 4
Partials: 14-22, 29-19, 23-23, 19-21, 13-6
BAXI Manresa ran into a Monbus Obradoiro team in Galicia who, in need of victories to stay in the Endesa League, showed a high level of play thanks to the inspiration of Kassius Robertson. However, the Bages team also played a great game and took the duel to extra time, but then they could not beat a more successful opponent.
Pedro Martínez's players took control of the scoreboard initially, reaching a lead of ten points thanks to two free throws converted by a Bako who returned to the court. Next, the Galicians scored from the same line to leave the difference at eight at the end of the first quarter (14-22).
In the second, the dynamic changed: the home team was more in tune from the three-point line and the visitors had a harder time finding the basket. This meant that Moncho Fernández's men took the initiative in the electronics and reached the break two points ahead of a very choral team from Manresa, in which each of the eleven players had already scored (43-41).
In the second half there were alternatives on the scoreboard, and neither team managed to open a significant difference. The third quarter also ended with a two-point margin for Obradoiro (66-64), and therefore everything had to be decided in the last ten minutes.
In these, the Galicians took the initiative against some visitors that did not take off, until just over two minutes Valtonen turned the result around with a three-pointer. From then on, it seemed that a three-pointer by Robertson would make the victory stay in Galicia, but a basket by Sima and, above all, a block by Moneke sent the game into extra time. In the five extra minutes, the home team was more effective and added a much-needed victory for their interests.
We have to turn the page right away and start preparing for the next game that will be very important for the team. On Tuesday at 8:30 p.m., Unicaja visits Nou Congost in the first match of the Basketball Champions League quarterfinal tie.