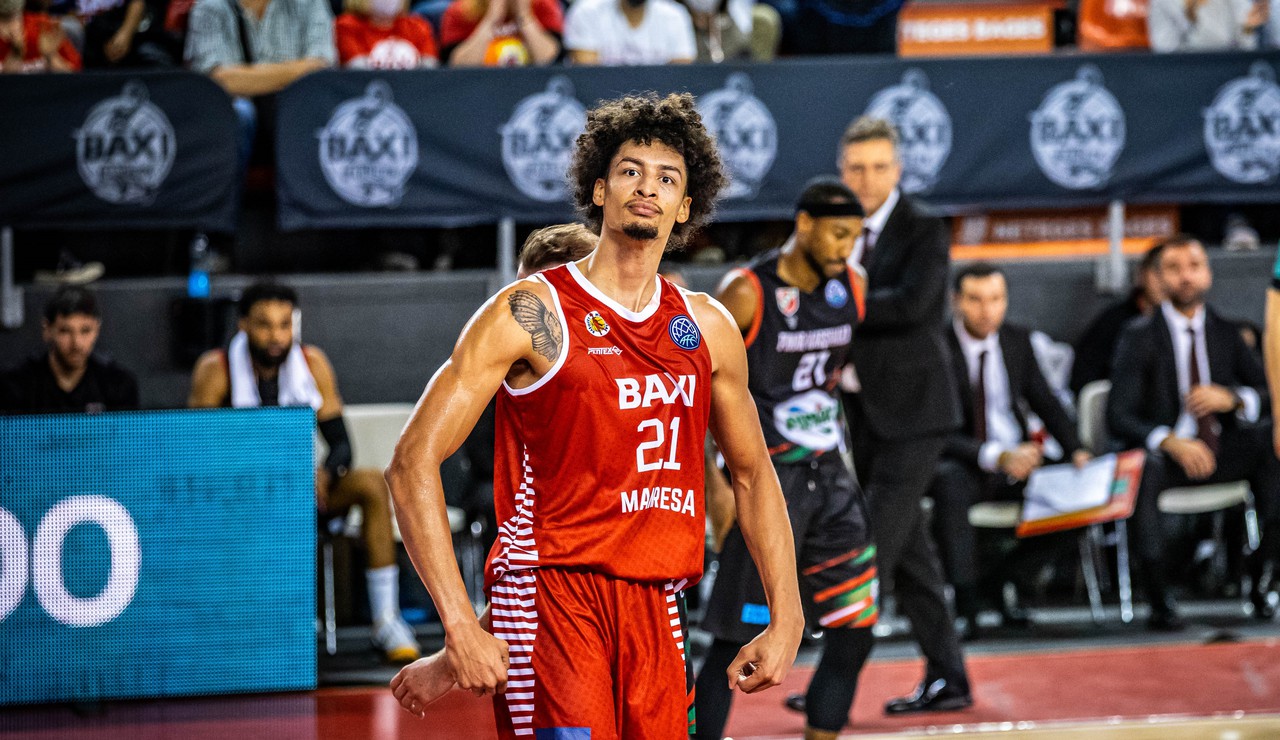 An imposing victory for BAXI Manresa over Pinar Karsiyaka ensures that they pass the stage
The Manresa team, unbeaten, again defeated the powerful Turkish team with a display of play and the success of Thomasson and Bako (41p and 63val between the two).
Tuesday 9 of November of 2021 at 23:41
88 BAXI Manresa I Dani Pérez 7, Thomasson 21, Valtonen 2, Steinbergs and Sima 2; Francisco 11, Jou 3, Dani Garcia 3, Moneke 8, Rafa Martinez 2, Bako 20 and Maye 9.
69 Pinar Karsiyaka I Taylor 4, Blackmon 4, Colson 6, M'Baye 28 and Agva 2; Korkmaz, Erden 3, Yildizli 1, Roll 17 and Tyus 4.
Partials: 21-19, 21-16, 17-15, 29-19
BAXI Manresa won by a convincing 88 to 69 to the current runner-up in the Basketball Champions League, the Turkish Pinar Karsiyaka. Pedro Martínez's men played a very serious game in which they were superior to their rivals both in defense and attack. The Thomasson-Bako pair tipped the scales towards the Manresa side with a scoring recital.
The Turks started the duel better and nailed an initial partial of 0-8, but then Thomasson appeared to lead the comeback of his team, which came to have six points of margin before the visitors cut distances in the last seconds of quarter (21-19).
In the second quarter Pinar scored five consecutive points to regain control of the electronic. However, the Bages team reacted immediately and, thanks to a 15-0 run, reached the half with seven points (42-35).
Returning from the locker room, Bako and Thomasson led the Manresa attack in the first minutes to counter the Turkish attempts to get closer on the scoreboard. The three-pointers of Dani García, Maye and Francisco allowed the Bages team to enter the final period with a cushion of 9 points (59-50).
Jou's three-pointer to open the final half was the warning of what was to come. A hurricane dressed in red sentenced the clash with a large repertoire of offensive play; three-pointers (4), dunks (3) and baskets of all colors. The Turkish team could not follow the pace imposed by a great BAXI Manresa that added the fourth victory (88-69) in the same matches in the BCL and thus ensures to play at least the play-in.