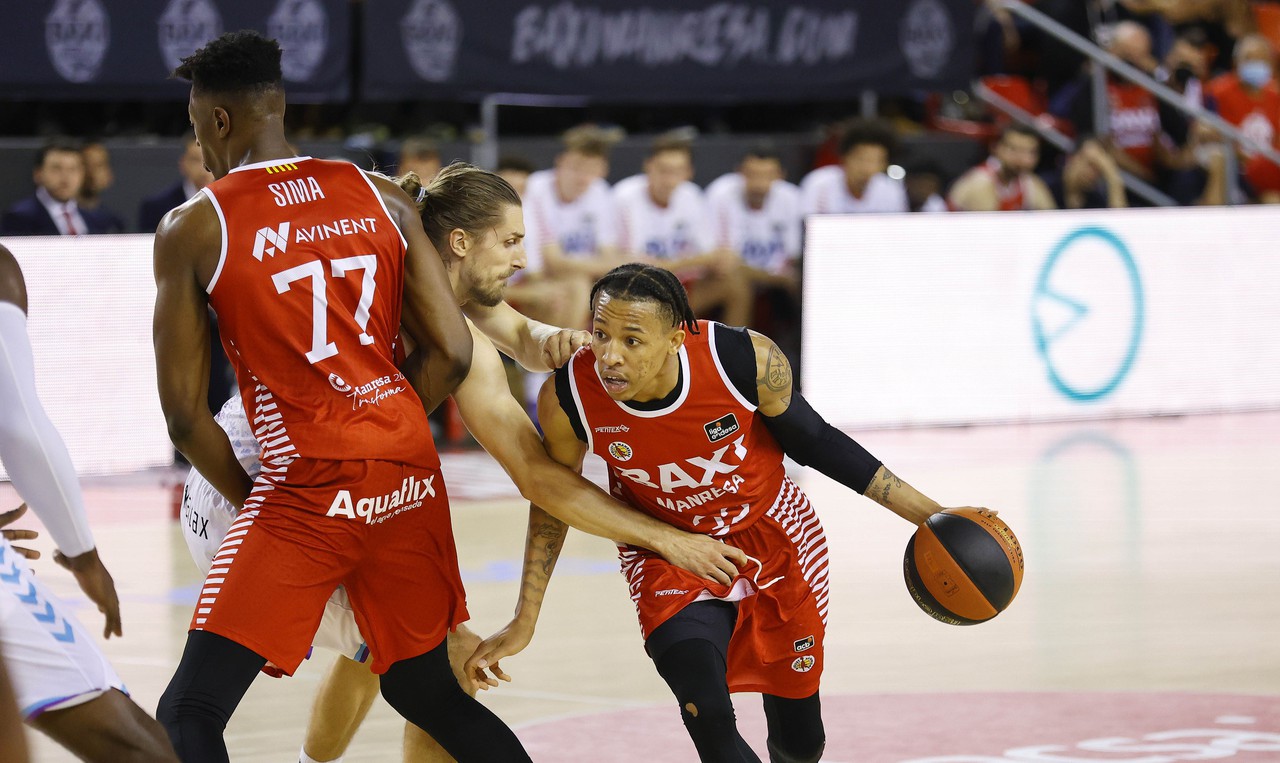 Unbeaten BAXI Manresa wants to keep winning at home
Pinar Karsiyaka threatens the Nou Congost in day 4 of group B of the BCL. This Tuesday at 21:00 (DAZN and Esport3), new European night in Manresa.
Monday 8 of November of 2021 at 17:37
A very powerful team that the BAXI Manresa managed to defeat at home wants revenge in Bages. Pinar Karsiyaka , second (2-1), wants to assault the leadership of Manresa. All Pedro Martínez players are available for this match. One will have to be discarded.
The good times that the BAXI Manresa is experiencing can be extended, also in the European competition. After the victory in Burgos, the team returns to the Nou Congost to receive one of the most dangerous teams in the group. Pedro Martínez, in the absence of a coach, can count on all his players, and one will have to be ruled out for tomorrow's match.
For their part, the Turks come with all the squad available for the match. Despite the last defeat against Manresa, they are still one of the most talented squads in the competition, with a statistically imperial Colson , closely followed by Mitchell and Roll . A team that deserves a great response from the New Gorge to be able to fight it.
Yankuba Sima and Joe Thomasson have spoken before this match. The Girona native pointed out that "it will be a difficult match that will decide who stays in first place, and they will come eagerly after beating them on their court; we will have to come out very strong and play a solid game of 40 minutes ». For his part, Joe Thomasson warned that "we must remain true to our principles, enjoy the game; they are a very good team, talented and dangerous; we expect a great fight, we are ready, they will return aggressive ».