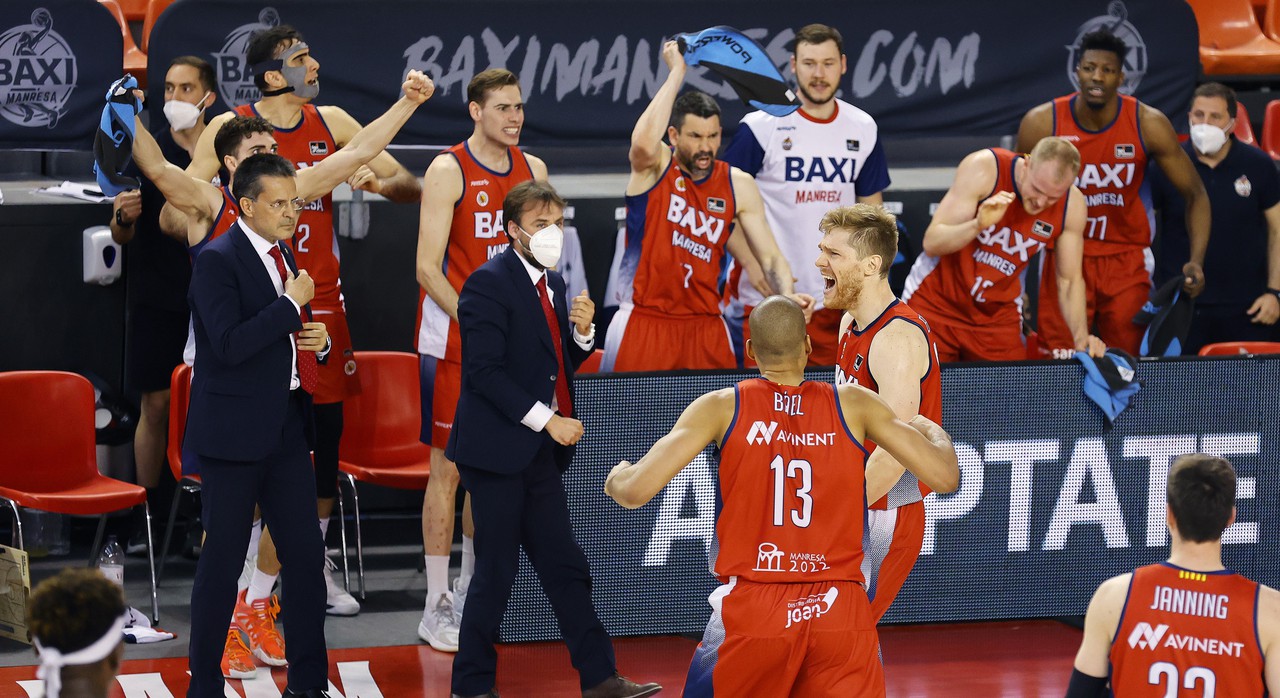 BAXI Manresa saves the victory despite the comeback of Estudiantes
A two plus one from Eatherton in the final seconds gives the 15th victory of the season to the Bages team, who comfortably dominated for much of the duel.
Saturday 24 of April of 2021 at 21:02
102 BAXI Manresa I Ferrari 11, Rafa Martínez 6, Vaulet 14, Hinrichs 12 and Sima 14; Jou, Dani Garcia 3, Mason 11, Báez 8, Sajus, Janning 6 and Eatherton 17
101 Movistar Estudiantes I Barea 13, Avramovic 24, Vicedo, Brown 10 and Delgado 18; Sola 2, Laksa 6, Djurisic 3, Cvetkovic 19 and Arteaga 6
Partials: 23-22, 37-25, 27-24, 15-30
BAXI Manresa managed to extinguish in time the comeback of Movistar Estudiantes to add the fifteenth victory of the course (102-101). Wednesday at 9:15 pm, visit to the complicated Joventut court, in a new derby of Catalan teams.
The reds were the ones who took the initiative on the scoreboard, but in front were some very successful Madrid team in the outside shot that came to command by seven points (15-22). The home team then nailed an 8-0 run to close out the first quarter, culminating in an Eatherton three-pointer over the buzzer (23-22).
In the second the Bages team were at a high offensive level, and this allowed them to open a gap in front of visitors who saw Vicedo twisting his ankle. In the half, Pedro Martínez's team won by thirteen points (60-47).
Returning from the locker room, the players from Manresa continued to dominate in the electronic thanks to their effectiveness in attack, and reached a maximum difference of 22 points (81-59), which Estudiantes cut to 16 at the end of the third quarter (87-71).
In the last ten minutes, the visitors did not throw in the towel and stayed in the game thanks to the success of their decisive men. Not only that, but they managed to get ahead thanks to the effectiveness from the free kick when there were only 22 seconds left (99-101). In these appeared Eatherton, the most prominent of the home team, to capture an offensive rebound and nail a 2+1 that would end up giving a hard-fought victory, as the last rival three-pointer did not find the basket.