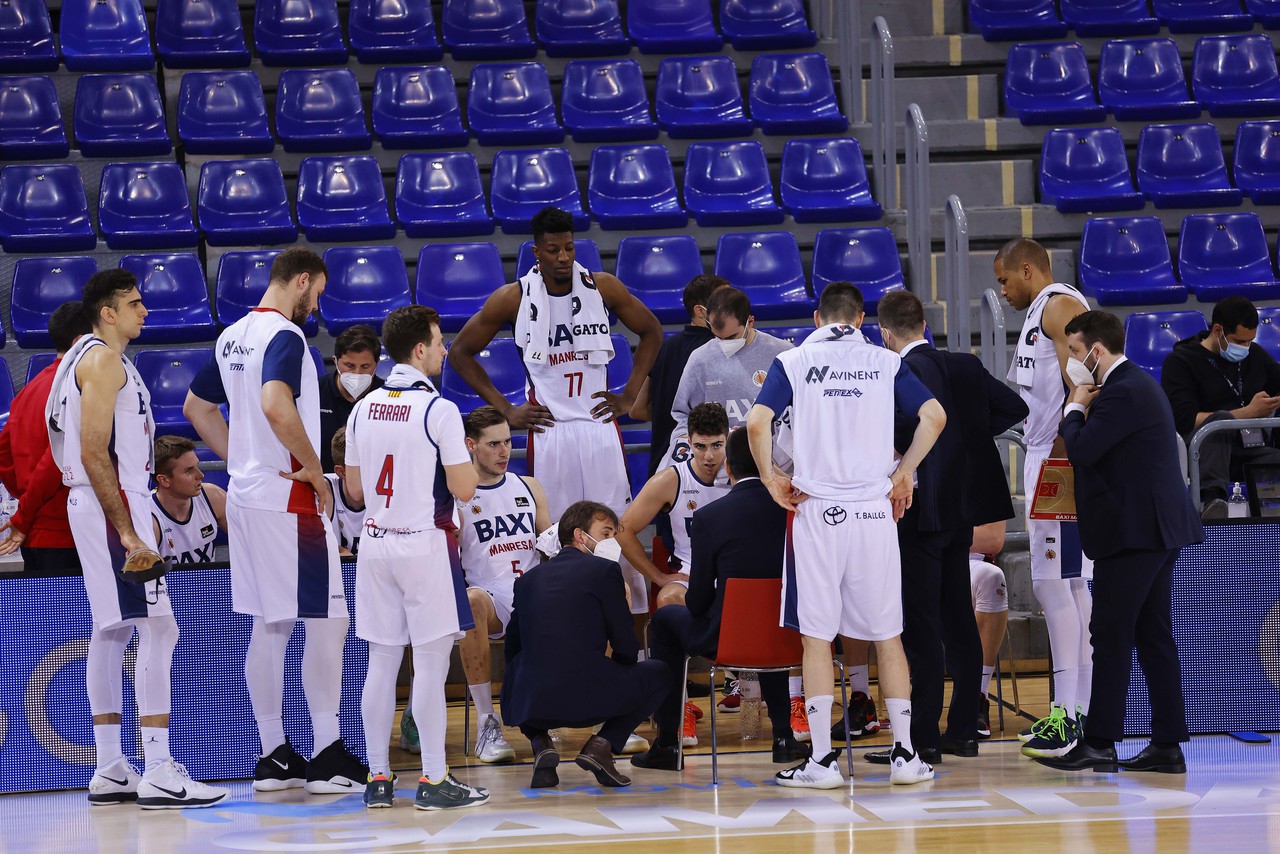 BAXI Manresa receives Movistar Estudiantes with the desire to continue progressing
Last 5 regular season games with the challenge of being able to get the maximum number of victories. It's doubtful Dani Garcia with an overload on the adductor, while Janning hasn't trained.
Friday 23 of April of 2021 at 17:07
The Nou Congost will live this Saturday at 18:00 the first of the last 5 matches of the Endesa League in terms of the regular phase. A final straight in which the team aims to be placed as best as possible in the final standings. Despite the doubts, the team intends to fight for the victory and be able to offer another victory to their fans, who this week will be around the pavilion to receive the players.
BAXI Manresa wants to win after the last defeat at Barça's court. Pedro Martínez's team played a good game at the Palau but it wasn't enough to win. This Saturday the Bages team have the doubts of Dani Garcia and Matt Janning. The guard from Mataró has an overload on the adductor, and Janning is back this weekend from the United States.
The Madrid team chained 3 consecutive victories a few weeks ago but have lost momentum losing the last 4 games. The squad has undergone changes during the season, and is now led by Jota Cuspinera, and led by Aleksa Avramovic on the court. The center Ángel Delgado is the benchmark for painting a staff with experience and talent. BAXI Manresa will meet Aleksandar Cvetkovic again on the court.
Pedro Martínez said in this Friday's preview that «it is not time to rule out anything, neither positive nor negative; we go day by day, and for the moment we think of Estudiantes; we miss the fans, but we know they are with us; we lose their warmth and miss them so much; now Estudiantes is far behind in the guard position, with Barea, Robertson and Cvetkovic, they have many points and a lot of generation; Avramovic, Vicedo, who is in a very good moment, and we are worried about Delgado, who makes double figures per game; they are at their best of the season».