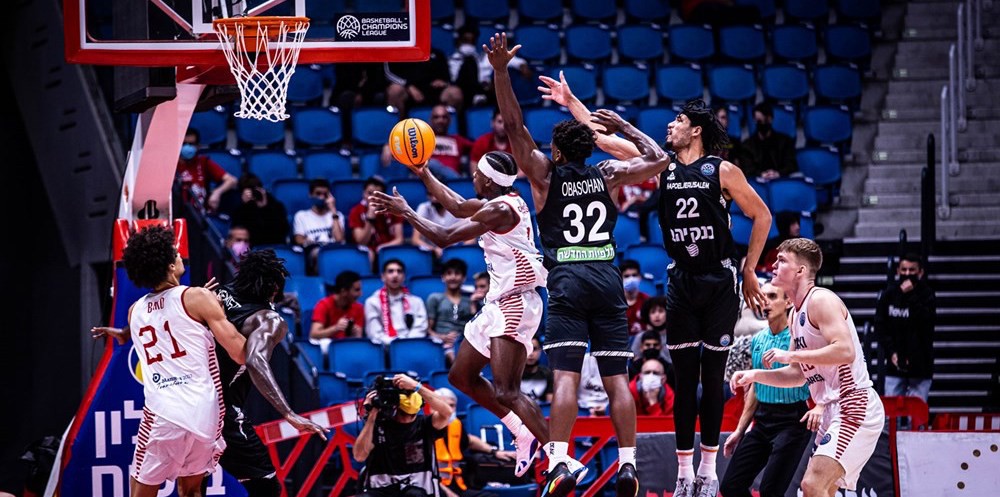 BAXI Manresa recovers and gets a carat victory in Israel
The Bages team added their second victory in two games at the BCL in a very close match that was decided in the last minute. Francisco, with 23 points, the visitors most outstanding.
Wednesday 13 of October of 2021 at 22:30
68 Hapoel Jerusalem I Ariel 2, Obasohan 5, Kilpatrick 6, Bennett 5 and Segev 6; Workman 2, Adams 24, Gershon 7, Maker 6 and Gates 5
73 BAXI Manresa I Dani Pérez 4, Thomasson 9, Valtonen 6, Moneke 6 and Bako 8; Francisco 23, Jou 7, Steinbergs, Rafa Martínez 5 and Sima 5
Partials: 15-10, 18-22, 17-16, 18-25
BAXI Manresa won a prestigious victory in the Basketball Champions League after beating the complicated Hapoel Jerusalem (68-73). Thus, the Reds add the second victory in two games and share the lead in Group B with the Turkish Pinar Karsiyaka, the next rival in Europe.
The Israelis made a better start and, thanks to their dominance on the rebound, nailed an initial partial of 10-2. However, the Bages team, despite not being successful in shooting, managed to hold the rival and closed the first quarter with only five points behind (15-10).
In the second Pedro Martínez's players showed more solidity and turned the score around thanks to a 1-9 led by Francisco and Sima. The home team also did not find the opposing basket easily, but they managed to march to the break ahead in the electronic thanks to a Adams basket in the last seconds (33-32).
Returning from the locker room the tone was more or less the same: equality between the two sets and the defenses clearly imposing attacks. Neither team was able to escape on the scoreboard, and reached the end of the third quarter with everything to decide (50-48).
In the last ten minutes nothing changed and, as had been predicted for minutes, both teams had to play the victory in a final face or cross. In this one, Valtonen nailed a vital three-pointer and the visitors were able to sentence from the free throw line, but forgave too much and gave Hapoel options to force overtime. Then Jou appeared to steal the ball and, now yes, score two free throws to place the final 68-73.
On Saturday from 20:45, BAXI Manresa will try to achieve the third victory in the Endesa League, and will do so in front of their fans, in the visit of Unicaja.