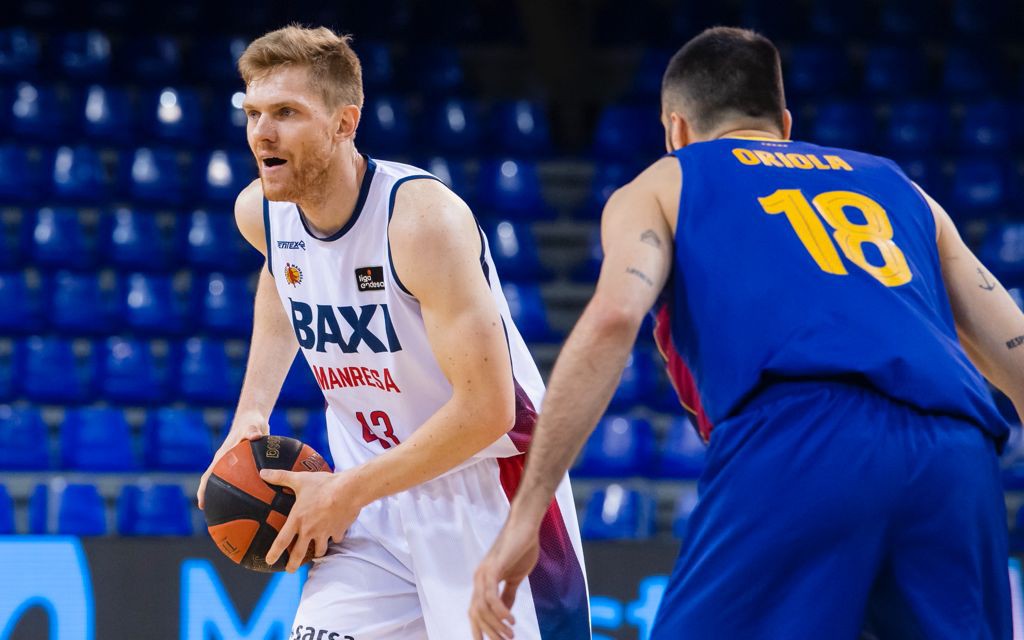 BAXI Manresa competes in Palau Blaugrana and demands Barça
The Bages team returned to show their choral play and did not let Barça breathe until the last moment. Hinrichs, Eatherton, Mason and Rafa Martinez, the highlights.
Saturday 17 of April of 2021 at 20:47
97 Barça I Calathes 3, Higgins 16, Abrines 9, Mirotic 16 and Gasol 13; Davies 21, Westermann 2, Hanga 6, Smits 7, Oriola 4, Kuric and Claver
89 BAXI Manresa I Ferrari 7, Rafa Martínez 12, Vaulet 3, Hinrichs 12 and Sima 8; Jou 3, Dani Garcia 5, Mason 16, Báez, Sajus and Eatherton 23
Partials: 24-24, 29-27, 28-17, 16-21
BAXI Manresa showed a great image and stood up to the end on one of the most difficult courts in Europe, the Palau Blaugrana (97-89). On Saturday from 18:00 hours the team will look for the fifteenth victory, in the Nou Congost against Movistar Estudiantes.
The Reds made a great start, facing their powerful opponent and reaching a six-point lead (13-19). For their part, Barça did not take long to react and tied at 24 at the end of the first quarter thanks to a three-pointer by Davies.
In the second those of Pedro Martinez did not lower the level and returned to show their choral game. Only a three-pointer at the buzzer of Higgins prevented the Manresa team to go halftime ahead on the scoreboard (53-51).
Returning from the locker rooms, the home team increased their defensive intensity, and this made the Bages team have more complications in attack. An 11-0 run caused Jasikevicius to escape, but the visitors continued to give a good image and reacted 0-8 to close out the third period with a thirteen-point lead (81-68).
In the last ten minutes the Reds tried to get back into the game and fight for the victory, standing at just eight points with just over four minutes left to play (88-80). However, Barça showed solidity to close the game and left no options for a comeback.