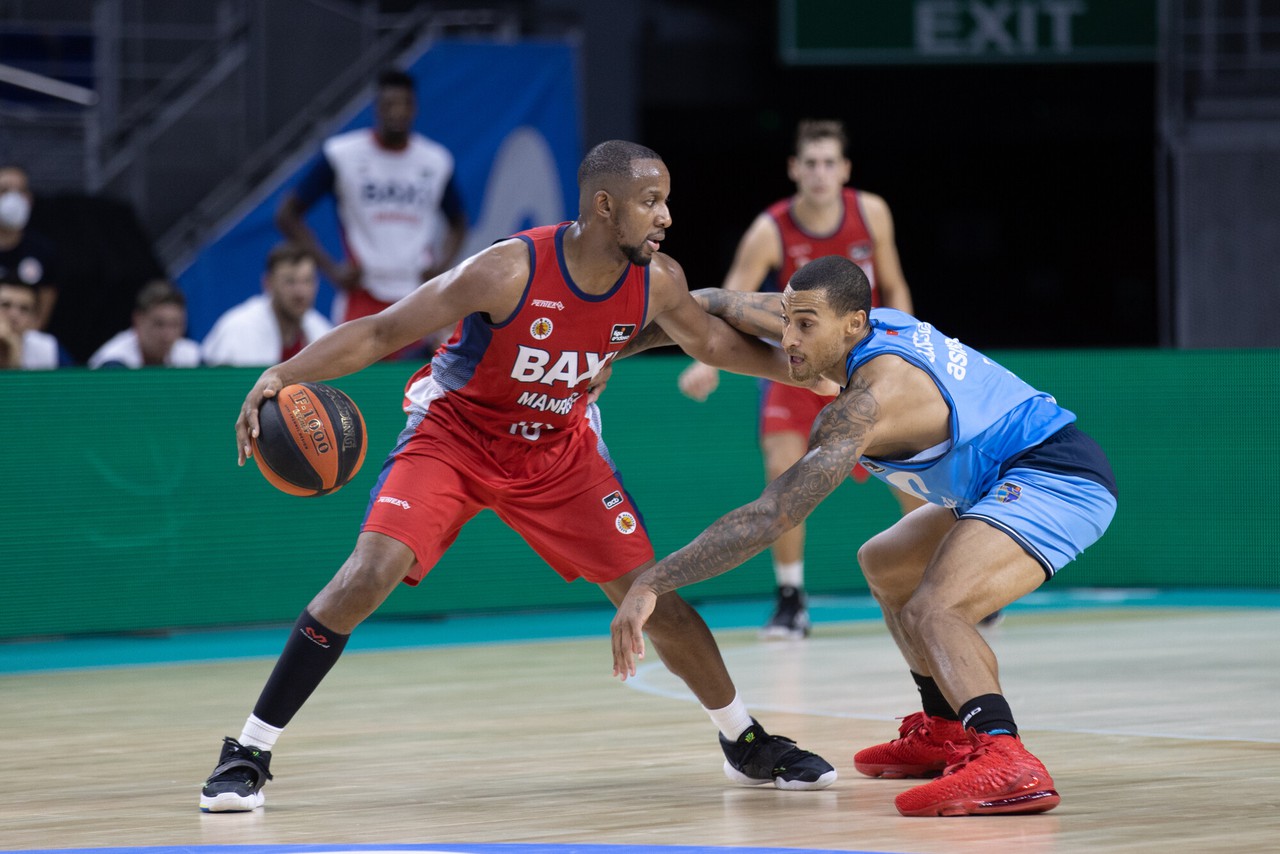 BAXI Manresa starts the Endesa League on a good footing
The Bages team won on the court of Movistar Estudiantes (84-88) in a match decided in the end.
Sunday 20 of September of 2020 at 15:38
84 Movistar Estudiantes I Cvetkovic 15, Avramovic 15, Jackson 6, Brown 5 and Arteaga 6; Roberson 8, Sola, Vicedo 2, Delgado 8, Giedraitis 17 and Djurisic 2
88 BAXI Manresa I Dani Pérez 2, Rafa Martínez 16, Vaulet 2, Hinrichs 4 and Eatherton 8; Jou 16, Mason 13, Báez 8, Tabu 10, Sajus 6 andi Sima 3
Partials : 18-25, 19-15, 25-21, 22-27
BAXI Manresa started the Endesa 2020-2021 League on a good footing, winning 84-88 at the Movistar Estudiantes court in a match that was not decided until the last moment. Next week the team will have two more commitments, both in the Nou Congost: on Thursday against Monbus Obradoiro and on Saturday against Valencia Basket.
Pedro Martínez's players came out on the court more focused and clearly dominated the first quarter, led by a Rafa Martínez who nailed the three three-pointers he tried. The Bages, who showed great activity in defense and were very successful in the shooting, came to have nine points of margin (16-25) before Delgado closed the initial period (18-25).
In the second, the game was more leveled, with former Manresa player Cvetkovic leading a home team who came close on the scoreboard, but were never able to turn it around. It reached the middle of the match with three points of income for the reds (37-40).
In the second half, the Madrid team started better and took the lead thanks to the actions of Cvetkovic and Giedraitis (46-44). Then Guillem Jou appeared, who with struggle and success caused the Bages team to return to the lead (55-60). However, Estudiantes reacted and closed the third quarter ahead, again with a last basket from Delgado (62-61).
Everything had to be decided in the last ten minutes, and these started with several alternatives in the electronic. It reached the last two with four points in favor of BAXI, thanks to a partial of 0-9 (76-80). After several basket attacks by both teams, Avramovic caused an attacking foul by Sajus and tied at 82. Then the Lithuanian recovered and placed his team three points above thanks to an offensive rebound. after missing the second free throw (82-85). Djurisic and Jackson missed two three-pointers to tie, Báez was fouled and hit a free throw, Arteaga placed two the home team with nine seconds to play. Then the Manresa team found Rafa Martínez, who did not fail from the line and allowed his team to breathe, as the final three-pointer of Avramovic did not enter.