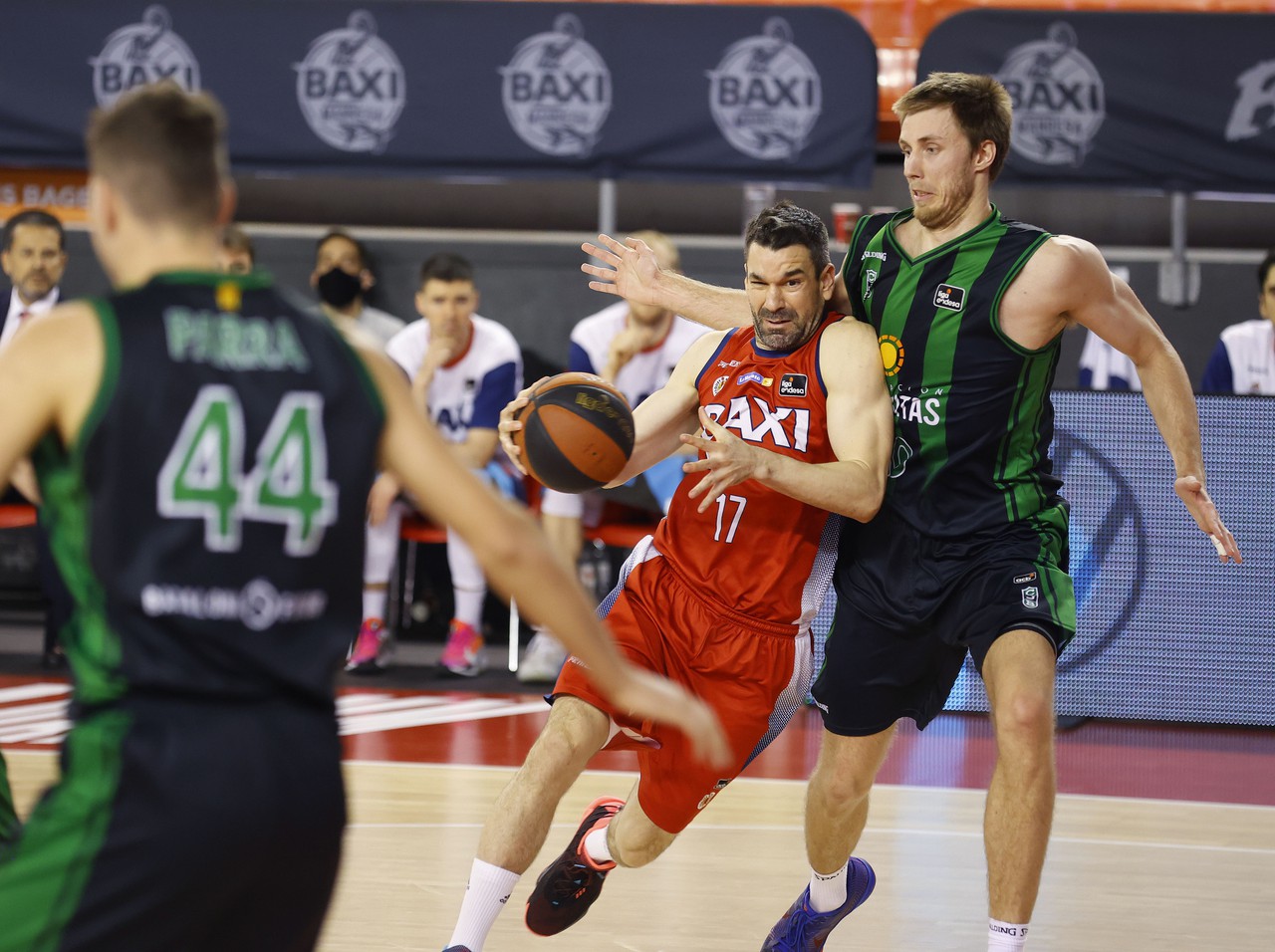 BAXI Manresa resumes the competition winning an matched derby
The Bages team was very intense and knocked down Joventut in the final stretch. Eatherton, Dani Pérez, Báez and Jou stand out in a choral team.
Saturday 12 of December of 2020 at 20:33
85 BAXI Manresa I Dani Pérez 13, Jou 4, Vaulet 4, Hinrichs 10 and Eatherton 18; Báez 10, Rafa Martínez 5, Tabu 3, Sajus 6, Dulkys 10 and Sima 2
80 Joventut Badalona I Bassas 7, Ribas 15, López-Arostegui 14, Morgan 8 and Tomic 13; Dimitrijevic 7, Brodziansky 10, Ventura 2, Birgander 4 and Parra
Partials: 19-21, 17-14, 23-27, 26-18
BAXI Manresa resumed the Endesa League with a hard-fought victory in the derby against Joventut de Badalona, ​​in the Nou Congost (85-80), in a match that was decided in the final stretch. In this way, the Bages team will add the seventh victory of the season, and next Saturday they will look for the eighth on the court of the Hereda San Pablo Burgos, from 18:00.
The green-and-blacks started with more success (2-7), but little by little the reds recovered and were able to be ahead thanks to a three-pointer by Dani Pérez and a counterattack culminated by Jou (14- 11). From here, a lot of equality between the two teams, with a minimal visitor advantage at the end of the first quarter (19-21).
In the second the tone was maintained, with two teams that showed a fairly similar level of play, and this meant that no differences could be opened in the electronic. The home team came to have five points of income after a three-pointer by Báez with less than two minutes left, but the Badalonians cut to 36-35 at halftime.
Returning from the locker room, the players led by Pedro Martínez began to command on the scoreboard. Next, Joventut nailed a partial 0-8 and turned it upside down. From there, Carles Duran's men tried to open a major hole, without success (59-62 at the end of the third quarter).
In the last ten minutes, neither team was able to escape, and everything had to be decided in the last minutes. In these, BAXI Manresa was more successful and was able to take the victory. Joventut fought until the end, but neither Dani Pérez nor Rafa Martínez got nervous from the free throw line.