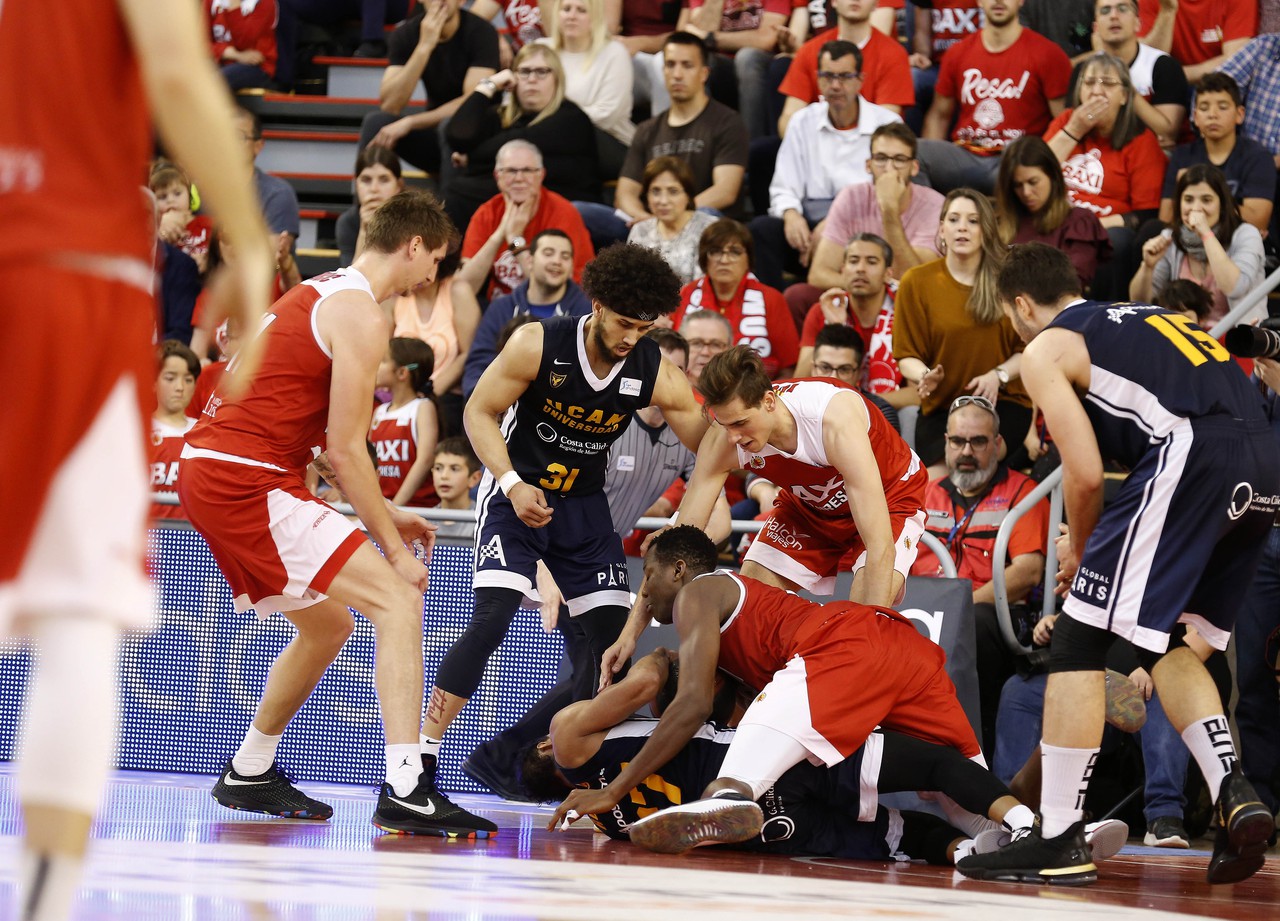 Too many factors against: BAXI Manresa fights but loses (86-96)
UCAM Murcia wins the victory with a very tight Booker (40 points), and 21 points from Lundberg are not useful for sealing the win.
Sunday 28 of April of 2019 at 20:15
In spite of fighting against the impressive success and the rival's baskets of merit, and an arbitration that left the New Congost and Peñarroya (disqualified by techniques) very unhappy, BAXI Manresa could not with so many elements against . Defeat with UCAM Murcia by 86 to 96, in a game in which they lacked details to be able to leave the victory at home.
The start were the worst moments of the game for BAXI Manresa, which started with a 0-6 partial broken by a triple of Zubcic. It was hard to come into play and more if it responded to Booker's releases, very merit and far away. It started with a series of 5 hits in 6 attempts. Visitors escaped 11 points at the end of the first period.
Good partial in the second quarter, with 26 points from BAXI Manresa that reduced the difference. Álvaro Muñoz, with a 2 plus 1 and a triple, ended the attack, and repeated Lundberg with a triple. Lalanne made two hook-hook baskets, and Iffe scored again from 6.75. Manresa was 5 points, now. Before half time, however, Booker repeatedly wrote down, which seemed unable to fail.
After passing through the changing rooms, partial equal to play it all in the last 10 minutes. Another good time of Lundberg, with an additional and a triple, but again responded Booker. Then the end of the game would arrive, ahead of time. The referee Carlos Peruga eliminated Peñarroya by 2 techniques after several decisions in the last period that caused the protests of public and bench. With the free throws the visitors could assure the victory, they remained seconds.
Joan Peñarroya told the press conference after the game that "we must congratulate the rival because he has done it very well, he has come to do his party and he has come out very well; We knew of the potential of men like Booker or Doyle, and we have not succeeded in getting them in confidence and these players, when they enter the game, are difficult to stop; We put ourselves at the physical level that touched, but their good players were already in the game ».