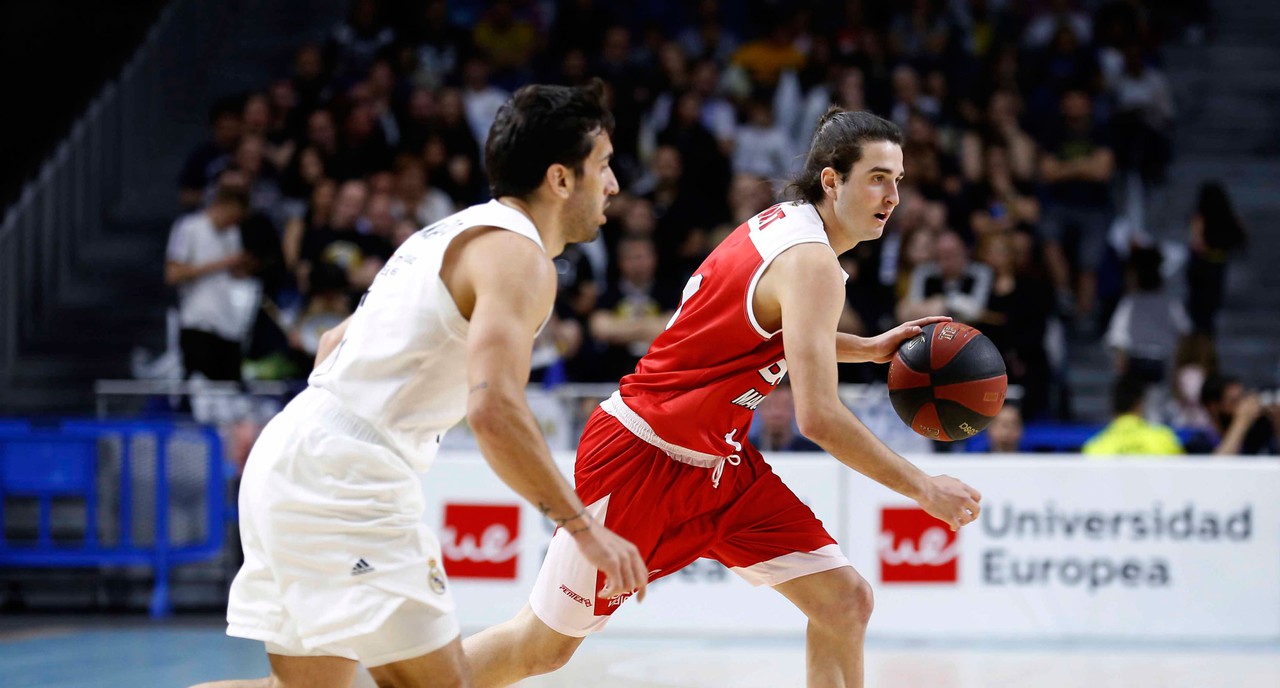 Hard defeat in Madrid to take note and turn page
BAXI Manresa falls by 91 to 57 on the day the santpedorenc David Òrrit starts at the ACB with 8 points.
Sunday 17 of March of 2019 at 15:06
BAXI Manresa could not fight for the victory before a very superior Real Madrid. The success throughout the game to one side and the other did not give options to the Bages. The face was the debut of David Arritus at the ACB, with 8 points and a very good fight.
Nor could he fight for the game, but the start promised, with an initial triple of Zubcic and a basket after a recovery from Lundberg. But immediately Madrid would find the right hand of Llull and would be ahead.
The Bages had many difficulties in scoring, but in the second quarter they could go back and score 8 points more than the rival to leave the game open in the second half. He debuted in the absence of more than 3 minutes by half David Orrit, who would end up being one of the highlights the day he played for the first time in the Endesa League.
The second half was raised up. Madrid dominated, while Manresa did not find the way to score and stay close. A 2 plus 1 from Zubcic and a triple from Toolson were the highlight of the period.
In the final straight the targets were already known winners and they managed the advantage well, while Manresa was struggling but without options to fight for the game.