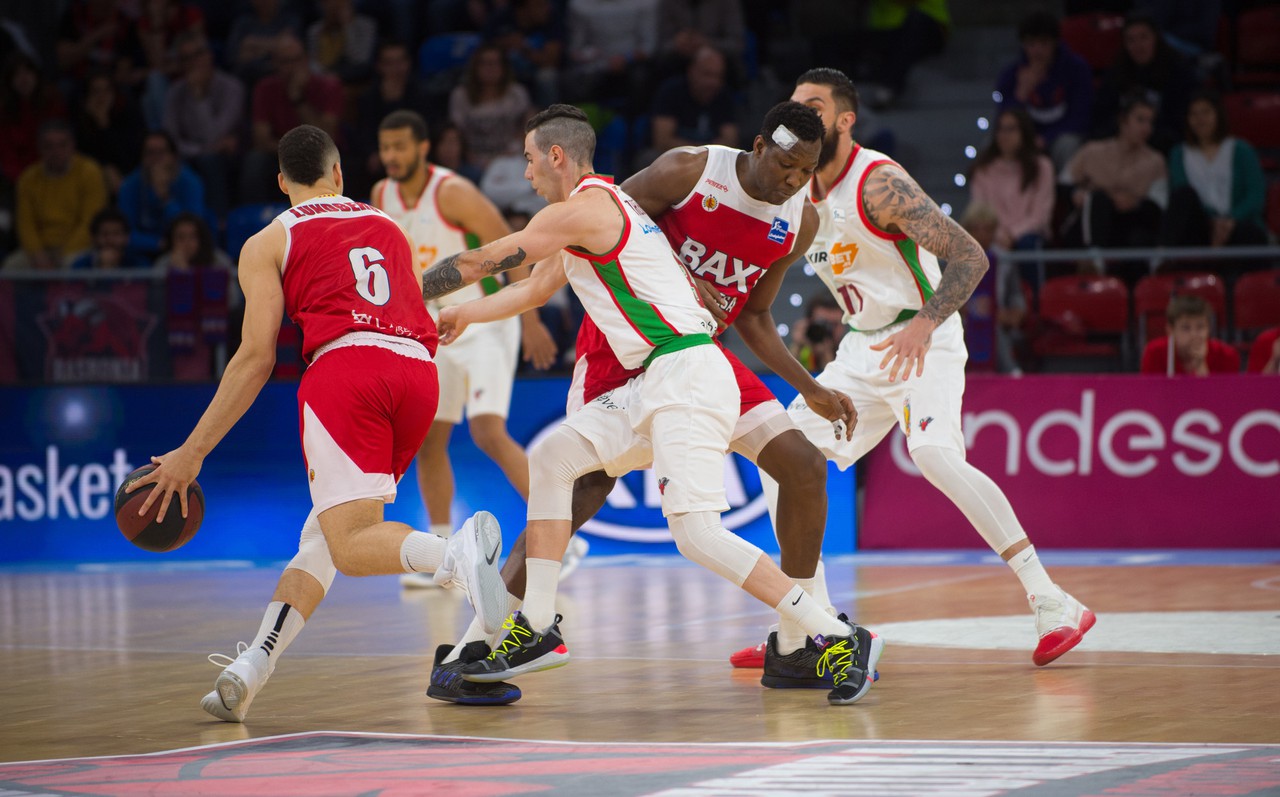 A fighting BAXI Manresa falls at Baskonia (82-71)
Another great performance by Lundberg (20 points and 28 points) and fights until the end of a team conditioned by injuries.
Sunday 5 of May of 2019 at 22:05
Despite fighting and competing again against the elements, BAXI Manresa competed well on the track of Baskonia, with a great Iffe Lundberg, who scored 20 points and went up to 28 points. Toolson scored 13 and was the second best scorer. He had minutes of the Eagle and good times Erik Murphy. Orth, he played the last minute.
The game started with a first quarter with low score, little success and an erratic start that started BAXI Manresa. The initial 0 to 0 lasted 2 minutes, and in minute 5 the result was 2 to 7 for Manresa. A minute of local time spent placing an order and Baskonia reacted, although before finishing the first period, Pere Tomàs scored 3 in a later part 0-7.
In the second quarter, the scoreboard of Vitoria scored without stopping, led by the interior and Darrell Hilliard. Still, good minutes from Murphy at the start, and a super-basket with Lundberg grinding that provoked the applause of the Basque pavilion. I would have minutes of the Eagle for the problems of lack of Sakho, and the first half ended with the advantage of Baskonia 41-31.
In the second half, more local success, with a great Hilliiard punishing from the 3 point line. However the team did not lose sight of their rival, scored a triple Murphy in a great collective move, and then Lundberg almost always responded, who did almost everything. The locals escaped to 16 points, but Manresa would resist.
In the last 10 minutes, Baskonia managed the advantage well, although Manresa did not give the arm to torch and fought until the last breath. The success of Lundberg and of the outside gave hope. Sakho committed the fifth foul and made the last attempt Jou with a triple, followed by another from Garcia who responded to the local success. In the end, defeat by 11 points in a very fought party.
Joan Peñarroya said to the press room that "we knew that the game would be complicated, we started well and clearly clear defensive ideas, with little annotation at the beginning, in which we managed to not be comfortable and lose balls , but we have dragged the ball of our low percentage and frustrated us and Baskonia has punished us with 2 or 3 situations of alley-hoop; They score 30 points in the second quarter and take advantage; I think we had a good time, but to win we need better percentages ».