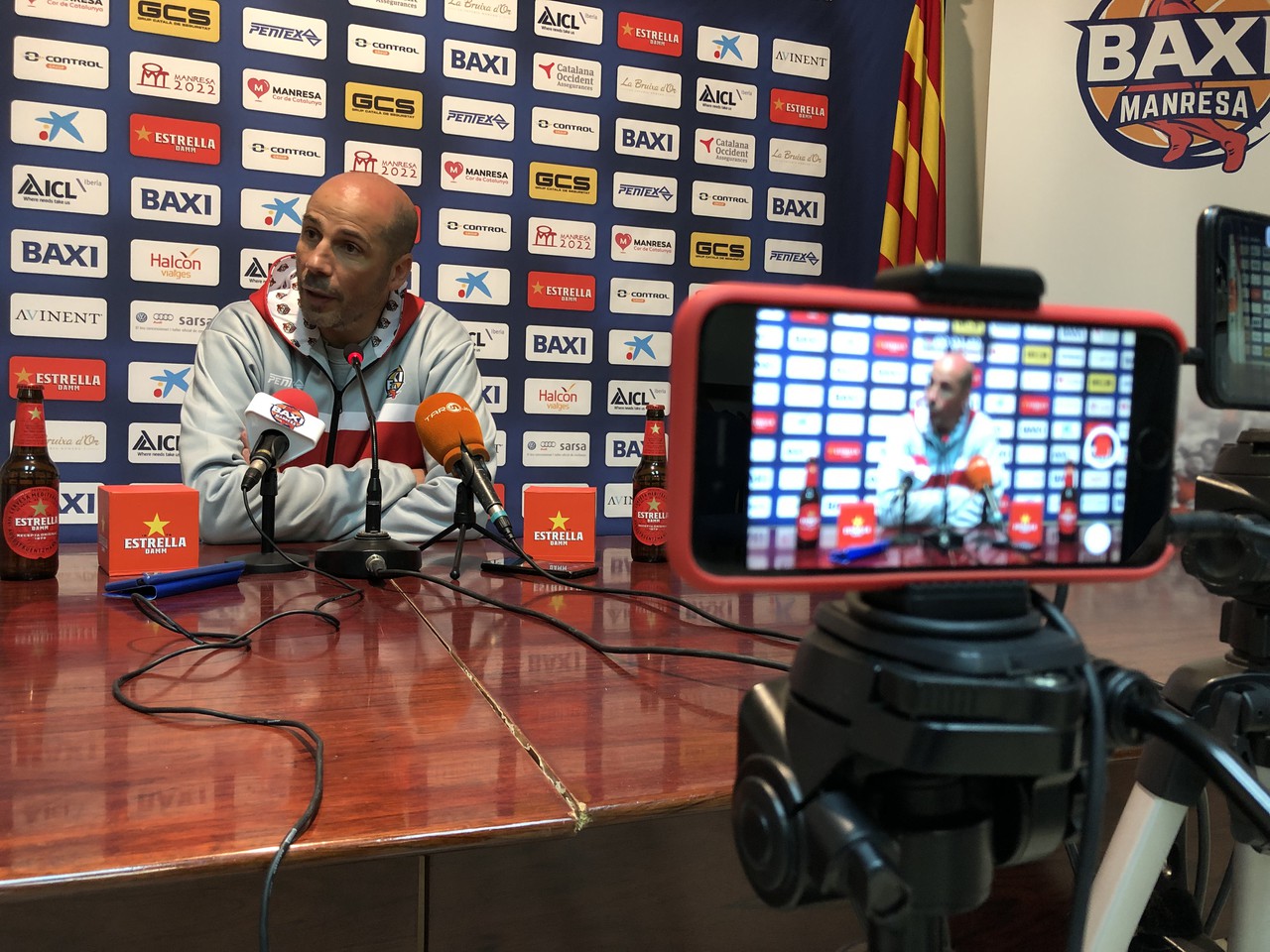 BAXI Manresa heads Vitoria with another 'Impossible Mission'
Cady Lalanne, with an injury to the sun, adds to the bottom of Corey Fisher and can not act on Sunday.
Friday 3 of May of 2019 at 16:58
BAXI Manresa goes to Vitoria this weekend to play Sunday at 19:30 a.30 on the 30th day of the Endesa League. Lalanne falls from the call for injury. The Basques, one of the most powerful teams in the competition, today disputes a match with Barça. Peñarroya will be joined by the Arrábida and Águila binders to strengthen the team.
Another "mission impossible" for BAXI Manresa. Sunday match in Vitoria against the powerful Baskonia without the reference pivot, Cady Lalanne. The Haitian was injured in the last match on the sole of his right leg and will not travel. Nor will Corey Fisher, still recovering from his injury. Those of Peñarroya will try to surprise once again with the squad touched by the injuries.
The rival is nothing less than Baskonia, who reaches the 30th as a third place and is more likely to be the leader in the play-offs. Those of Perasovic are a powerful team, which has been one step away from qualifying for the Euroleague Final Four. Power in all positions with men like Marcelinho, Poirier, Shengelia, Voigtman or Vildoza. A strong and powerful team.
Peñarroya said in the previous appearance that "Lalanne's Leave, Murphy's inconvenience that is not yet at a good pace, and we accumulate a week more work with Sergi Garcia; Let's go to the track of a great team such as Baskonia, knowing that we have the greatest difficulty in getting a positive result; Baskonia stands out for its athletic potential: it is the team in the whole Euroleague that has made more points in transition, play fast, those who do more shocks ... ».