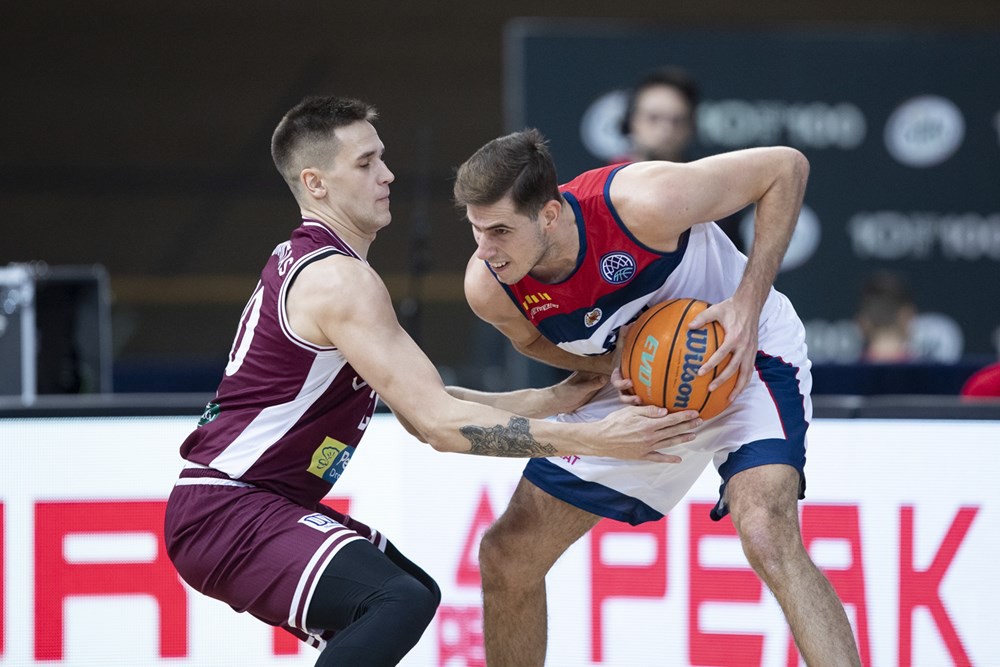 Defeat on the Lietkabelis court (77 to 61) in a tough match
BAXI Manresa cannot beat the Lithuanians, more intense and successful. Guillem Jou was the most outstanding, with 11 points and 22 valuation, only more than 10 points.
Tuesday 17 of December of 2019 at 20:18
The BAXI Manresa failed to conquer this time the Lithuanian Lietkabelis track, where it fell by 77 to 61. The locals were more intense at certain times and found the right hit to overcome the Bages. They didn't find anyone inspired enough, except for good times from men like Juampi Vaulet or Guillem Jou . The personal fouls (13-22) marked the game in many moments.
The match started with a BAXI Manresa which was already more erratic than in the last few games. However, Dulkys 's excellent start to the game kept the opponent close. The result, only negative by 4 points, was good enough for what had been seen on the court.
With the second period the problems with fouls began to be serious. Báez committed the third with virtually only one minute of play from the period, and was quick on bonus. Zeljko Sakic was the home side's style in the last minutes, with 2 merit baskets. Also the individualities ( Dani, Magarity ) prevented the defeat worse.
The second half started off well, with more intensity from the BAXI Manresa , but then I would have foul problems Dulkys . Toolson wrote down but he didn't feel comfortable, but the factor went into jov Vaulet, producing from the low post to bring the team closer to 7 points with a 1-10 lead.
In the last 10 minutes, however, the comeback was not continuous: it started well again Vaulet , putting the team at only 3 points (59-56), but then the locals found the right one. Jou scored three times for hope, but Lietkabelis managed better in the last minutes and made fewer mistakes in order to finish the game.