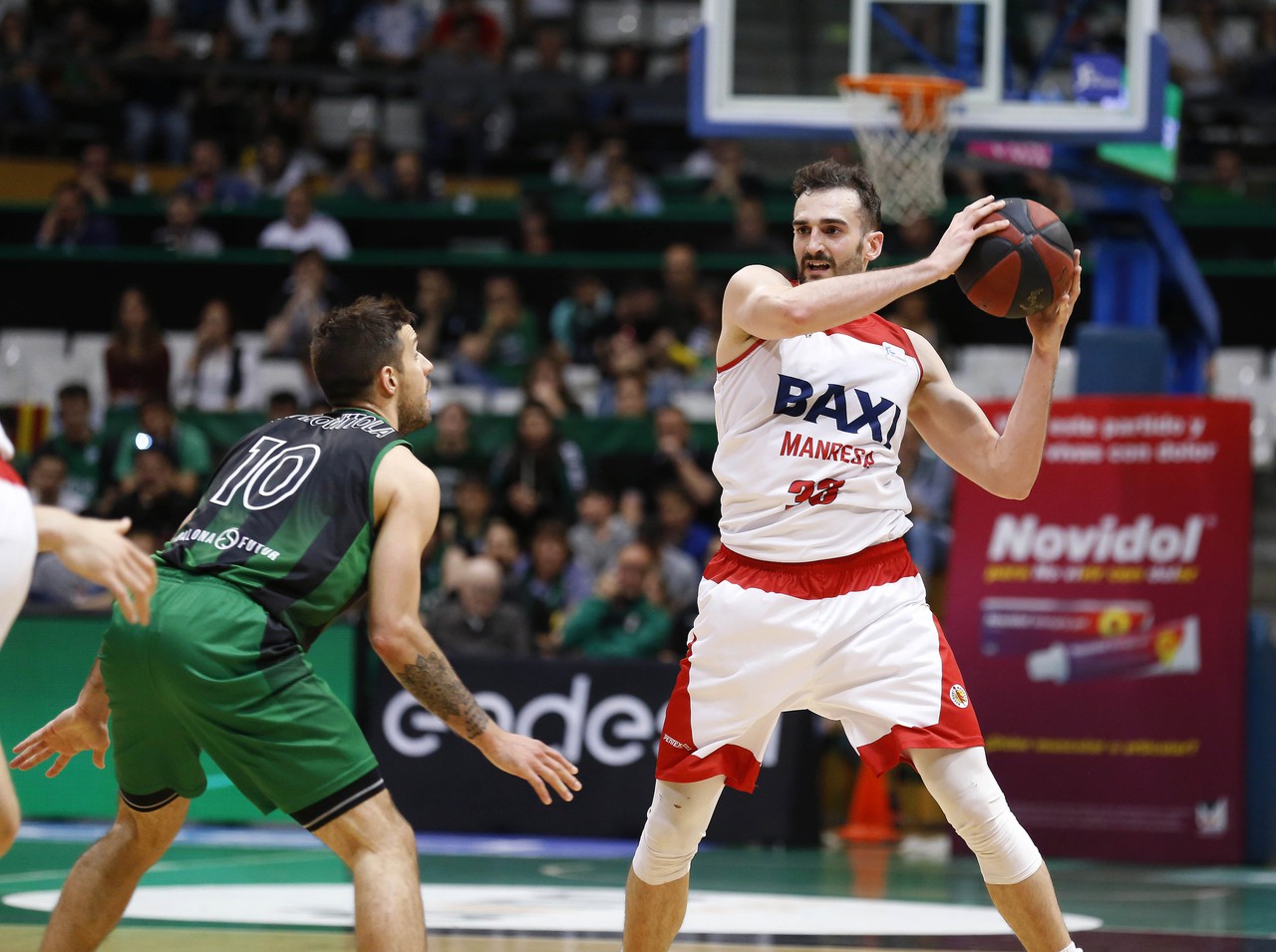 BAXI Manresa fights with less and falls at Badalona
Good effort once again of the team of Peñarroya, that is surpassed by Youth on the day that another injured person falls: Erik Murphy.
Sunday 12 of May of 2019 at 17:04
It was too difficult, but despite that BAXI Manresa sold its skin. The players that Peñarroya could have had given everything to Badalona before Divina Seguros Joventut. Zubcic with 17 points and Lundberg with 19, the most successful of the visitors.
He stayed as hard as he could, but the Rock led the score for much of the game, despite the 0-5 start scored by Pere Tomàs and Lalanne. The BAXI Manresa held thanks to Zubčić's exterior success, which would end with 17 points and 27 points. The difference after the first period was still reduced, 21-15.
Already in the second 10 minutes, BAXI Manresa started with a good initial partial and 3 triples from Zubcic that allowed 6 points to be put. After a counterattack, a play culminated with a result of the Croatian also caused the locals to ask for a minute. But in parallel the green-and-black found their success also from the outside. Halfway 6 points apart.
After half time it followed the Resistance manresana: during the first minutes the success in attack of Zubcic still allowed to avoid that the difference was of more than 10 points. When the difference happened to the 11 points, Peñarroya requested minute to try to refer the team. Dani Garcia had good minutes with assistance and a basket. But at the end of the 3rd quarter the difference was 13 points.
In the final straight the premises were successful, and they got to have more than 20 points of difference. However, BAXI Manresa, as usual, did not stop fighting and gave everything. In this last period, Erik Murphy was injured on his knee. Let's see what the extent of your injury is.
Joan Peñarroya said to the press room that "we have not responded to the Penya proposal, which has been superior; They have made a great percentage in the 2 point shot, and it is clear that our losses in the first half have led to easy baskets; We are not mentally well, the team has overcome many obstacles, complicated situations, but the ups and downs of the last days have made us break our balance; no reproach to the attitude and desire of the team ».