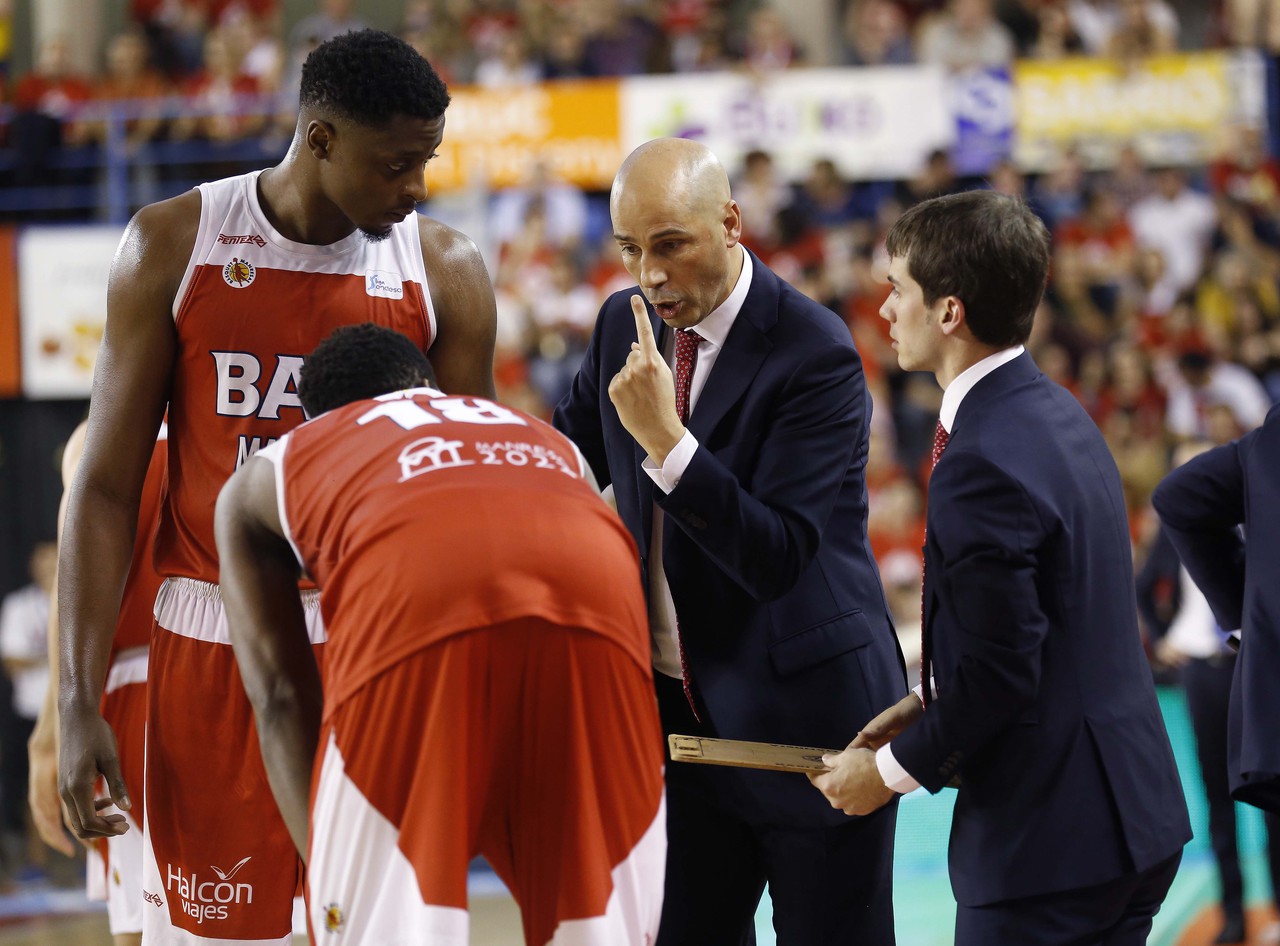 BAXI Manresa visits Joventut in a game that smells as play-off
Toolson, still injured by a back injury, won't play in a match between two teams tied to the classification and in the middle of the fight to be play-offs.
Saturday 11 of May of 2019 at 13:00
There is no truce here. 30 hours after the hard game with Andorra, visit Badalona to play a derby that is also a direct duel in the play-offs. Penya and Manresa, tied to victories, will play for one that will be crucial. More than 300 defenders will be at the Olympic stadium to support the team.
BAXI Manresa does not want to lose a piston and aims to win a win at Divina Seguros Joventut that would be worth 2. With the loss of Ryan Toolson, who suffered a back injury in the game of yesterday, and that of Corey Fisher, still recovering. But the team of Joan Peñarroya will continue to fight against these and all the adversities that arise.
The youth suffered in the final day at home a defeat at UCAM Murcia. The badalonins also suffered a major setback against Todorovic, one of the pillars, retired by injury. It is not known if he will act tomorrow in the match. Who will do it is Nicolás Laprovittola, the best player of black and white.
Ryan Toolson's injury
The American escort Ryan Toolson retired in the 4th minute of the match between BAXI Manresa and MoraBanc Andorra. Toolson was "nailed" to the track in a defense, and had to retreat. He is still admitted to a hospital in Manresa, waiting for more tests to determine what the extent of the injury is and how long he will need to recover.