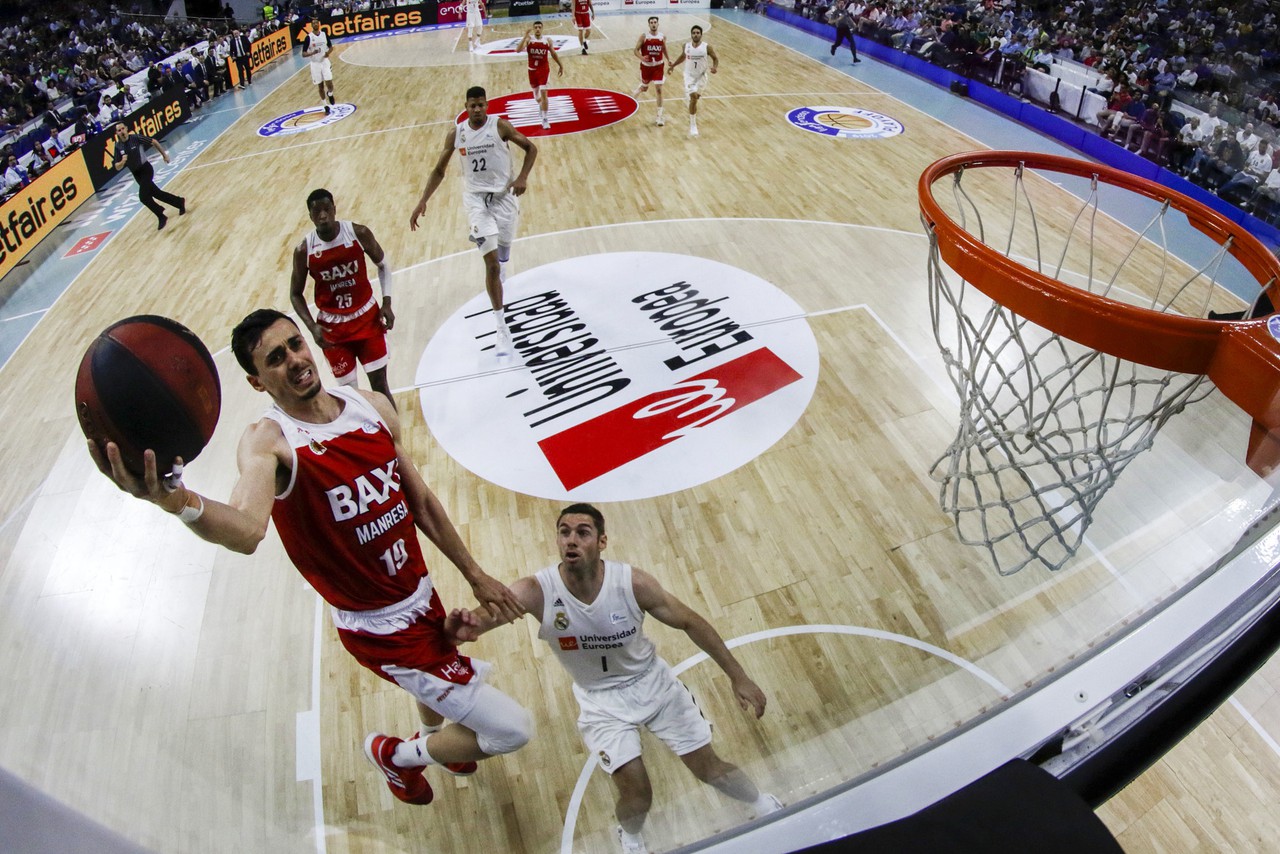 BAXI Manresa falls against Madrid, who doesn't give options
The 26 points of Lalanne and a voluntary team do not avoid the first defeat that leaves the series 1-0. Manresa finishes on the court with a home team.
Friday 31 of May of 2019 at 00:34
BAXI Manresa could not surprise the WiZink Center, where Real Madrid did not give the Bages team options. From the beginning, the targets wanted to score distances. Cady Lalanne's good performance, which made 26 points. The BAXI Manresa ended up on the track with their training players, the pride of the club on one of the most important courts in Europe.
The match started with a tray of Pere Tomàs and a basket of Lalanne. At the start of the match there were two alternatives for the scoreboard that were soon finished. Real Madrid came to play a partial of 15 to 7. Zuba's success at the end of the first period reduced differences.
The following partial ones, after losing the first period by 29 to 15, were more adjusted. Real Madrid had the game controlled. It even lowered the 10 points of difference at various times. But Madrid would not give an option at any time.
The rotation of the BAXI Manresa was wide among the unusual, to the point that they finished on the track 4 Catalan players, 2 of them trained in the capital of the Bages, and 2 more linked. With this defeat, the team of Joan Peñarroya is 1-0 below to the tie of the quarterfinals.
On Sunday, the New Congost will live a game of life or death of those who like all the fans. A gift for the Manresa fans.