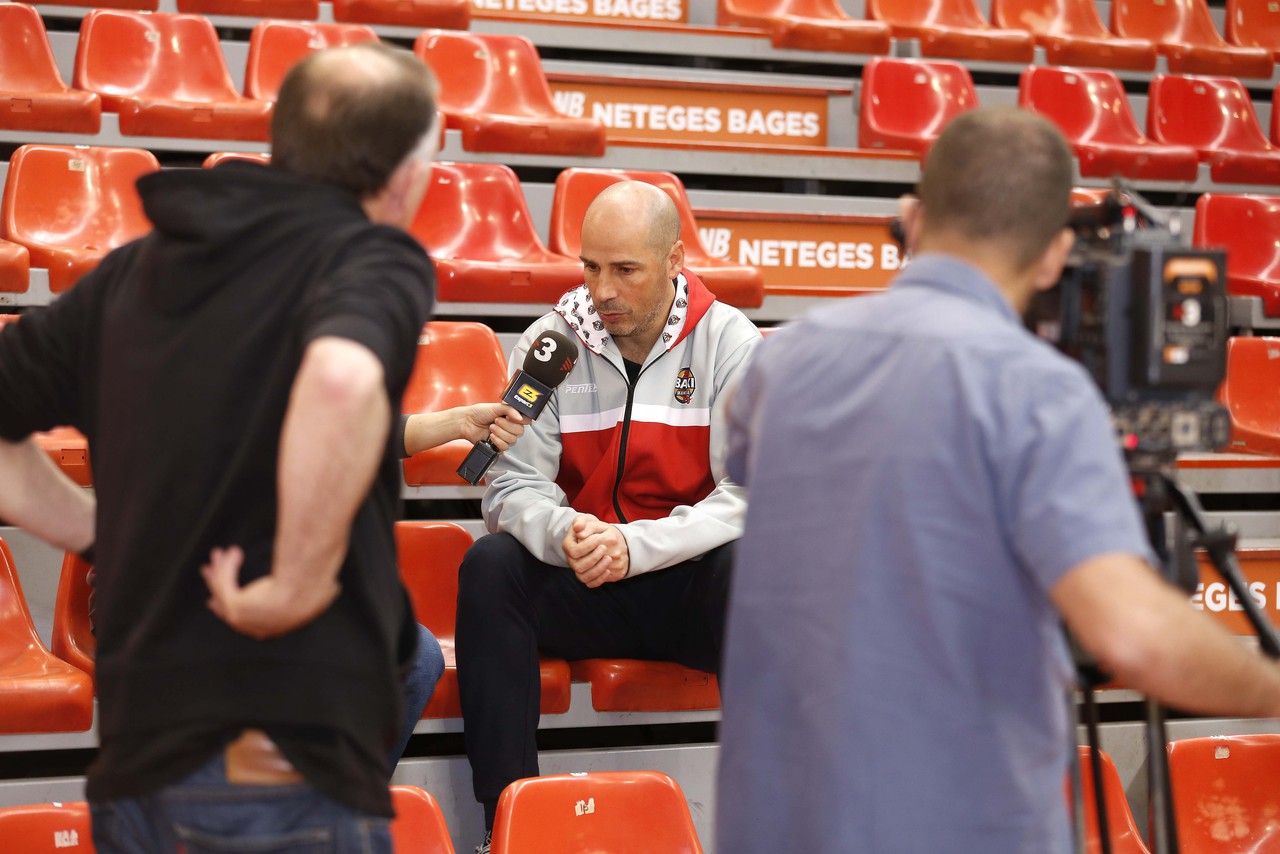 BAXI Manresa's dream begins: championship play-offs
First confrontation this Thursday at 9:30 p.m. on the Real Madrid court. Fisher will be finally down for a historic game for the Bages club.
Wednesday 29 of May of 2019 at 14:09
BAXI Manresa dreams. Sooner or later, we do not know when, it will end up waking up, but it is necessary that club and hobby enjoy every moment. Tomorrow, the first game of the quarterfinals against Real Madrid. First against eighth in a exciting fight for the title. Corey Fisher will not travel with the team, he is still recovering from his injury.
With enthusiasm and ambition, BAXI Manresa faces the first round of play-offs of the Endesa League in 21 years. In the year of the return, just after ascending, Joan Peñarroya's players are in the fight for the title after staying in eighth position. In a season with many casualties, the team has been able to stay among the first for many days and has achieved the "prize" to play the final eliminatories.
Real Madrid has been the first in the regular league. After winning on the final day, the first position was assured, for which Barça and Baskonia also competed. The targets, led by Pablo Laso, are the favorite to revalidate the title. Men like Llull, Rudy, Campazzo, Carroll, Ayón or Tavares, who will be in Manresa at Sunday, do not need a presentation for basketball lovers.
BAXI Manresa opened the doors of the Nou Congost Pavilion to the press this morning, and Joan Peñarroya spoke earlier at the press conference. The Manresa coach said that "we have done two training before traveling, and we do it with all the excitement that people are transmitting to us, and with the joy of having achieved a milestone that the team from the beginning , although with his small mouth, he said that because he could not get it; despite all the changes, problems, and the end of the season where we could not win more victories than defeats, we will play the play-off ».