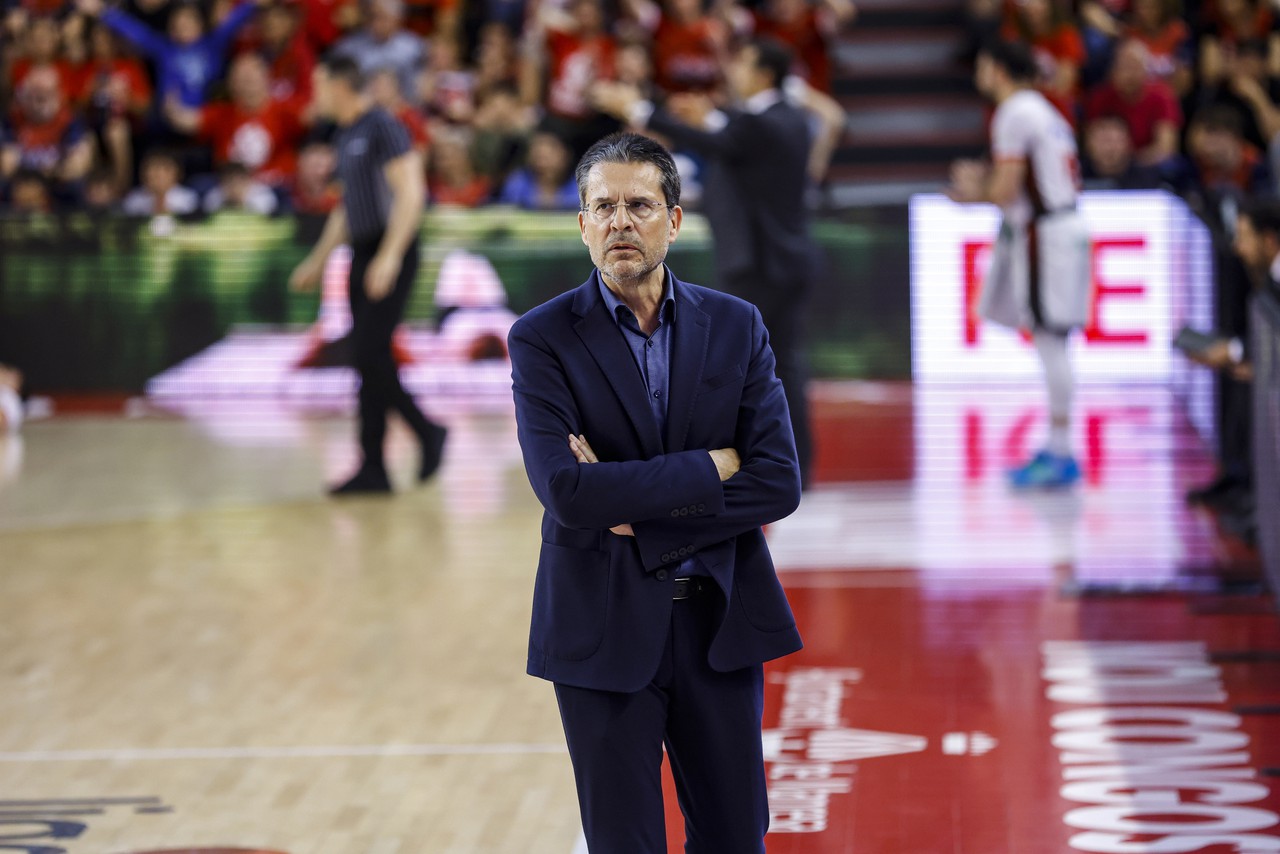 BAXI Manresa wants to make the most of its visit to Bilbao
After a difficult defeat in Zaragoza, the team is trying to recover and rebuild to be competitive in Bilbao, where Jaume Ponsarnau is waiting on the bench for the 'men in black'.
Friday 28 of April of 2023 at 11:11
Last 5 league days that have to serve in the BAXI Manresa to get away from the relegation places. The first opportunity to do so is the visit to Bilbao Basket this Saturday at 20:45. Pedro Martínez and his men will travel to Bilbao this Friday without casualties and with the will to continue improving and being competitive against a team that, with Jaume Ponsarnau at the helm, has had a season in which it has not suffered.
This Wednesday's defeat in Zaragoza was clear and the team is aware that it needs to improve both in defense and in attack to be able to face the rivals it will meet at the end of the regular league. The calendar of the last few weeks has been demanding and the physicality has also taken its toll. However, with a couple of training sessions to go before the game, no player has been ruled out.
The Basques are in a quiet area of the classification. They haven't had a bad time during the season, thanks in large part to a great start with 6 wins in the first 10 games. Ponsarnau has managed to build a team with its own stamp and that plays well, with Ludde Hakanson and Jeff Withey as leaders. Precisely these two players are doubtful for the match after not having played due to injury already in the last one. In any case, 'the men in black' have other quality players such as Kyser and Sulejmanovic ready.
Pedro Martínez has made statements before the team's trip to Bilbao. The coach from Badalona has said that «we have the mentality to improve because we were not too good in Zaragoza, but this does not stop and we must try to play a better game; Jaume Ponsarnau's teams are always a tactical show, I have a lot of admiration for how they play, how they hide shortcomings and how they emphasize the virtues of the players, they have a very clear rhythm, they always do the same, very well done and they play in a stable way; we are playing a lot of games and there is fatigue, but we are all available to travel to Bilbao».