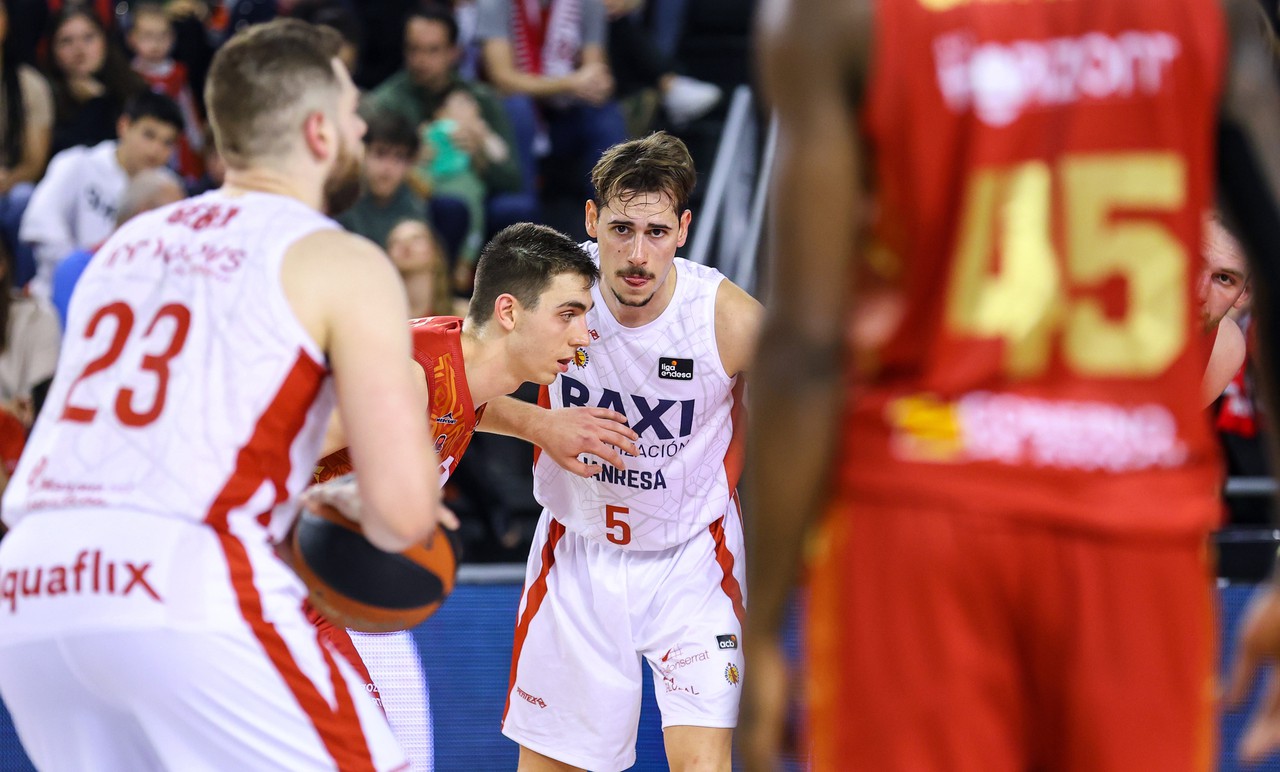 BAXI Manresa starts at home a Top16 of the BCL that promises emotions
The second 'league' begins at Congost against Rytas Vilnius (Tuesday at 21:00). Waczynski, with an injury to his right foot, is doubtful for the game. Geben and Robinson will be registered and can make their debut.
Monday 23 of January of 2023 at 16:36
BAXI Manresa has managed to overcome one more season the first phase of the Basketball Champions League and is already among the top 16. A new league of 4 teams begins and the first opponent is the Lithuanian Lietuvos Rytas. BAXI Manresa does not know if Adam Waczynski will be able to play, as he was injured in the last league match.
A new phase begins and rivals level up. Big matches are expected in this phase of the Top 16 of the Basketball Champions League, and the first to arrive at the Nou Congost is Lietuvos Rytas. BAXI Manresa will not be able to count with Waczynski, who was injured in the last match, but will have the registrations of Martinas Geben and Devin Robinson.
The Lithuanians are a historic team from the continent. They have been champions of the Eurocup on 2 occasions and they have had men like Jasikevicius, Valanciunas or Laprovittola in their ranks. In the current team, point guard Marcus Foster, the team's statistical leader, stands out. Those from the Lithuanian capital beat the Greek PAOK in 3 matches in the Play-in.
Captain Guillem Jou and pivot Martinas Geben spoke before this match. Jou explained that «we have to do a 'reset', we start from zero in the competition; they have good 1-on-1 players, it's a complete team; we play at home and that's always encouraging, I wish we could play all the matches there». Geben, on the other hand, said that "the level of the Top 16 will be high; for tomorrow's game, we need to focus on us, even though we know some things they will do in defense and attack; our people support us and that is rewarding; I am happy that everyone has accepted me with open arms and I hope to give my highest level».