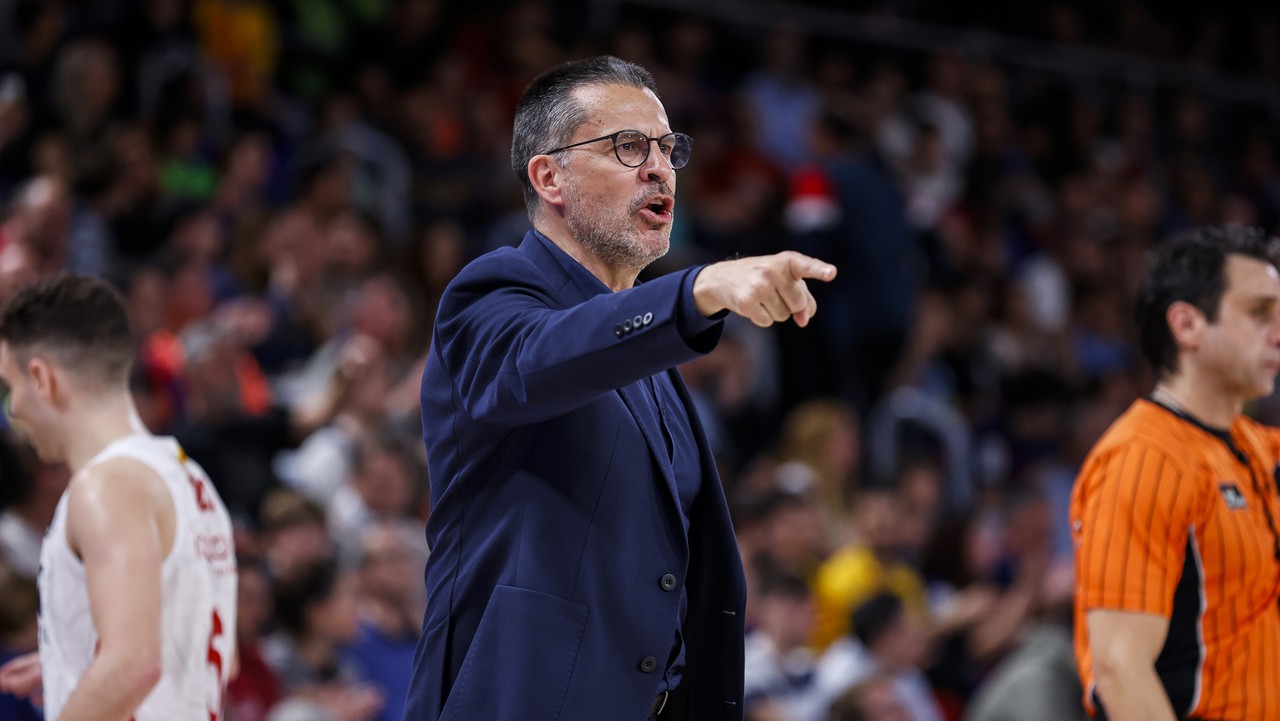 BAXI Manresa returns to home to reunite with its fans and continue with a high level of competition
After having to delay the return of Tenerife by 24 hours, the team faces Sunday's match against Obradoiro (17:00) eager to continue the upward trend in their game. Babatunde Olumuyiwa hasn't been able to train due to flu.
Friday 31 of March of 2023 at 19:48
A week with all kinds of sensations at BAXI Manresa, which went from winning on the Girona Basketball court to losing with the feeling of deserving more in Tenerife. The team has returned later than planned from the Canary Islands, and is training this Friday afternoon at Nou Congost.
Pedro Martínez has doubts about Babatunde Olumuyiwa, who has a flu and has missed training. It will be necessary to see if he can be summoned for this Sunday at 17:00. The team has shown in recent weeks a substantial improvement competitively, but visiting the Nou Congost a team that is having an excellent season. A large crowd is expected again. The "Marea Vermella" is eager to continue supporting the team.
Obradoiro arrives on day 25 as the tenth ranked, in an area without emergencies. The Galicia team now aim to finish among the top 8 teams in the league. The team is led by the Scrubb brothers and Kassius Robertson, who joined the team mid-season. The Jamaican scores more than 17 points in a match. There are also players with experience in the league, such as Vicedo, Suárez or Álvaro Muñoz, the former captain of BAXI Manresa who is returning.
The 'coach' Pedro Martínez said in the preview that «we are a little more tired, but we have to do our job and arrive as best as possible; if we lack a little energy for Sunday, we are lucky to play at home, and the energy we lack will come from the stands; we must be ready to win against whoever and wherever; Obradoiro is a team with very productive exteriors, with a lot of 1 against 1, and with very worked plays; they are having a very good season that allows them to fight for the play-offs».