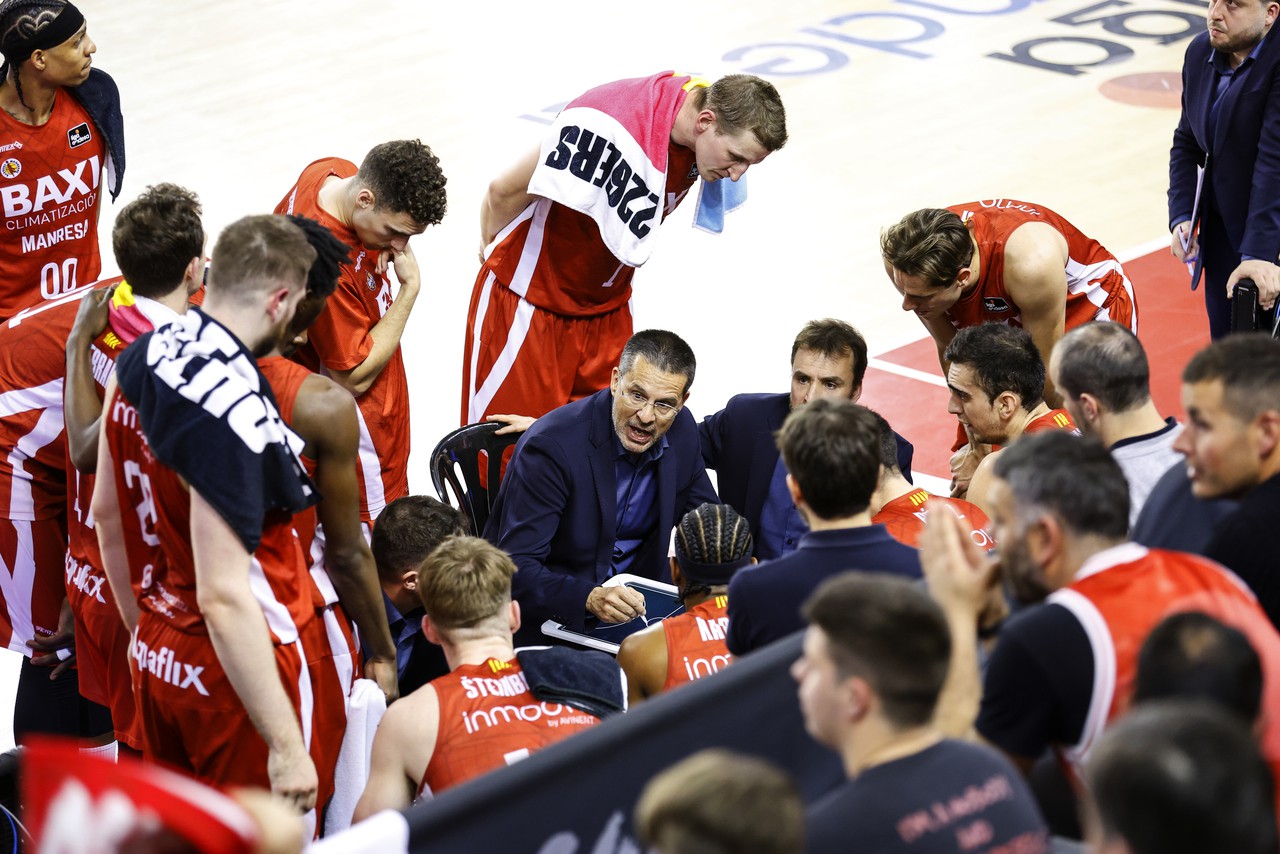 BAXI Manresa receives a visit from Granada who can catch in the classification
Very important match against an Andalusia team full of former players from the Bages team. Manresa team could take another step towards salvation. Geben has recovered, but Harding is doubtful due to a heavy blow to the leg.
Friday 14 of April of 2023 at 16:27
Intense week at the Nou Congost that ends with a match that could be transcendental due to the chances of salvation for BAXI Manresa. A direct rival arrives that is ahead in the standings: Coviran Granada, which also has 4 former players from Manresa in its ranks: Luke Maye, Alex Renfroe, Pere Tomàs and Lluís Costa.
BAXI Manresa has doubts as to whether Jerrick Harding will be able to play or not. The American shooting guard missed the last training session due to a severe blow to the leg and, as Pedro Martínez explained, he is "pending tests". The one who has returned to train with the team is Martinas Geben, who was ill this week and missed the BCL match. The team wants to meet again with the Nou Congost and continue taking steps forward in the fight for permanence.
Coviran Granada comes to try to take the victory, which is ahead in the Endesa League standings. Pablo Pin's team travels with many acquaintances from the Nou Congost: point guards Alex Renfroe and Lluís Costa, as well as Pere Tomàs and Luke Maye. The Granada team made a good start to the season and although they have encountered difficulties during the league, they have recently achieved 2 important victories.
In the press conference previous to this matchday 27, Pedro Martínez pointed out that «I am concerned about whether we will be able to differentiate one competition from the other; We must go out knowing that Granada has won more games than us and there is little time left in the competition, we must give our best version; Granada has Ndoye on the inside, strong and difficult to defend, they have a very fast and dynamic style, with 'little ones' who are quite generative».