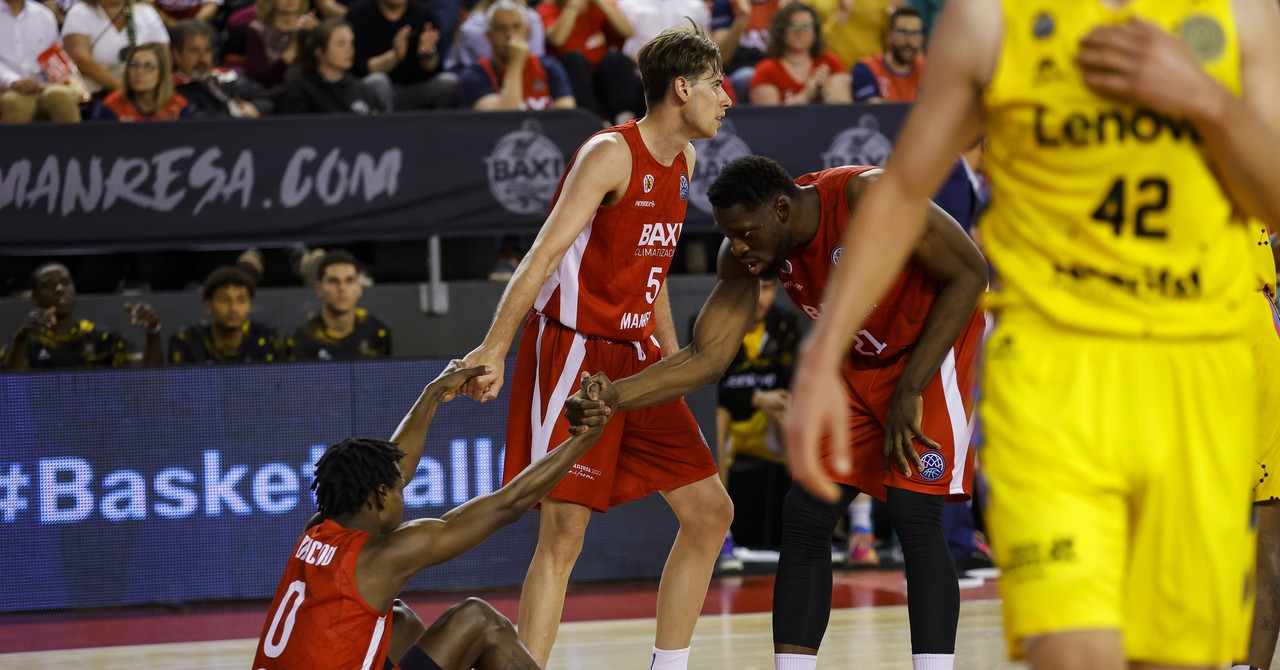 BAXI Manresa is looking to surprise Málaga and continue chasing salvation
Advanced match of the 32nd matchday at Unicaja, one of the most fit teams in the Endesa League, this Wednesday at 19:30.
Tuesday 2 of May of 2023 at 18:11
BAXI Manresa plays in Malaga on the 32nd matchday, before most rivals do. The match will be this Wednesday at 19:30 on the track of a team in an impressive state. Pedro Martínez's team will try to surprise the Malaga team, led by Ibon Navarro, who were already crowned Cup champions a few months ago in Badalona.
The BAXI Manresa squad continues to live a few weeks full of matches and pursue the goal of salvation. He has a new opportunity in Malaga. The team is all available at the command of Pedro Martínez. It remains to be seen which player ends up not wearing shorts for tomorrow's game.
Ibon Navarro has managed to make Unicaja a team where everyone contributes. This is already a great season for the Malaga team, who have won the Copa del Rey and will compete - at home - in the Final Four of the Basketball Champions League. Apart from the well-known Yankuba Sima and David Kravish, Unicaja has a 'roster' that is working very well. Statistically, point guard Kendrick Perry and David Kravish stand out, but the Andalusians have a squad with experience in the league (Díaz, Brizuela, Thomas) and a lot of talent.
Guillem Jou and Babatunde Olumuyiwa spoke before the trip to Malaga. The captain of BAXI Manresa explained that «you need to charge your batteries and think about tomorrow's match which is important; Unicaja is having a magnificent year and they have an excellent dynamic, they play with great dynamism, very hard and very intense; It is not an easy season, but in the bad situation we depend on ourselves and we are focused on the game in Malaga». The pivot from Sierra Leone said that «it was a tough victory but we have already taken a step forward and are working well in training; Málaga play fast, they have very good bases, but we have to focus on being faithful to our principles and focus on how we do it; it hasn't been the best season, but we've overcome a lot of difficulties with injuries and a bad start, but with the chemistry we have now in the team and the group of players, everything has improved a lot».