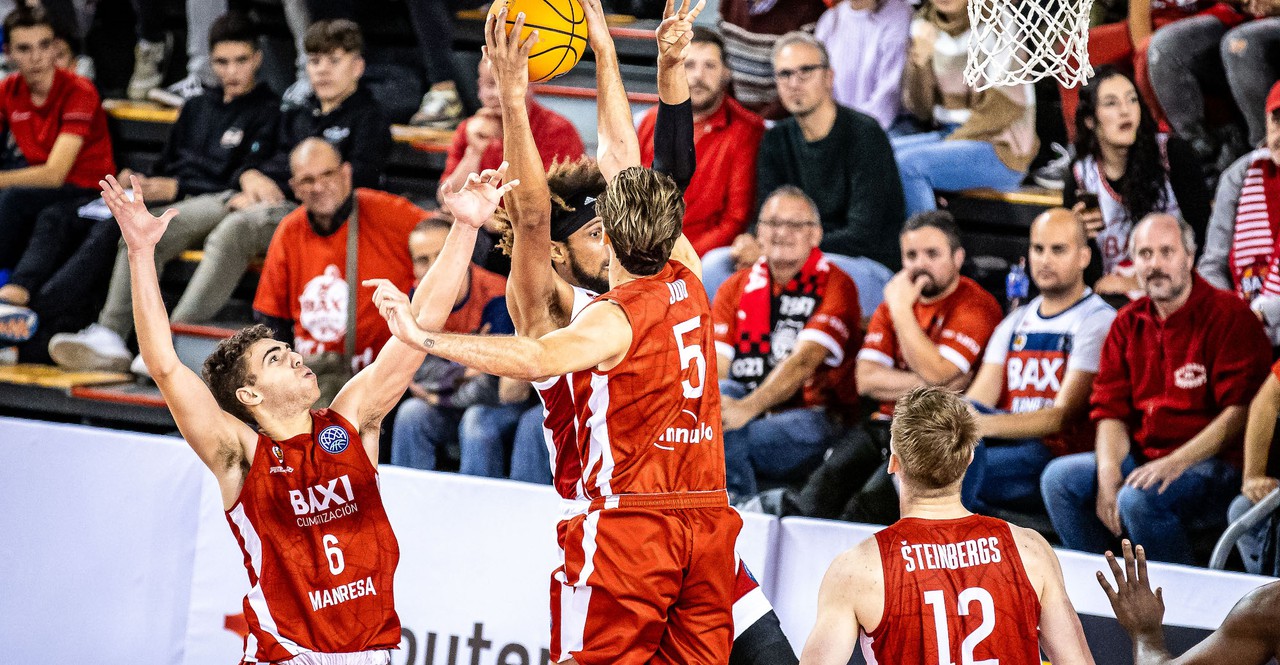 BAXI Manresa has earned itself to be at the gates of another historical moment
Definitive match that will decide which of the two teams, Lenovo Tenerife or the Bages team, will be in the Final Four of the Basketball Champions League. The team travels with 13 players, it remains to be seen if Jerrick Harding, still with discomfort, can play.
Tuesday 18 of April of 2023 at 16:28
The team travels from the Nou Congost to the Canary Islands with the desire to defy logic and predictions and make history again. The game against Lenovo Tenerife could bring BAXI Manresa back to a European Final Four. Jerrick Harding is doubtful for Wednesday's game, with leg discomfort.
BAXI Manresa wants to surprise and stand again in a European Final Four. To achieve this mission, it would be necessary to beat Lenovo Tenerife, one of the favorites to win the competition, a top-class team in national and European basketball. For this Wednesday's match at 20:30 Pedro Martínez is taking the 13 players to Tenerife and it will be necessary to see if Jerrick Harding can play. The American still has leg discomfort.
Lenovo Tenerife has the court factor in its favor and that is why this play-off will be decided in La Laguna. Txus Vidorreta's men lost a tight game at Nou Congost and want to impose logic. Sasu Salin is still injured, but the Canaries have already recovered Joan Sastre and Jaime Fernández. Dakota Mathias, the last signing of the Aurinegros, is not registered in the competition.
Dani Garcia and Marcis Steinbergs shared their opinions before leaving. The Mataró point guard explained that «we are confident and one step away from the Final Four, we want to fight it; in one match, fatigue is left aside, we will go to all of them and the key may be the small details, which make the difference in this type of matches; personally I would love to be in the Final Four and do it healthy, which was not the case last year, I would like to remove the thorn». For his part, the Latvian added that "it is one of the most important games of the season; I think we have to play the way we do, don't think about who is there or which players are injured, the mentality will be the most important aspect; of course I would like to repeat the experience, the Final Four is a great party with the fans, and there is a great atmosphere».