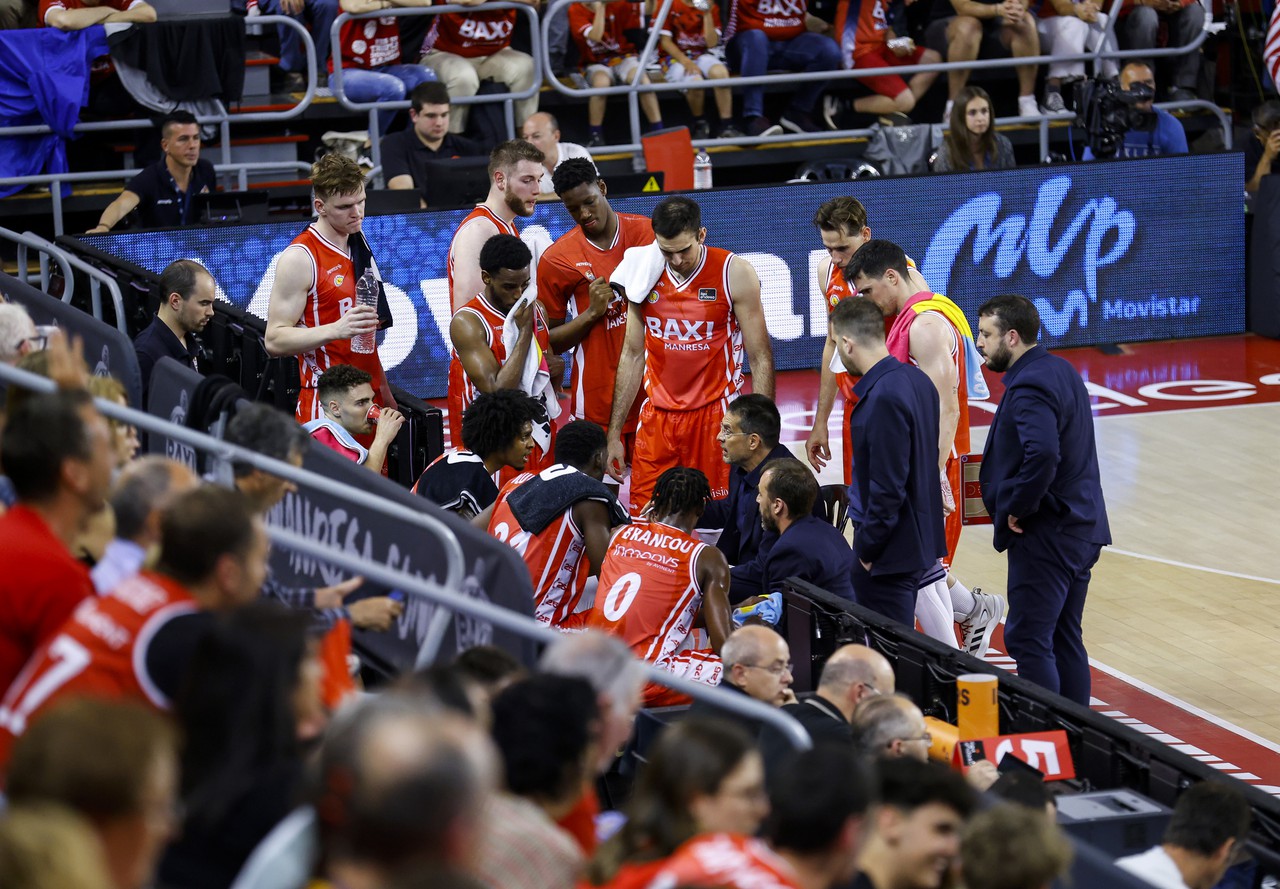 BAXI Manresa closes the season by hosting Gran Canaria
Last game of the season at Nou Congost against the Eurocup champion. Pedro Martínez has the entire squad except for Adam Waczynski.
Tuesday 23 of May of 2023 at 13:27
The season ends for BAXI Manresa, who already have the peace of mind of having saved themselves mathematically since the penultimate day. With the injury of Adam Waczynski, Pedro Martínez has 11 players at his disposal for the game.
BAXI Manresa closes the season in front of its fans this Wednesday at 20:30. The team has the option to tie Zaragoza and close the league with 12 wins against a team that will play the play-off for the title. Adam Waczynski, with a long-term knee injury, is the only casualty that Manresa have. The remaining 11 players do not have any problems that prevent them from being in the last game of the season at Nou Congost tomorrow.
For their part, the Canaries have the Catalan guard Ferran Bassas on leave. The team led by Jaka Lakovic is 6th ahead of Joventut and wants to defend the place and be well classified, although it already knows that it will have to face Baskonia or Real Madrid in the quarter-final round of the play-off. The Yellows have experienced players such as Nico Brussino, Damien Inglis or John Shurna, alongside talented men such as Michael Carrera, AJ Slaughter, Vitor Benite or Andrew Albicy.
Pedro Martínez appeared before the media before the last match. The Catalan coach said that «we have had a normal week of preparation and we want to win, even if the match does not have a great importance in the classification; we want to finish well and play at home, it won't be easy because they are playing for sixth position; it has been a tough season where there were many incidents in the first half; Gran Canaria has a very determined style and plays very well tactically, with very physical interior players and a low post with Inglis and Salvó, and the quality of Brussino... it will be difficult but we play at home and at home everything is possible».