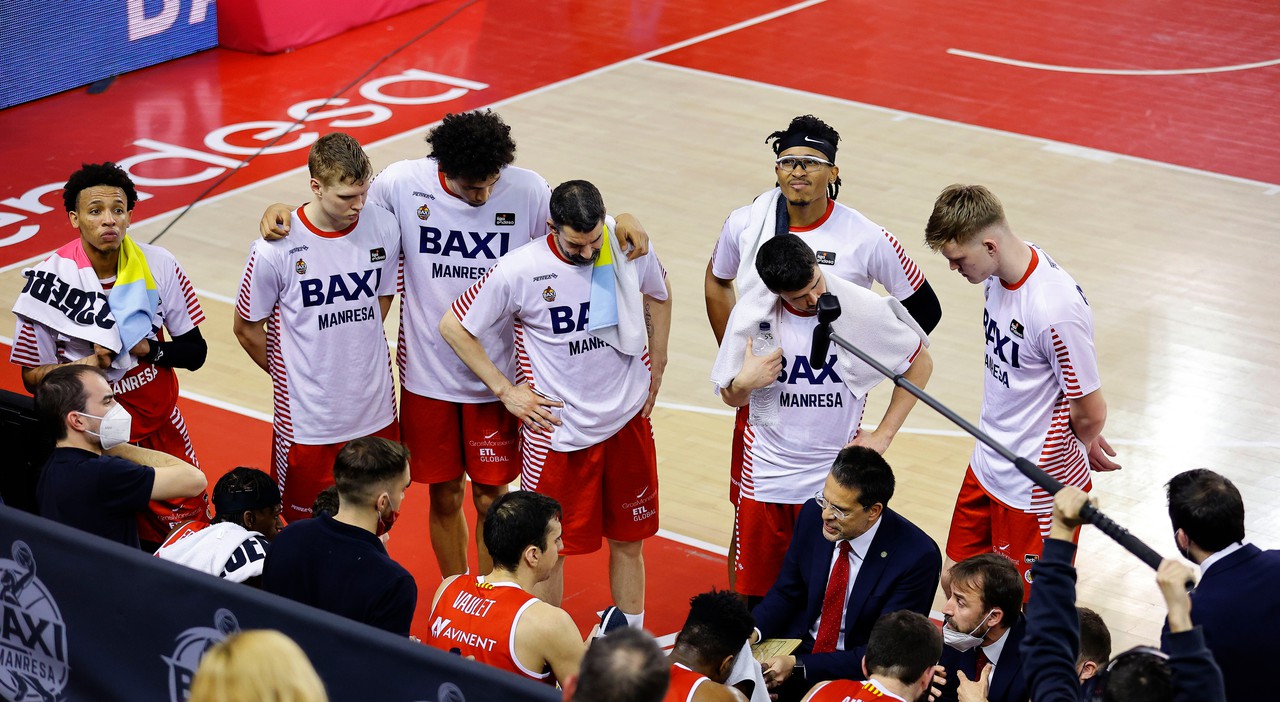 Round of 16 starts for BAXI Manresa
On Wednesday at 18:00 (DAZN / Sport 3), the team opens against Tofas Bursa. Manresa have their full squad available.
Tuesday 1 of February of 2022 at 12:12
BAXI Manresa visits Turkey to face Tofas Bursa. The game corresponds to the second day of the round of 16 in Group J of the Basketball Champions League.
The team from Manresa closed the first round of the competition with a record of 5 wins and 1 loss, while Tofas Bursa finished with a record of 4 wins and 2 losses. In the first round of 16, Ahmet Çakı's team beat Darüssafaka 91-81. Pedro Martínez has all the players available and he will have to discard one before Wednesday's match at 18:00.
After their thirteenth win in the Lliga Endesa, BAXI Manresa want to get off to a good start in the last 16 of the BCL, but first they will have to beat Tofas Bursa, a tough opponent. Pedro Martínez will be able to count on all available players.
Tofas Bursa is a team with a lot of offensive talent and likes to play at a fast pace. Last week, Ahmet Çakı brought back Tyler Ennis, who was injured. From the Turkish team, it should be noted, the Mexican shooting guard, Pako Cruz, who scores 16.1 points per game and a former Manresa, the Croatian, Tomosilav Zubcic, who averages 13.1 points and 4.7 rebounds per game.
Before Wednesday's game, Yankuba Sima and Joe Thomasson have appeared. The center from Girona has explained that «going through the round, this is a very good sign; we must face the remaining games with the same seriousness with which we have played the first round, although they will be complicated rivals, we must continue in the same line». The Ohio point guard added that «we know that Tofas Bursa is a great team, they are explosive, they have shooters, athletic players and a good point guard».