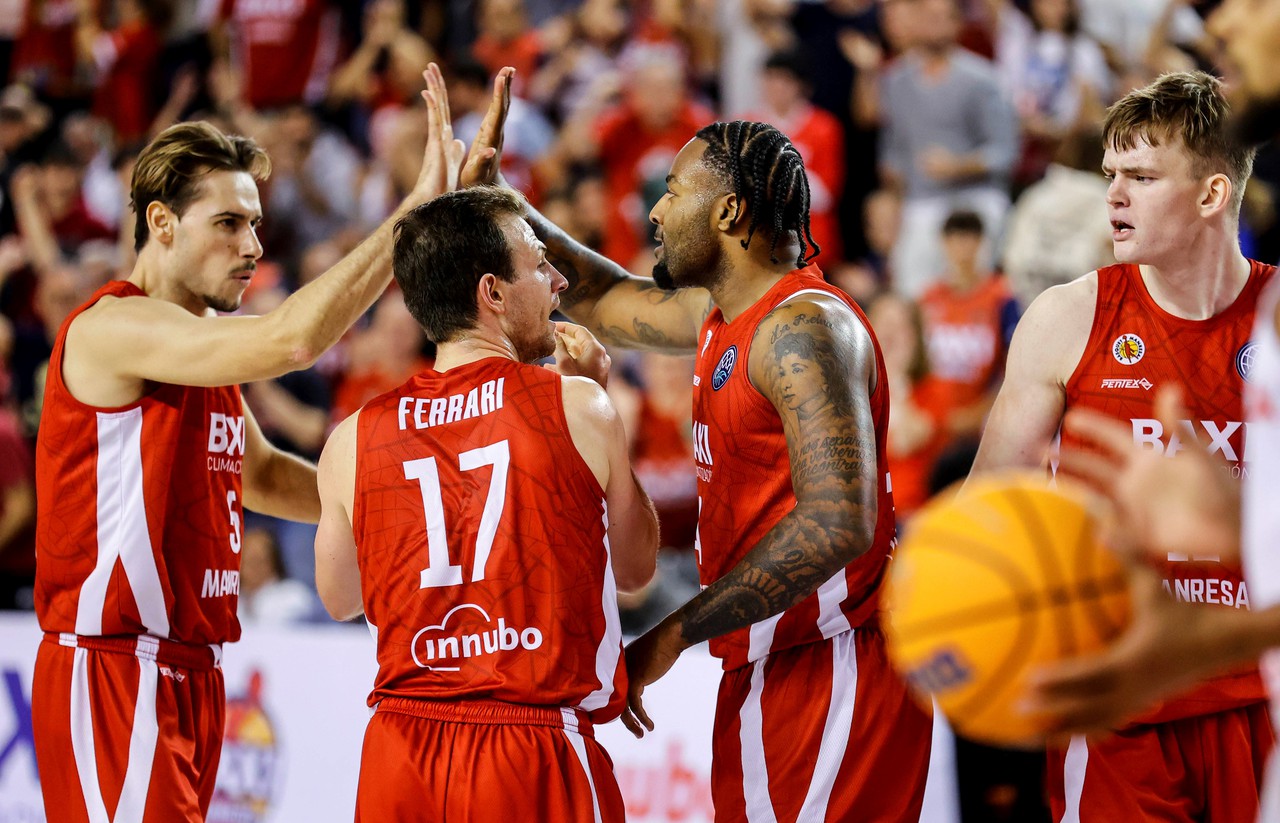 New European opportunity in the Congost for BAXI Manresa
Visit of Limoges CSP, whom the people from Manresa beat in France by 73 to 76. Those from Bages, tied for victories with SL Benfica, want to maintain the leadership of group F.
Monday 5 of December of 2022 at 16:04
The week starts at Nou Congost with a Basketball Champions League match preview. BAXI Manresa has the challenge of overcoming Limoges CSP at home, a team that, despite its irregular start, has recovered and has an excellent streak in France, defeating great teams.
BAXI Manresa wants to rebuild after the defeat in the Endesa League by competing again. It's time to receive Limoges CSP in the Champions League and defend the leadership held by Pedro Martínez's team. The squad will be available for the coach, although it should be remembered that Matthias Tass could not be registered for the competition.
The visitors are on an impressive streak. In the last 3 days of the French League they have defeated the most powerful teams in the competition: Monaco and Asvel (Euroleague) and JDA Dijon (Eurocup). The team led by Massimo Cancellieri has Bryce Jones and Desi Rodríguez as the top scorers, in addition to experienced players like Govens or Lang.
Frankie Ferrari and Guillem Jou have made statements before the game. The Californian point guard warned that "we will have to play a good game; it is important both for us and for them, and they will give their best version». For his part, the captain said that «they arrive in a positive dynamic, after defeating Monaco and Asvel; we have to think that we are playing in the Congost and we have to show character; the dynamic needs to be changed and tomorrow is a good time to start; the most dangerous is his game coming and direct blocking».