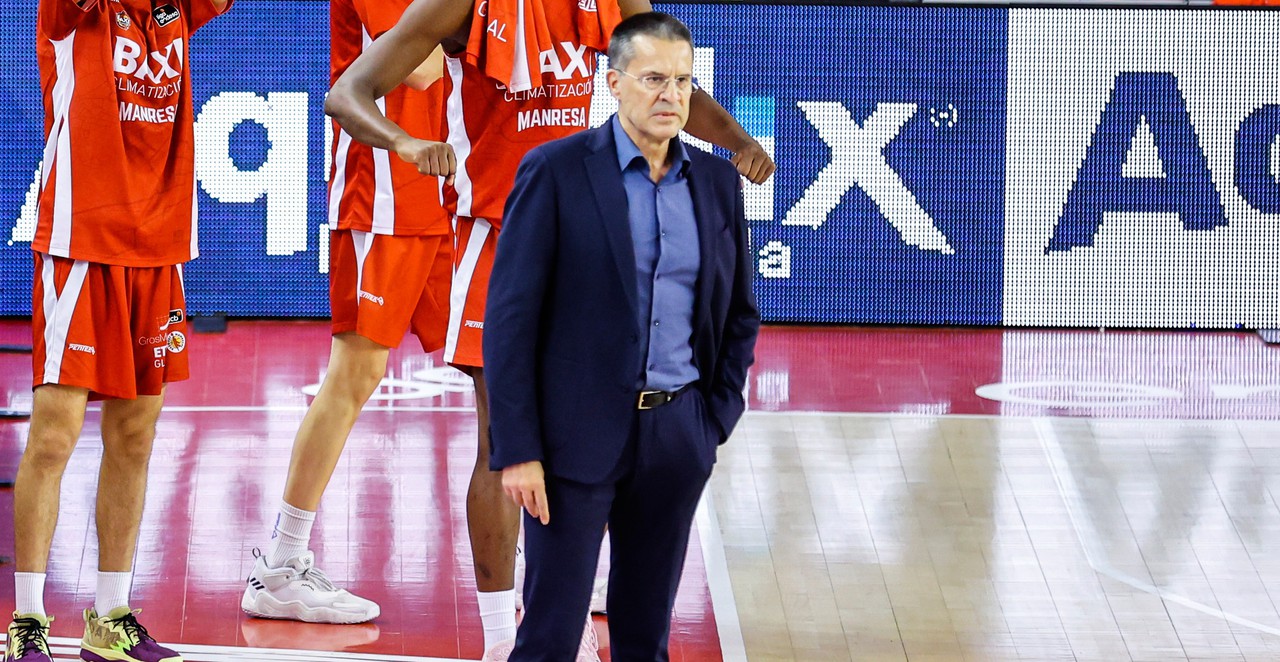 Challenge facing Gran Canaria: BAXI Manresa wants to continue rebuilding
Day 9 of the league with the Bages team incorporating new pieces into the team such as Tass and Caroline, and with the reappearance of Guillem Jou. Some players will need to be ruled out before travelling.
Friday 25 of November of 2022 at 16:35
After a week with mixed results and sensations (heroic victory against Baskonia and defeat against Benfica, both at the Nou Congost), BAXI Manresa will look to continue adding victories in the Endesa League in a match as complicated as or more complicated than the previous one, as he visits the court of a Gran Canaria that is having a great season (Saturday at 18:00 on M+ Deportes 2).
BAXI Manresa faces matchday 9 of the Endesa League this Saturday with the intention of surprising a team that is making a great start to the season. A player will need to be ruled out for the match as the outside players list is too extensive. Once Guillem Jou has recovered and with the additions - Tass and Caroline - to the team, the only casualty is that of Olumuyiwa.
The team led by Jaka Lakovic is fourth in the classification with a record of 6 wins and only 2 losses, the same as the two most powerful teams in the competition, Madrid and Barça. On the other hand, they are also playing a good role in the Eurocup, with 4 wins and only 1 defeat. The island team are a very choral team, with up to seven players scoring between 8 and 12 points on average. His featured men include John Shurna, Damien Inglis, Olek Balcerowski and AJ Slaughter. The canary team could recover Oliver Stevic, while Nico Brussino is a doubt.
In the previous press conference, Pedro Martínez explained that "it is likely that we have little chance of winning, but we must try to take advantage of the opportunities we have; if they beat us, let it be because they played better than us».