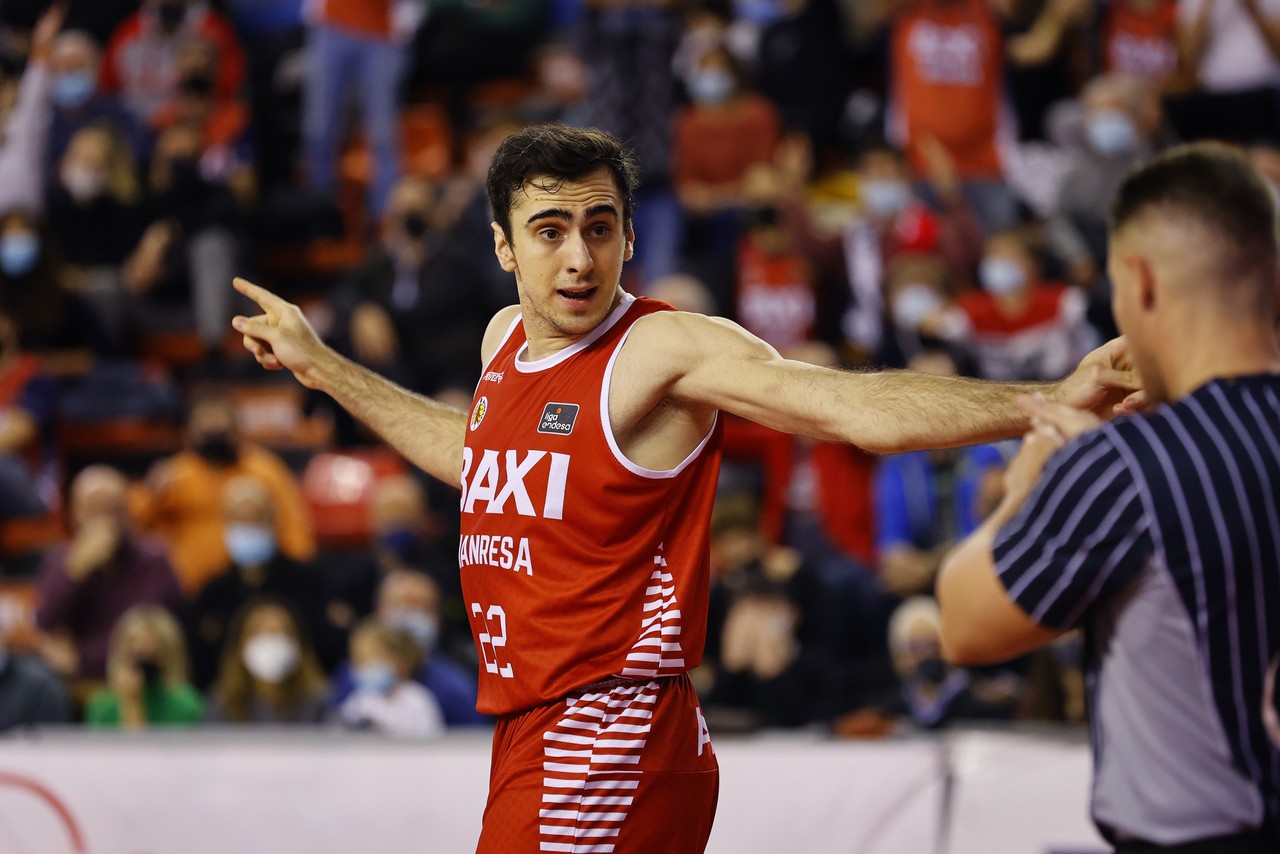 BAXI Manresa wants to remain undefeated against Hapoel in Jerusalem
This Thursday 6 at 12:30 p.m. (DAZN and Esport 3), BAXI Manresa receives a rival who is playing everything to try to get second place in the group.
Wednesday 5 of January of 2022 at 16:06
The BAXI Manresa, already mathematically classified as first in the group, receives Hapoel Jersualem at the Nou Congost in the 6th matchday that closes the group B and the group stage of the Basketball Champions League. The manresanos want to sign their sixth victory, but Hapoel will not make it easy. The Israelis need to win, at all costs, to secure the second place and have the court factor in the play-in of the competition.
On the part of BAXI Manresa, the entire squad will be available for Pedro Martínez, who will have to discard one of the 13 players before the game. The team, little by little, wants to recover its sensations, after being out of action for a few days due to the COVID and the defeat, by the minimum and by small details, against Real Madrid (87-92).
The Israeli team coached by Yotam Halperin is in excellent form, despite the defeat in the last game against Maccabi Tel-Aviv (78-83). Hapoel Jerusalem is the leader in the Israeli Basketball Super League with 9 wins and only 3 losses. Among their roster, Jalen Adams, the American point guard, who in the BCL is averaging 17,8 points, 4,4 rebounds and 2,2 assists.
The following have appeared Juampi Vaulet and Marcis Steinbergs. The Argentinian forward said that "last year I could not play with the public in the Nou Congost. Yesterday's game was the first one and the atmosphere is exceptional, it gives us an extra energy". The Latvian power forward has said that "tomorrow's game against Hapoel will be a tough game, as we know that they have good players and for them the game is very important because they have to fight for the second place in the group, to have a more favourable opponent for the play-in".