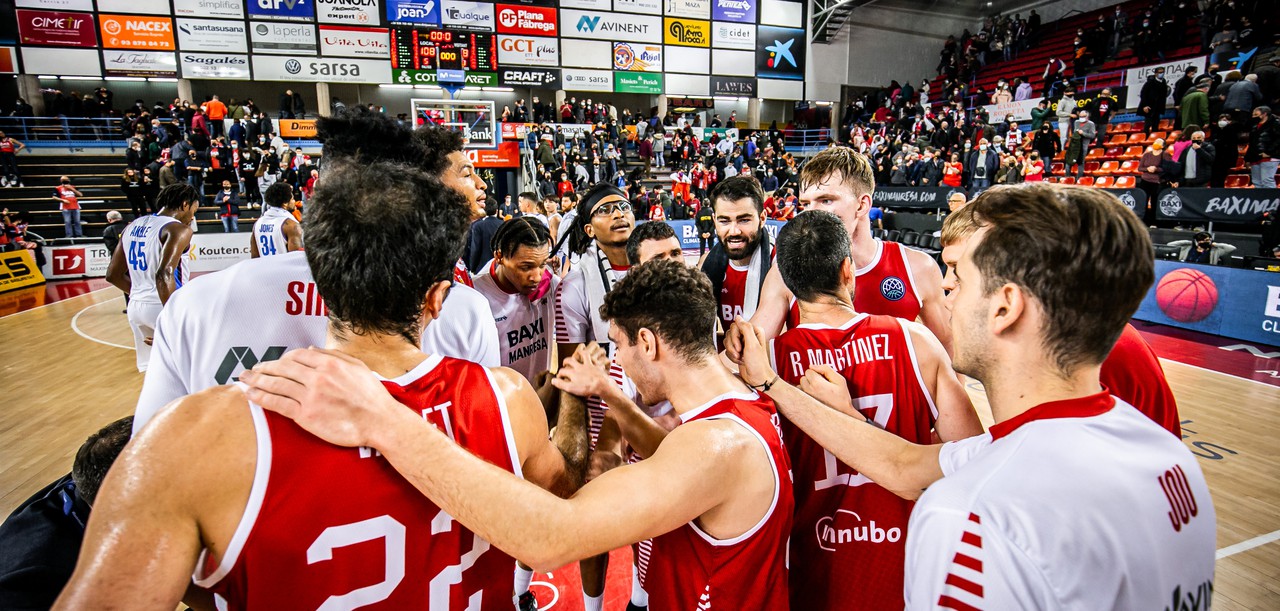 BAXI Manresa is playing at the Congost a bitllet for the quarters of the BCL
This Tuesday at 20:30 (DAZN and Esport 3) the team from Manresa have a crucial game to be in the BCL play-offs.
Monday 21 of March of 2022 at 14:34
BAXI Manresa receives Tofas Bursa at Nou Congost, the match corresponds to the sixth matchday in the round of 16 of the Basketball Champions League. In the last one, Manresa could not win at Darüssfaka and, so, they could not certify the ticket for the next round. However, this Tuesday they have one last opportunity to do it. The team is depending on itself to be in the BCL play-offs.
Pedro Martínez's team need to win, at all costs, and if they want to do so as group winners, they must do so with a lead of 6 points or more. In front of their supporters, the team wants to continue to demonstrate their competitive capacity and take advantage of the extra energy of Congost to achieve the victory that will qualify them for the next phase. Ismael Bako is the only absentee for the match due to an injury to his left hand.
The Turkish team coached by Ahmet Çakı, is a team with all positions well covered by talented players, as they showed in the first round match. On the last matchday, after an overtime, they beat Treviso (82-80). At the Nou Congost, they will be looking to qualify as firsts or seconds in the group. Of the Bursa team, it is worth highlighting Tyler Ennis, Pako Cruz and the former Manresa player, Zubcic, with 15, 14 and 13 points per game, respectively.
Before Tuesday's game, Elias Valtonen and Rafa Martínez appeared. The Finnish forward pointed out that «we are fine, we have prepared well despite having had a very tough week; they will be physical and tough, they rebound well.... we have the option of revenge; we have had a great atmosphere all year, we expect a full house and we have to make some noise!». For his part, the shooter from Santpedor said that «yesterday was a day to enjoy the game we won but today it's time to disconnect from what we have done; we must match their physical level and play our game: run and keep up the pace to be able to compete; it is a very important game and it is unusual to be able to play for a place in the quarter-finals; we will give everything and we know that the fans will help us».