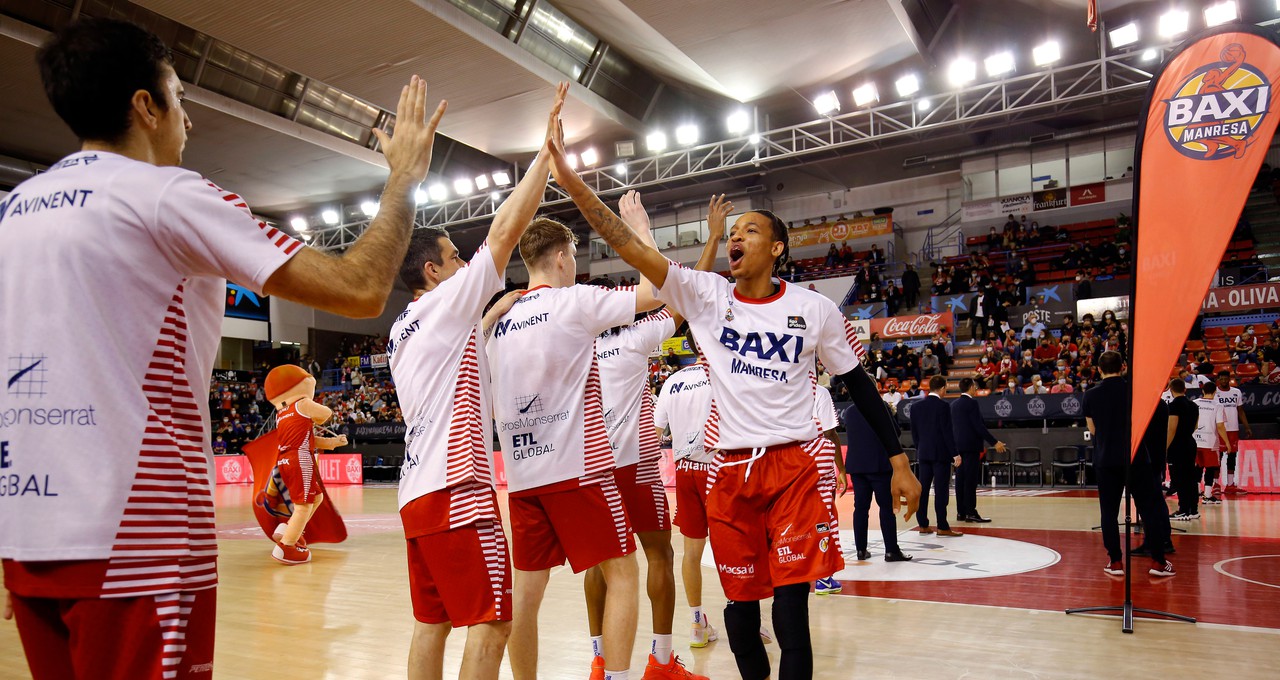 BAXI Manresa hosts Nutribullet Treviso in a crucial game
On Thursday at 21:00 (DAZN and Esport3), a new face-off between Catalans and Italians, this time at Nou Congost. Bako and Valtonen are doubts for the game.
Wednesday 9 of March of 2022 at 12:49
BAXI Manresa receives the visit of Nutribullet Treviso at Nou Congost. The match corresponds to the first round of the round of 16 in Group J and was postponed due to an outbreak of COVID that affected the Italians. In the last encounter, which took place on Monday, the two teams faced each other and the Bages team won (88-103) with a very solid game.
The day after the victory in Treviso, the team travelled to Manresa to start preparing the game with the intention of adding their third victory, and in this way turn the Nou Congost into a strong fortress while they waiting for the visit of Tofas Bursa in the last game. Before, the team will have to defeat the Italian team, which will present a complicated game and will want to prevent Manresa from winning. **Ismael Bako and Elias Valtonen are still struggling with injuries and their participation in the game is not guaranteed.
Nutribullet Treviso, coached by Massimiliano Menetti, is a team that tends to play with a short rotation and constantly challenges from the perimeter. From the Italians, it is worth highlighting the center Henry Sims and the point guard DeWayne Russell with 15.6 and 12.9 points per game, respectively. Special mention for the performance of Giordano Bortolani in Monday's game. The shooting guard scored 22 points with excellent shooting percentages.
Before Thursday's game, Juampi Vaulet and Sylvain Francisco appeared. The Argentinian explained that «they will come here in a different way, and they will come to win the game; we must maintain the energy with which we played from the beginning; they will come out with a different attitude and a different desire to beat us». For his part, the French point guard explained that «it is difficult to play against a team that you have just beaten, they will have watched us and know what our weaknesses may be; we must check how we beat them with the video, and if we improve both in defence and attack we can win; all the games will be tough, from now on, but we are playing at home and we are winning quite a few games».