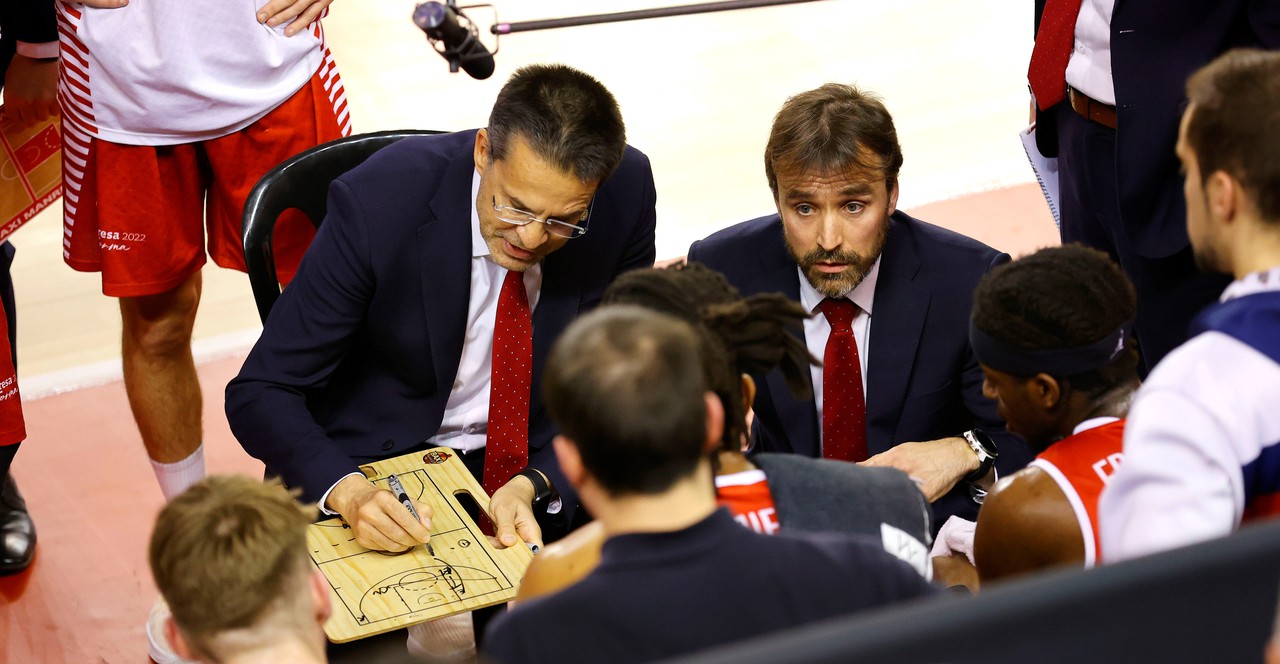 BAXI Manresa, facing a historic challenge: BCL quarter-finals
On Tuesday at 20:30 (DAZN and Esport 3) the team from Manresa will start the quarter-final play-off against Unicaja to reach the Final Four.
Monday 4 of April of 2022 at 14:34
BAXI Manresa hosts Unicaja at Nou Congost. The match corresponds to the play-off of the quarter-finals of the Basketball Champions League. The first team to win two games qualifies for the Final Four in Bilbao. In the case that the series has to be decided in a third game, it will be played on Wednesday 20 April at the Nou Congost.
The Bages team has a great opportunity to win the first game of the tie and, next Tuesday, face the game at the Martín Carpena with a margin for error. The Manresa side want to take advantage of the extra energy at the Nou Congost to beat Unicaja in a game that is historic for Bàsquet Manresa. Pedro Martínez will be able to count on the interior presence of Ismael Bako. Dani Garcia and Guillem Jou are out due to injury.
Unicaja, coached by Ibon Navarro, coach of Manresa in the 15-16 and 16-17 campaigns, is a team with a backbone made up of Spanish players. Compared to the start of the season, the Màlaga team has changed a lot with the arrival of Kravic, Mooney and Oliver, the leaving of Cole, the season-long absence of Erin, and Katsikaris switching to Navarro on the bench. Of the team from Malaga, it is worth highlighting the outside players, Brizuela and Boutellie with 11.7 and 11.9 points per game, respectively. Special mention, for the instant performance of Oliver, who, with only two games in the competition, is the team's top scorer with 13.5 points on average.
Before Tuesday's game, Pedro Martínez and Ismael Bako appeared before the press. The coach explained that «they are a team that has changed a lot, we hope that the things we are training will go well and we will gain confidence during the game; we must be calm and play our game, knowing that we have the support of our fans but it is not necessary to be overexcited». For his part, Ismael Bako explained that «it is fantastic to be back with the team; what will happen tomorrow is extraordinary for the club, and we have the challenge of getting into a Final Four ahead of us; what happens in this stadium during the games is extraordinary, the people help us a lot».