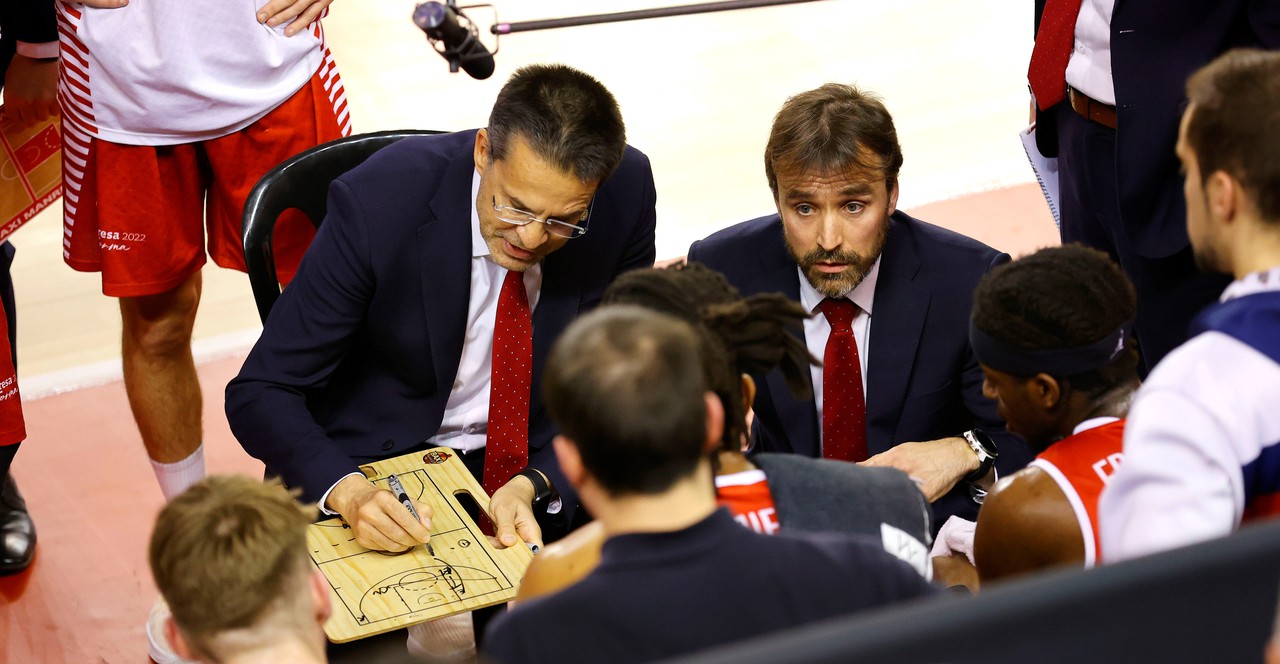 BAXI Manresa faces Barça in the Copa with a lot of enthusiasm
Tomorrow Friday at 21:30 (#Vamos), Catalan duel in the quarter-finals of the Copa del Rey Granada 2022. Juampi Vaulet, positive for COVID, will be a doubt until the last minute.
Thursday 17 of February of 2022 at 16:58
The match, which closes the quarter-finals of the Copa del Rei, faces BAXI Manresa against Barça at Palacio Municipal de Deportes de Granada. The Bages team have detected a positive for COVID in the latest tests. Apart from the affected player, the rest have travelled to Granada and will be with the team. Manresa arrive at the Catalan duel after wins over Darüssafaka and Casademont Zaragoza. Barça do so after beating Real Madrid at the Wizink Center.
BAXI Manresa arrives in Granada immersed in a positive dynamic. The team wants to continue demonstrating its good form and show that it is capable of anything. They face Barça, the defending champions from the previous edition, who will want to make their favourites' status clear. However, this year, the Bages team have beaten them in the two previous meetings: in the final of the Catalan League and in the first round at the Palau Blaugrana. Bako and Moneke are still struggling with injuries, but they are training with the team. It remains to be seen whether Juampi Vaulet's positive test, detected today, is negative so that he can travel on Friday.
Barça, coached by Šarūnas Jasikevičius, is one of the biggest teams in Europe. They have all kinds of resources in their squad, which is made up of world-class players. Statistically, it is worth highlighting the power forward Nikola Mirotić, who scores 15.4 points and grabs 6.0 rebounds per game. Also, point guard Nick Calathes, who scores 7.2 points and dished out 4.7 assists per game.
They have appeared before the press Dani Pérez and Pedro Martínez. The point guard from Hospitalet de Llobregat explained that «we have an identity and it is clear that tomorrow we will try to impose our rhythm, but we will have a very complicated opponent in front of us». The coach of the Manresa team has stated that «Moneke, who has had a muscular problem, has been released for tomorrow's game and will be able to play with some normality; Bako has a blow to his left hand and is a little more limited, but we are counting on him; in principle, we are not counting on Juampi Vaulet, who is positive».