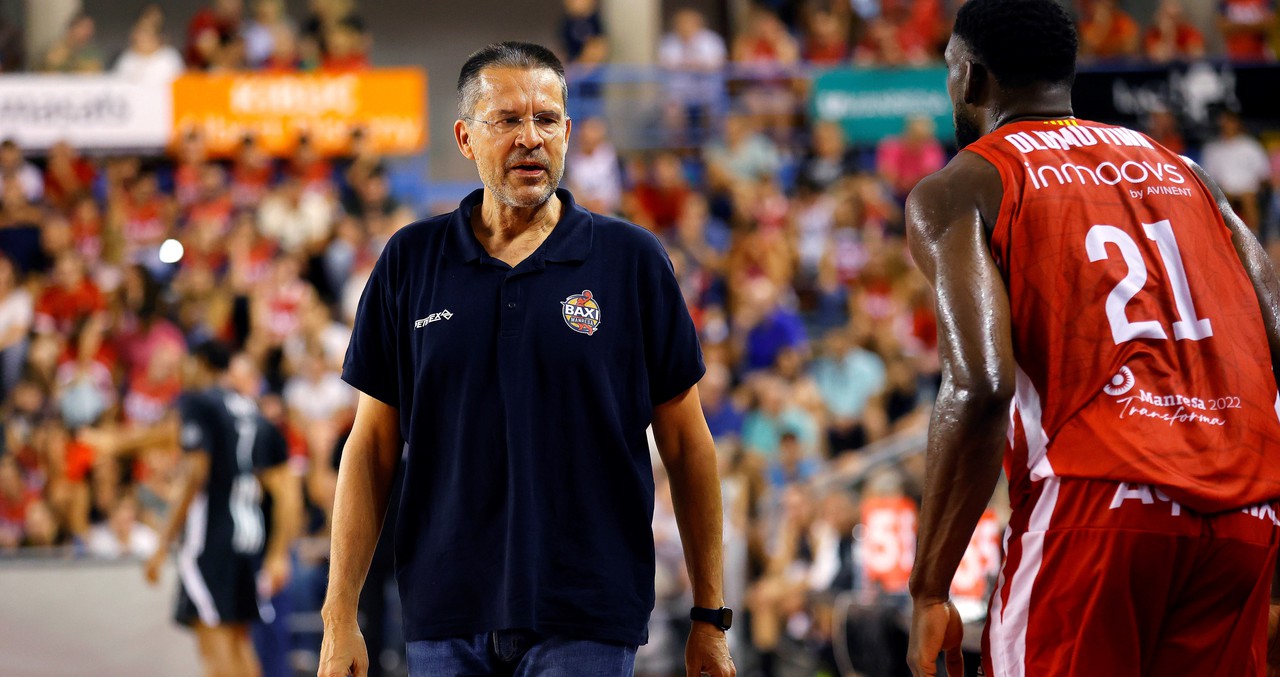 BAXI Manresa debuts in the league against a well-known and quality team
Lenovo Tenerife will be the Reds' first opponent in the Endesa League. The match is this Thursday at Congost, at 21:30 (M+ Deportes).
Wednesday 28 of September of 2022 at 17:40
The pre-season is over and the moment of truth is here. BAXI Manresa will have to face a familiar rival, with whom they faced off in last season's BCL Final: Lenovo Tenerife. Pedro Martínez's team has ruled out Guillem Jou, and Babatunde Olumuyiwa and Tyson Pérez are doubtful, both suffering discomfort.
Our pavilion will be the protagonist on the first day of the league. Visit of a difficult team in a match in which the Congost factor will be important. After a pre-season with setbacks due to injuries and the late addition of wingers Valtonen and Vaulet, BAXI Manresa faces the visit of Tenerife with the doubts of Babatunde Olumuyiwa and Tyson Pérez, which drag discomfort in the last few days. Guillem Jou, following his recovery process, will not play yet.
In front of the Manresans will be a team that has a compact block and a lot of talent on its 'roster'. It is not yet known if Shermadini will be able to play tomorrow's game, but the truth is that the Canaries have an extensive squad, and with experienced players such as the latest signing, Jaime Fernández, or Tim Abromaitis, who returns to the island after 2 seasons at Unicaja. Txus Vidorreta's will be a trial by fire for the first match of the Endesa League.
Pedro Martínez appeared before the media today. The Bagencs coach explained that «we have to see where our talent, effort and the rivals take us, it's still an unknown; it is a team with the stamp of its coach, and the impact of players like Salin, Shermadini and Marcelinho Huertas».