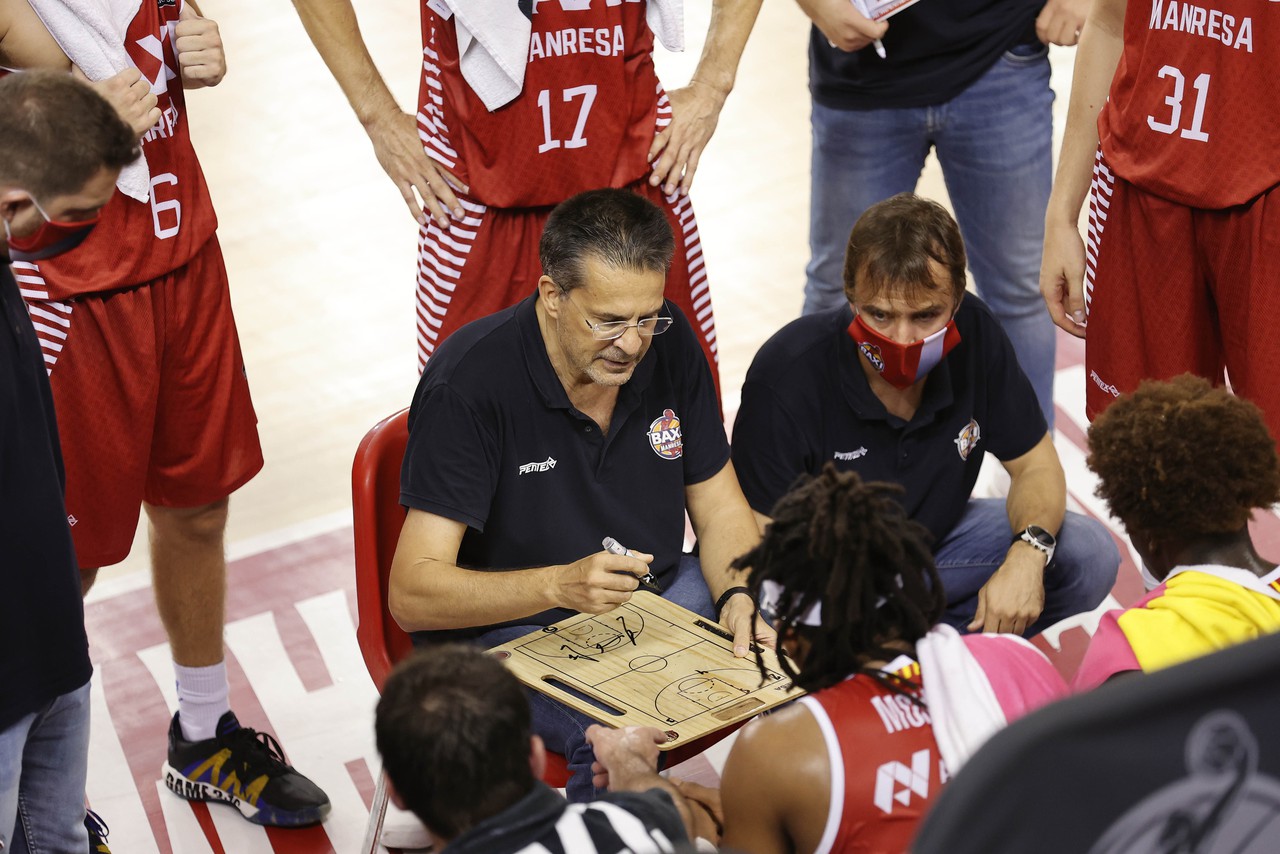 BAXI Manresa starts the Endesa League on the court of Casademont Zaragoza
Sunday at 17:00 (Movistar+ Deportes) starts the championship for those of Pedro Martínez, who have the entire team.
Friday 17 of September of 2021 at 17:18
The hour of truth is already here. On Sunday afternoon, BAXI Manresa debuts in the Endesa League at the Casademont Zaragoza court by Jaume Ponsarnau. The Bages team have all their players, while the Aragonese have injuries.
After a pre-season culminating with the achievement of the Catalan League, BAXI Manresa begins the Endesa League. Pedro Martínez will have to rule out one of the 13 players he has available for the match. The team trained this Friday at the Nou Congost and has 2 more training sessions left before Sunday's match.
For its part, Casademont Zaragoza has a renewed staff, with experienced men like San Miguel or Stan Okoye, and one of the latest signings, Adam Waczynski. Jaume Ponsarnau will not be able to count on Omar Cook or Santi Yusta, both injured. Who will join the red team is Kenan Sipahi, the Turkish guard that has arrived to replace Cook.
Pedro Martínez, Dani Pérez and Elias Valtonen spoke in the preview of this first day. The coach has stated that "the players will be in the process of adapting, still far from our best moment, but as the rivals will still be far too, to see if we can compete; we don't have much information about them because we only saw them in friendly matches». Dani Pérez, on the other hand, said that «my knee has not given me any problems, I feel good physically, every day a little better; we are a lot of new players in the league who have to adapt, but they saw the day to day I think the team will respond; people will have fun and we will give a show». Elias Valtonen, a rookie in the Endesa League, has said that "I want to start, it is the first league match and it is always exciting; I think we have a good team, with new people like myself; I adapted well, it was very important to be able to play in front of our fans».