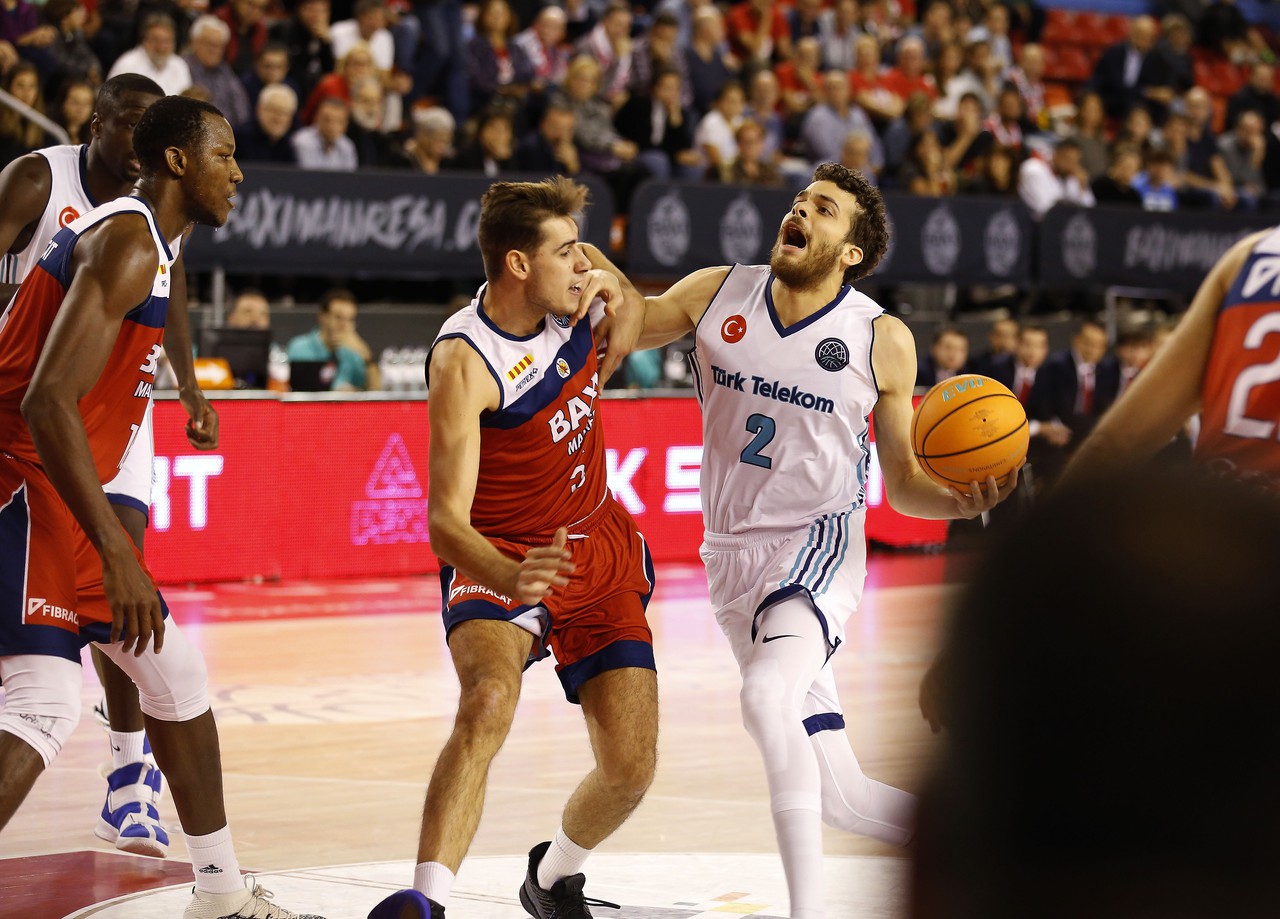 The BAXI Manresa visits the Türk Telekom track in a situation aggravated by the flu
The Ankara team, tied for wins with the BAXI Manresa, faces this Wednesday at 18:00 (Catalan time). Apart from the injured Ferrari and Perez, and Cvetkovic unable to play BCL, the flu-affected Manresa Magarity, Toolson and Dulkys remain.
Tuesday 14 of January of 2020 at 13:40
The defense of the Group A leadership of the Basketball Champions League goes through Turkey. The BAXI Manresa will play the 11th day of the continental competition this Wednesday at 18:00, in a situation limited by the losses. The flu affected the workforce and compounded a situation that was already complicated by injuries.
The BAXI Manresa is traveling in a borderline situation to Turkey. Apart from the injured and unregistered Cvetkovic , the team was affected by the flu and some players had to stay home. This is the case with Dulkys , Magarity and Toolson , who cannot travel because they have a fever and are home with the flu. Among those who will be in Turkey are also Kravish, who failed to train, and Mitrovic , also with a flu process.
The home team is the Türk Telekom, tied for wins with the BAXI Manresa, and will try to defeat Pedro Martínez's team. This is one of the favorites not only of Group A, but also of the competition. Great budget and great players such as Hunter , Campbell or Wiltjer , with a move to Unicaja. Noteworthy is the giant Moustapha Fall **, 2.18m.
Before leaving for Turkey, Peter Thomas and Luke Nelson spoke. The winger of Llucmajor said that «we will try our best and make the best of it, despite the situation of the team; They are physical and talented, so we don't have to put pressure on them and think about us». For his part, the Englishman Luke Nelson said that "we have shown that with players coming and going, and with losses, there have been others who have taken a step forward; the fight for the top positions will be fun ».