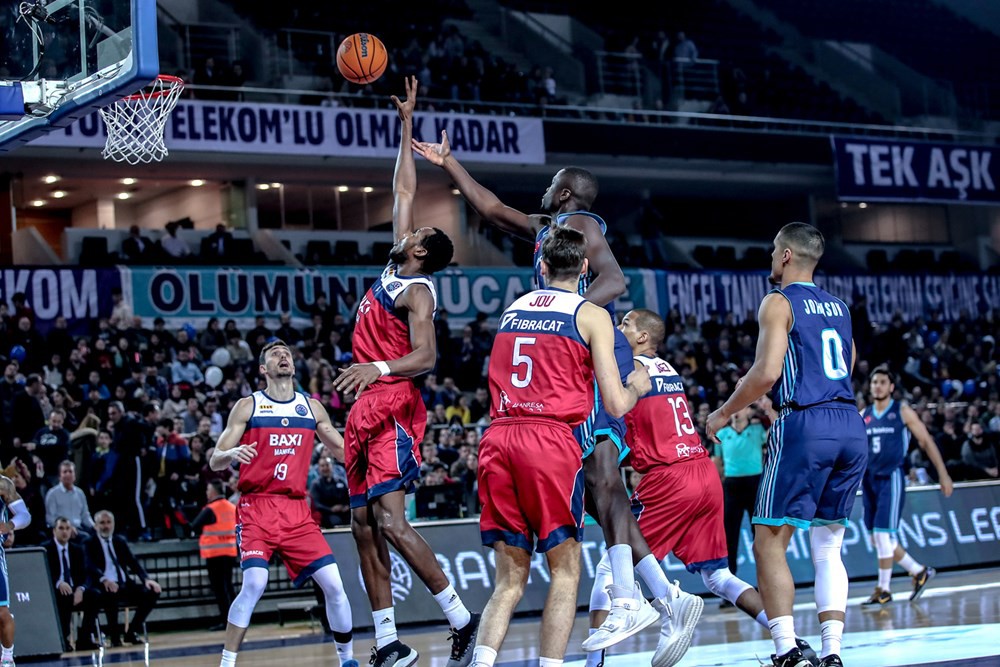 Heroicity of the BAXI Manresa: 2 points from the Average with 7 players
Defeat 78-72 on the Türk Telekom court, in a match where BAXI Manresa has 7 players available. 26 points from a good Pere Tomàs and 17 from Nelson.
Wednesday 15 of January of 2020 at 20:33
The BAXI Manresa is accustoming us to unusual things. In Ankara, in front of one of the strongest teams in the competition, it is almost a waste, at the gates to win the game and take the break. All this with only 7 players available. It was a heroic thing to compete for the game and the difference in points, which was 5. It turned out Pere Tomàs with 26 points, very successful. Nelson made 17, and Vaulet , 12.
From the first until the last moment the BAXI Manresa competed for the match. The match started off well on both sides, and Tomás teaching that it would be his right day. Anyway, the first place was the correct one from the long distance for a double game, Tomás answered with 2 three pointers, and the game would be even until Vaulet put on 22-23 to finish the first period.
In the second, it was Nelson who started right, with 5 straight points. Then it was Jou who made a triple, and Orrit joined the party with a "bomb". Even BAXI Manresa opened a 10 point hole. A three-pointer by Pere Tomàs closed the visiting visitors' score at 50 points, and in the half the Manresa was 9 over.
In the second half, I was starting to trim the Türk Telekom , but a technique on the home bench and a three-pointer by Nelson again put the distance away. The home side now turned around in a time of obvious lack and tiredness of the visitors, and came to the doors of the fourth period with 65 to 59 on the scoreboard.
In the last stretch, the tireless struggle of the BAXI Manresa, and more triples of Pere Tomàs to go back. He stole Vaulet and scored to put the team only 5 points behind at 4:30 of the end. When the Turks drifted away, Pere Tomas appeared, with two 3 more 1s, and after a defensive rebound Sakho ** put the 75 to 72. Last minute, and victory options, it was incredible. A three-pointer at 40 seconds from the home ended the chances of victory, and the last loop of Vaulet did not enter. Fight and very proud of these 7 players and the coaches.