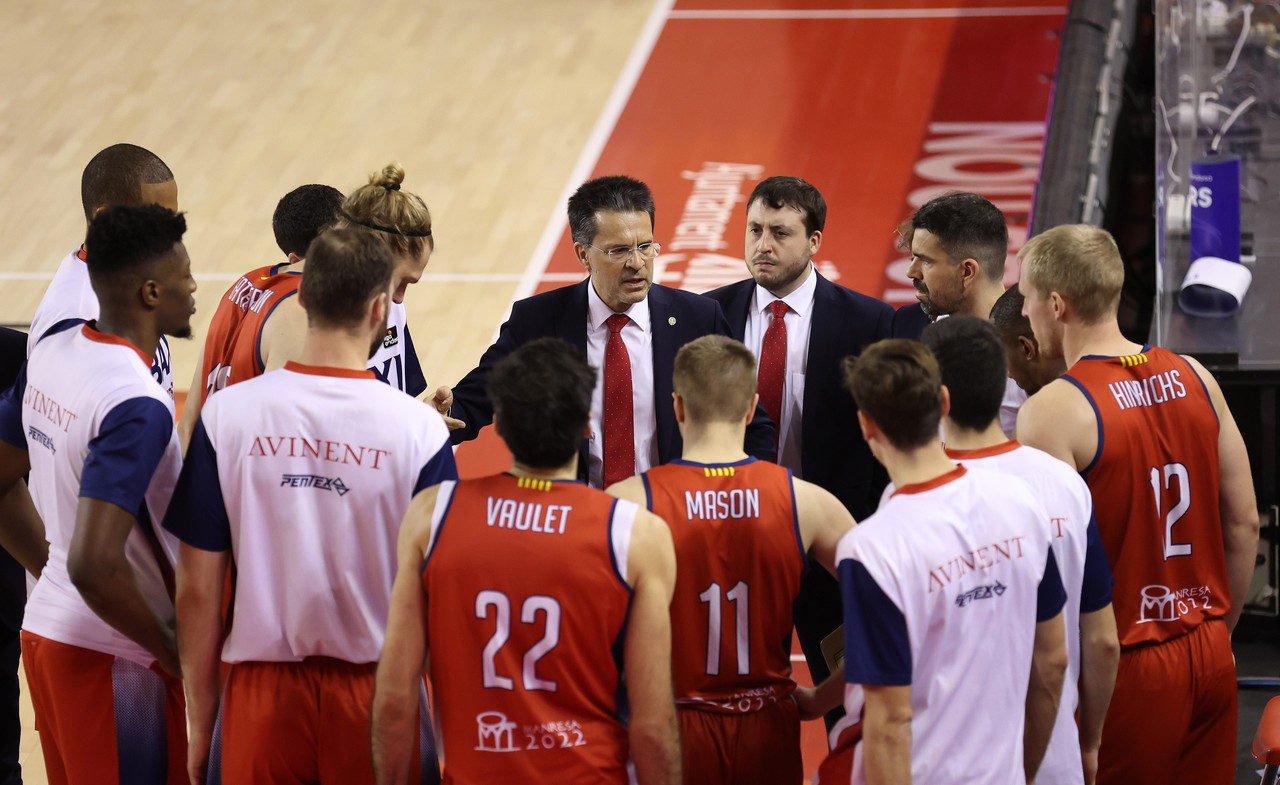 The BAXI Manresa visits a Casademont Zaragoza that is unknown
The people of Manresa will not be able to count on Jou, with a sprained ankle. In the Aragonese team debuts Sergio Hernández as coach.
Friday 6 of November of 2020 at 16:43
BAXI Manresa will have to try to avoid the cliché that says "new coach, sure victory". Argentina's Sergio Hernández has started training the Aragonese team this week. Sunday at 17:00 (Movistar + Deportes), visit to the court of a Casademont Zaragoza that is waiting for a reaction but for now it is difficult to know how it will respond.
After the second consecutive victory at home, BAXI Manresa faces the tenth day of the Endesa League with the certainty that, at least, the balance of victories and defeats will be level. The team is preparing to maintain the good level shown away from Manresa, despite the last stumble on the court of TD Systems Baskonia. It will be out for the match Guillem Jou, who in this Friday's training session has had a sprained ankle. Janari Joesaar has joined the team's training sessions, although he is not yet at an optimal level.
Week of change in Casademont Zaragoza. Those from the Aragonese capital fired Diego Ocampo, would have been reunited with Manresa for the first time since it was promoted to the Endesa League. Now the newcomer to the bench is the Argentine Sergio Hernández, until now coach of his national team. He arrives at a team with old acquaintances from Manresa like San Miguel or Seeley, and with men as big as dangerous: Tryggvi Hlinason or Robin Benzing.
In the preview of the match, Pedro Martínez said that «we haven't done things different from what we usually do, obviously with the change of coach it can be unknown how they will play; we need to make a good match, be good with the basics and adapt to what we see; Guillem has been injured this morning, he doesn't look good, he looks like an ankle sprain and hopefully it's nothing more; Janari has trained but at a low level».