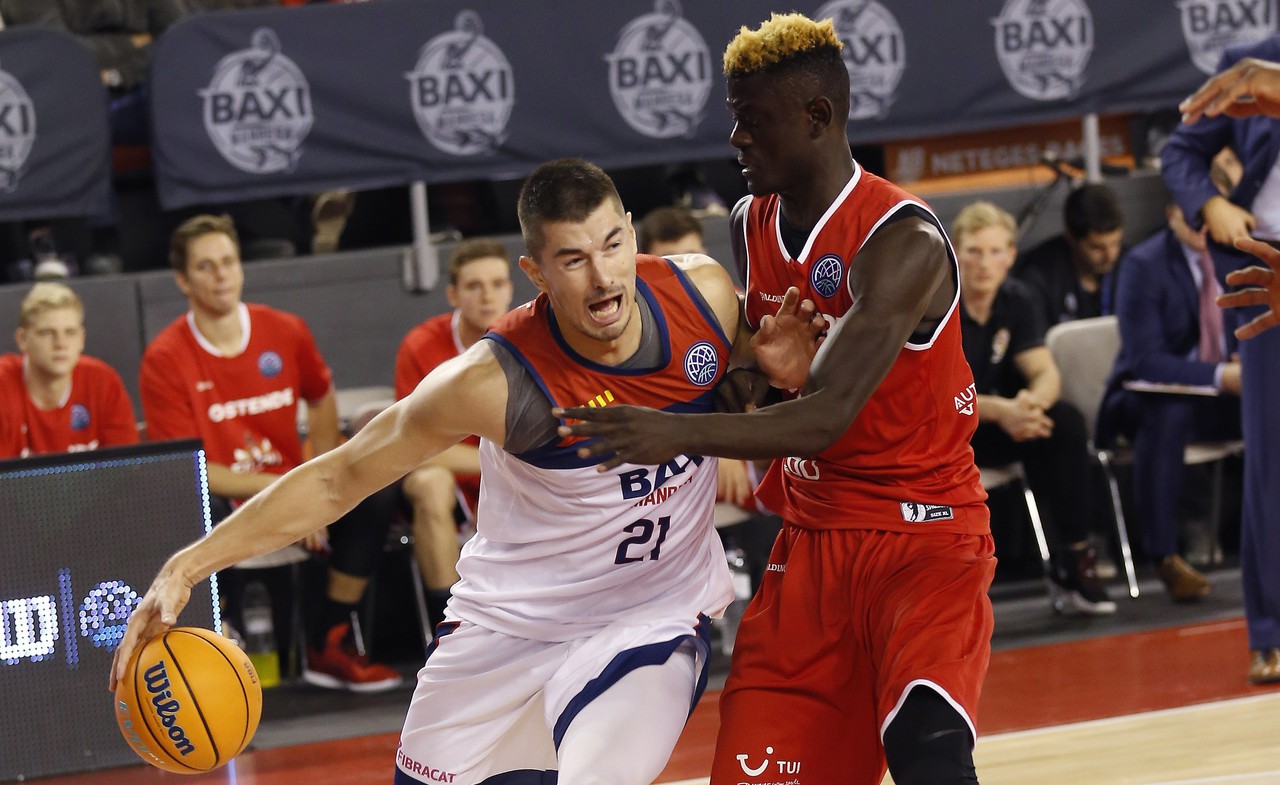 The BAXI Manresa travels to Oostende to qualify for the play-off
They don't travel with Ryan Toolson - still with pain in the foot - and David Kravish - for bureaucratic reasons. With one victory, Pedro Martínez's men advance to the Basketball Champions League play-offs stage.
Monday 27 of January of 2020 at 14:19
Penultimate day of the BCL in Oostende for the BAXI Manresa. Those of the Bages travel to Belgium to face Filou Oostende, fourth in Group A, and who also play to enter the next phase. Catalans travel without Toolson or Kravish . The Arizona shooter still has foot pain, while David Kravish does not travel for bureaucratic reasons.
With a win the BAXI Manresa would make sure to move on to the next phase of the tournament, the first round of play-offs that would pair it with a team from one of the other groups. Those of Pedro Martínez want to finish the job against an opponent that has grown over the years.
The locals, who lost 85-58 in the first leg of the New Gorge, will have to give their best to defeat the BAXI Manresa , or wait for UNET Holon to win none of the two games still remaining. American Shevon Thompson is so far the team's statistical leader, complementing young Belgian players with veterans, such as Serbian Dusan Djorjevic .
William Magarity and Pere Tomás were talking about the party. The Swede said that "after the Madrid game we have to stay united and focused; the Oostende game is very important, we have to keep the intensity and be very focused; they are playing well it will be hard to play the their track, they are young and energetic ". Llucmajor said that "the team is in a good mood, we came from a game against a rival of the best in Europe against whom we competed very well; tomorrow's game is very important, where we depend on us and if we win we would certify the move to play-offs; Oostende has gone from low to high and they have shown it by winning important teams ".