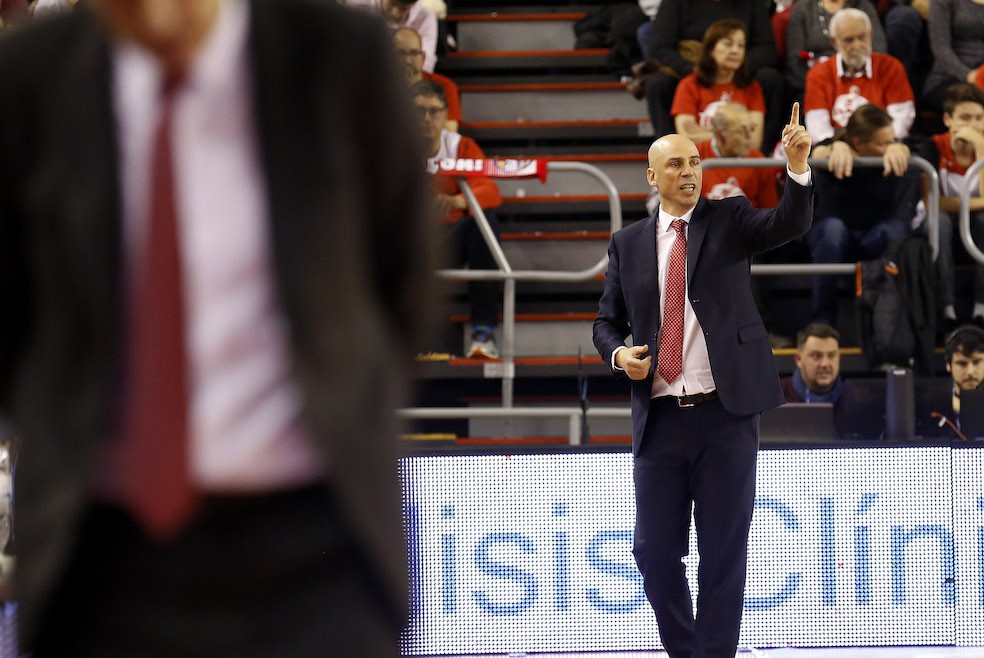 The second round of BAXI Manresa begins in Lugo against Breogán (Saturday 20:30)
Breogán-Manresa, this Saturday at 20:30 in the Pazo. Gintvainis could reappear, while Jou continues with discomfort.
Friday 25 of January of 2019 at 16:06
Start the second half of the championship for BAXI Manresa. He does it on a track known for the two visits of last season: the Pazo dos Deportes de Lugo. El Breogán, the other promoted, has a very good run and will try to get the seventh victory. Guillem Jou is not expected to act yet, but Gintvainis could reappear.

BAXI Manresa starts a promising second round, with 9 wins and more home games than ever. The first thing that touches is to visit Lugo. Joan Peñarroya's men play this Saturday at 20:30. In this week of work, once assumed the non-participation in the Copa del Rey, has been inconvenienced by Ryan Toolson hamstrings, although he will travel with the team. Jakis Gintvainis, who was trailing an injury, could return. Who will not be ready yet will be Guillem Jou.

Cafés Candelas Breogán is ranked 15th, with 6 victories and 11 defeats, and has undergone many changes during this first round. He had an irregular start, but with new additions he has changed and achieved a positive dynamic, which has led him to win teams like Real Madrid. Among the conebuts, the exterior Aleks Cvetkovic and Salva Arco.

Joan Peñarroya said in the preview that «we have started the week losing the options of playing the Cup, as the week has progressed each time we have been in a more normal situation ; we play in a very difficult field, and with a rival that has little to do with what we find in the first round; the rival has changed, and so have we: Salva Arco has given character and important points to the team, along with an American player on the outside line » .